officeGATE version 3.1 – details
For the list of all release notes click here.
The following list will give a quick overview about the newest improvements that officeGATE version 3.1 brings to you:
✓ Offline cache limitation for date and size:
Do not overfill your disk with unnecessary files – limit the space used by offline files and set the age filter for offline files that can be synchronized. This will make your officeGATE experience much faster and smoother.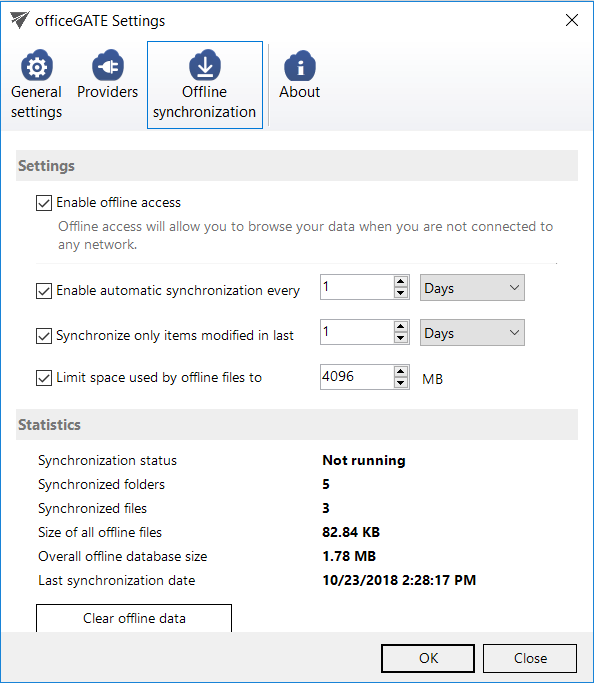 ✓ Control over the displayed buttons: Now it is possible to disable the following buttons – Show/Hide Panel, Share with contentACCESS and Email archive buttons (archive, restore, search). The Show/Hide Panel can be disabled only by the administrator in configuration file, other buttons can be managed also by users.
✓ SharePoint browsing performance: SharePoint servers are now connected only on demand, the first level (connection) is now cached when the user connects for the first time – this will speed up the loading a lot, since the connection will only need to be reloaded after refresh!