contentACCESS file archive: regulatory compliant archiving of your data
Secure and compliant archive for your file servers
Deduplication and encryption of data
Automated retention categories
User access via Outlook, mobile apps and web client
Archiving on-premises or in the cloud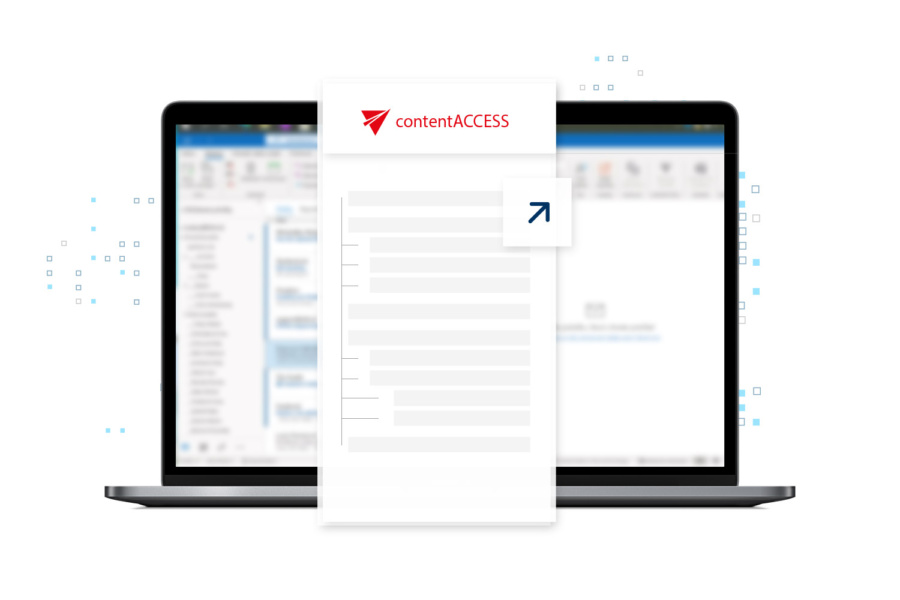 What is contentACCESS file archive
contentACCESS file archive is a secure and easily accessible archive for your file servers. Company documents must adhere to retention policies and remain accessible on different devices for specific periods of time, as required by law or company policy. With contentACCESS file archive you will create a single, well-structured archive that works with all your data sources. Shortcuts will save you storage space, your live systems will be unburdened, and backup times reduced. Your employees will benefit from easy access to important data.
Advantages of contentACCESS file archive
Archive, deduplicate, encrypt and securely share your data. You can create your own automated rules and retention categories. A mobile app and web access are included. Integration with MS Outlook will further increase your effectiveness thanks to a user-friendly interface. Company documents are backed up in the cloud, or an on-premises storage location of your choice. Binary content is stored along with metadata and access permission lists. With contentACCESS file archive you will be able to securely access all files directly via their shortcuts.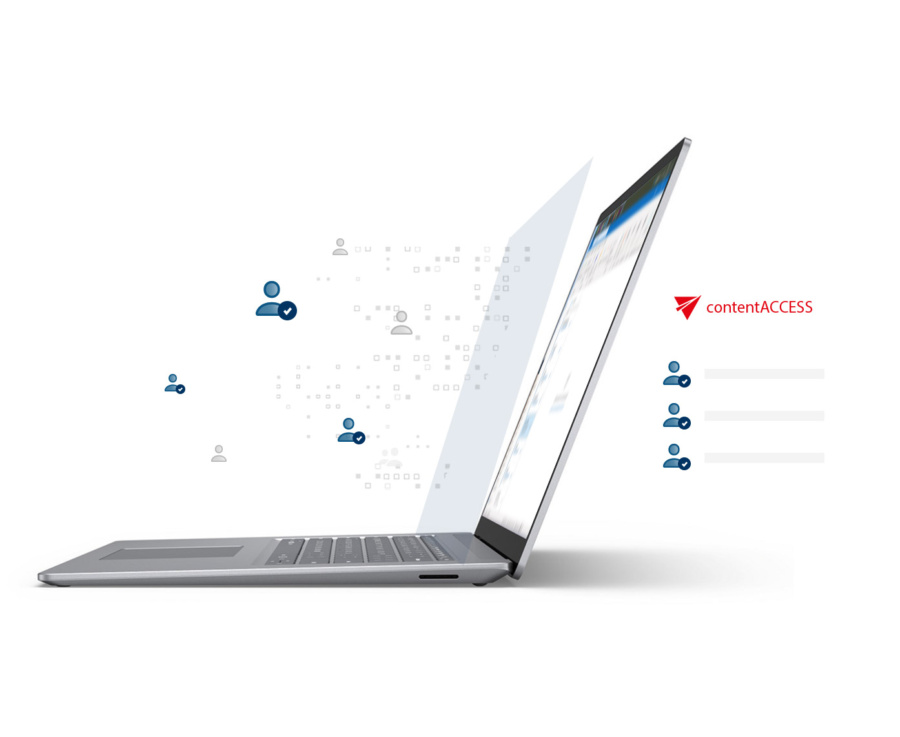 Smart Sharing module feature
We have developed a smart sharing module that can securely and conveniently share your sensitive files with internal and external people. The sharing module manages access and retention of your files, and it also keeps a complete monitoring log for all downloads. This replaces the need to send large, unsecure attachments with secure, controlled links. Links can be shared via Messenger, Hangouts, Skype, MS Teams, and many other ways. If you're sharing something within your company, simply select "My Organization" as the audience, and contentACCESS Cloud Archive will ensure that only people from your organization will have access to the file.
Never lose important data again
Data can be archived from local file systems or via network shares (UNC paths). All data is safely stored in your file structure and automatically deduplicated. Retrieving files is safe and convenient. It is also possible to restore your archived files using shortcuts. Restoration is also possible after the original file has been deleted from your file system. Thanks to our storage categories, your data will be stored for the desired retention period. You can also display your archived files via contentACCESS Portal (web access – thin client).
contentACCESS offers much more than just a backup
Browse and search your archived content with optimal web access via contentACCESS Portal. Get your mobile app support with contentACCESS Mobile for iOS or Android. Create scheduled archiving tasks and enjoy smart advanced filter settings. Keep your archived documents accessible, without restoration. All this without the need to send large attachments – share the file, or even entire folders, in a secure and effective way with our sharing module.
File archive: an important component of our contentACCESS platform
contentACCESS File archive is a great solution for data backup and legally compliant archiving of your company data. It archives your file servers, along with other documents, emails, SharePoint, Microsoft Teams, OneDrive and Office 365. Data archived in contentACCESS file archive is accessible to all authorized users directly through Microsoft Outlook via officeGATE – without restoration.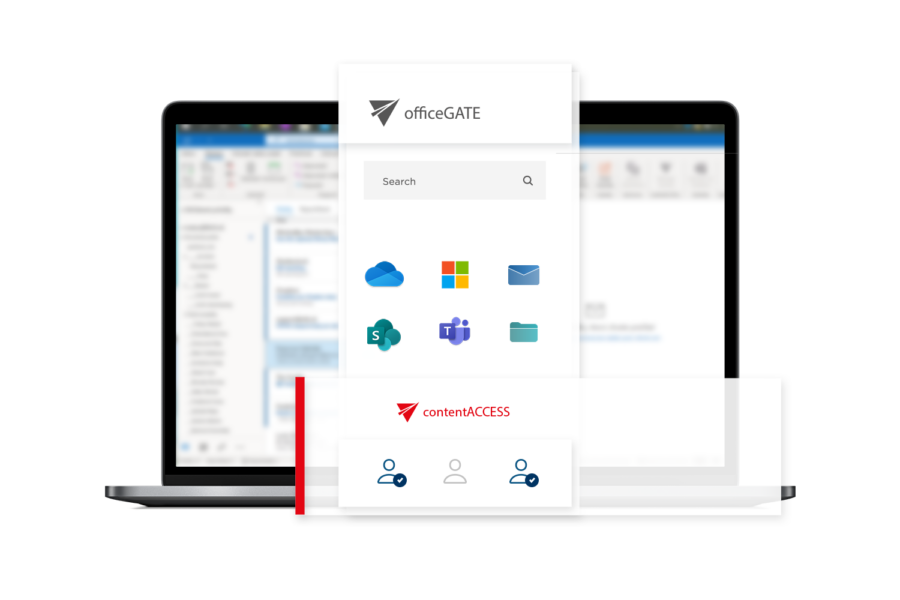 We will help you discover the full potential of contentACCESS file archive for your business. Contact us and we will get right back to you.