Microsoft SharePoint archiving with contentACCESS
Regulatory compliant archiving of SharePoint sites and their content
Deduplication and encryption of data
Automated retention categories
User access via Outlook, MS Teams, Mobile Apps and Web Client
Archiving on-premises or in the cloud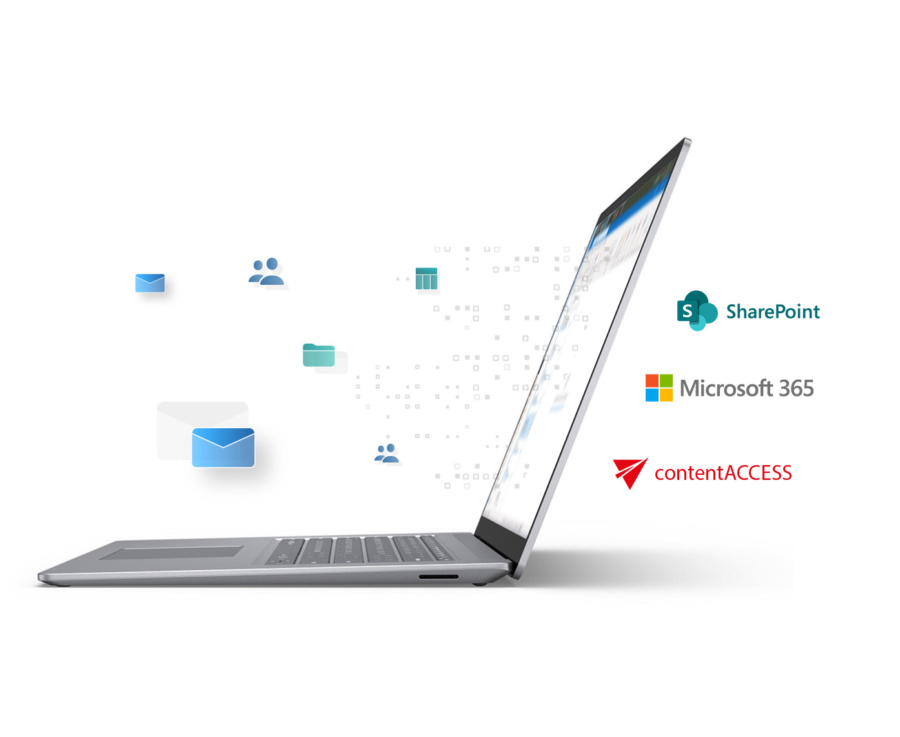 Intelligent archiving of MS SharePoint
Microsoft SharePoint is one of the leading platforms for storing and managing corporate documents. You can choose SharePoint on-premises or the Microsoft 365 (Office365) cloud variant. We offer an optimal archive solution for both options: contentACCESS in the cloud or on-premises. Our platform stores all your documents, plus your calendar items, tasks, lists, contacts, image libraries and their attachments. You can access all your archived content and your metadata at any time. 
Advantages of contentACCESS SharePoint archive
Security even in case of hardware failure, accidents or user errors: With contentACCESS you create a structured archive for all your data sources. Shortcuts will save you a lot of space for archived documents. Your live systems will be relieved and backup times reduced. With contentACCESS you can set retention categories for your data. Web and mobile access to your data is included.
What is possible with our archiving software?
You can set the scope of archiving and archive individual documents, tasks, list objects, or even entire page collections, including subpages and page content. Archiving of all pages, list and document metadata is a matter of course. You can restore your documents at any time without losing important information; contentACCESS keeps all your important data organized and safe in one place, increasing your effectiveness and making your work smoother.
SharePoint Archive – a significant part of our contentACCESS platform
Our platform, contentACCESS, is a universal solution for data backup and regulatory compliant archiving of your company data, which archives not only emails, but also other documents and files, such as SharePoint, Microsoft Teams, OneDrive, Office 365, file servers and desktops. Archived data is accessible for all authorized users via officeGATE directly from Microsoft Outlook—without restoration.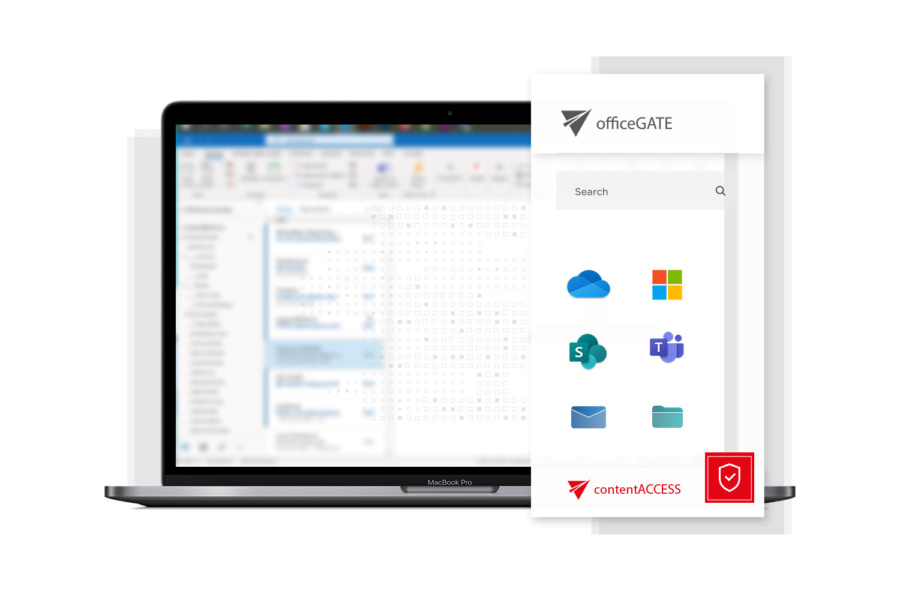 We will help you discover the full potential of contentACCESS SharePoint archive for your business. Contact us and we will get right back to you.