contentACCESS: Best archiving solution behind your MS Teams
Secure and compliant archive for Microsoft Teams
Automatically archive Teams, channels, and stored files
Archive private chat for specified users
User access via Outlook, MS Teams, Mobile App and Web Client
On-premises and cloud archiving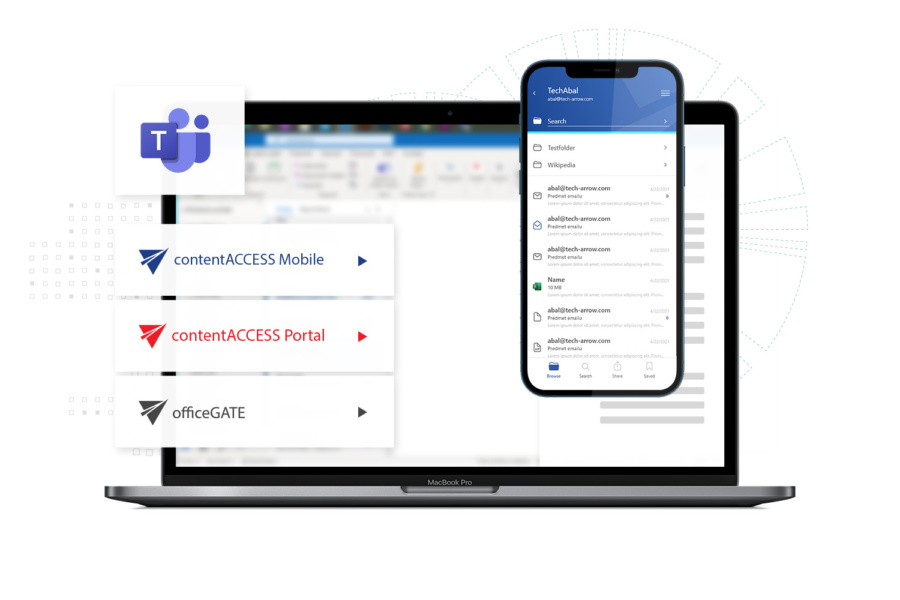 Reliable and augmented DLP solution for MS Teams
Our contentACCESS platform ensures that your MS Teams real-time and archived data security meets all requirements; contentACCESS takes care of the entire content and the actions of your employees. It offers great functions, intelligent search tools, protection against cyber-attacks and contains a great MS Outlook, MS Teams, Mobile App, and Web user access. Offline mode is also included.
Many advantages offered by contentACCESS archive for MS Teams
Sensitive information remains under control; contentACCESS carefully manages your data and your intellectual property.
Thanks to our archiving solution, you can maintain retention policies for all your data sources from MS Teams archive, while MS Teams keeps your employees connected and increases their productivity. All users can work completely and safely from anywhere and at any time they need to.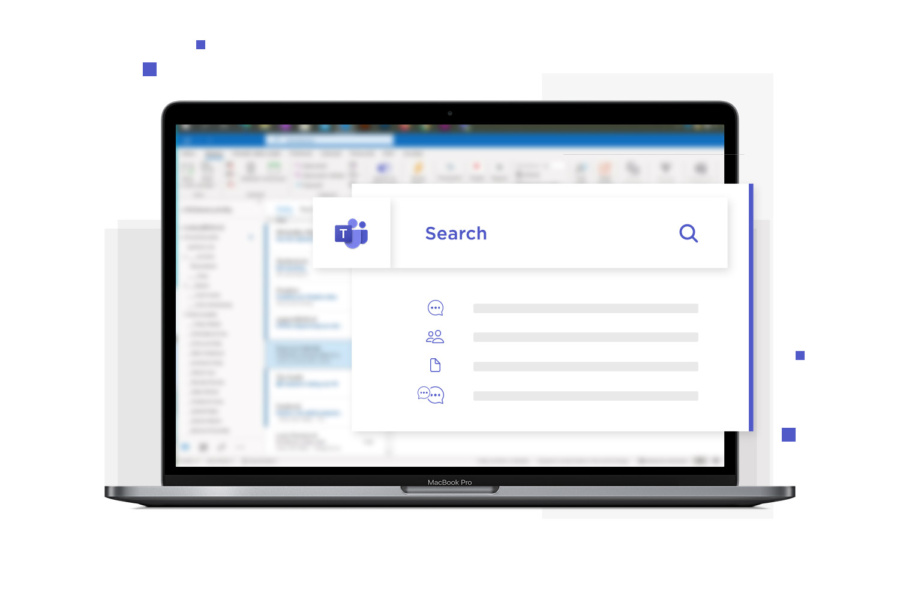 MS Teams archiving with everything you need
Store your Teams data in one comprehensive structure. Thanks to our solution, you can manage retention policies easily for all archived data, where Teams archive is one of the sources.
Thanks to automatic content indexing, you can run a full-text search through the whole archived Teams messages, chat, and content.
Compared to other Teams backup and archive solutions on the market, contentACCESS allows you to fully access and manage every part of the Teams conversation: chats, group chats, channels, shared and stored files.


Why is contentACCESS the right solution for your business?
TECH-ARROW is a Microsoft-certified Gold Independent Software Vendor. Our archiving product, contentACCESS, has been approved as Microsoft Co-sell Ready, by the One Commercial Partner GTM certification program for Office 365. MS Teams data loss prevention has become a must for all organizations, as they rely on MS Teams storing their sensitive information every day. We provide a new solution beyond Microsoft 365 DLP possibilities.
The main difference between backup and archiving
Both approaches store and secure a copy of your data. A simple backup needs to be fully restored to the server, after that you can search across your data and work with archived files. But contentACCESS archiving platform stores a copy of your individual files. These files can be stored for a long-term retention period and will comply with your legal and regulatory duties. But at the same time, this archived data is still there, fully available for your users in its native format, and every authorized user can search and access the data immediately—without restoration.
Interesting information
"As many remote workers have found out, staying in touch with fellow employees and work groups – as well as staying in touch with customers - can be difficult. As a result, organizations are aggressively adopting collaboration apps such as Zoom, Slack, Meet, GoToMeeting, WebEx, Jabber and Microsoft Teams to help their suddenly remote workforce keep in touch and remain productive. For example, Microsoft announced that the number of Teams users grew from 32 million to 44 million in one single week."
Bill Tolson Archive360
We will help you discover the full potential of contentACCESS Teams archive for your business. Contact us and we will get right back to you.