Storage Optimizer for Microsoft 365 - controlling costs and data
Provides an overview of your SharePoint storage and data usage
Performs analysis of storage used by Microsoft SharePoint
Identifies data inefficiencies in your storage
Helps save costs for your SharePoint, OneDrive, and Teams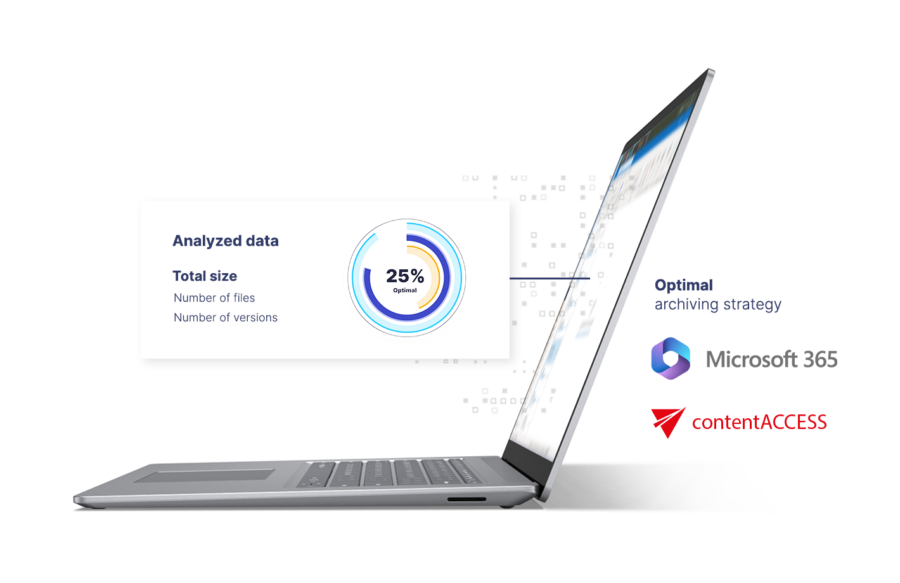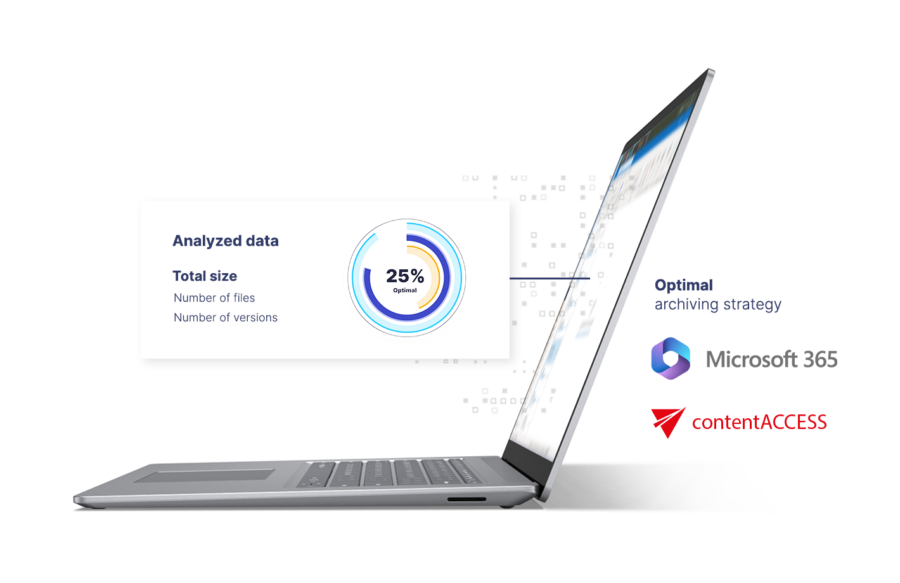 Intelligent analysis of Microsoft SharePoint
Microsoft SharePoint is one of the leading platforms for storing and managing corporate documents. Our tool provides an overview of your SharePoint by looking over your individual sites as well as associated OneDrive and MS Teams, and providing graphs and statistics regarding the size of your files, documents, videos and versions, as well as your potential savings in both data volume and incurred costs. 
Advantages of our Storage Optimizer for SharePoint tool
Storage and data overflow costs continue to represent a large portion of companies' expenditures. Take advantage of the SharePoint Online Analysis tool to identify where your company is using your data and where you can best leverage contentACCESS' shortcutting to free up space and reduce any costs incurred on your organization. 
What is possible with our software?
When given access to SharePoint, OneDrive and Teams, the tool proceeds to sort through your sites and begin organizing sites and files based on their size, their age, and how often they are changed. Once this is done, a report is generated. This report shows global storage information which SharePoint does not normally make visible to users and admins through built-in tools, including document versions and other hidden files. It categorizes the data stored by sites as well as by file types and distribution, giving a high-level overview for site managers and administrators. Finally, the report gives three distinct recommendations for reducing storage costs – a Minimal, Optimal or Aggressive offloading strategy. Our system decides based on the chosen strategy which files can be safely offloaded from SharePoint to an archive and replaced with a smaller shortcut. Based on this, it generates a statement of how much you could save on data storage if you offloaded these files.
SharePoint Archive and Backup – a key counterpart to our analysis tool
Our SharePoint archive and backup is a modern, powerful solution for data backup and regulatory compliant archiving of your company data. Using this archive, you can not only analyze your SharePoint  data structure but immediately begin optimizing it as well, offloading files from the live system and replacing them with 5kb shortcuts. Take the next step in reducing your costs and optimizing your organization's data use!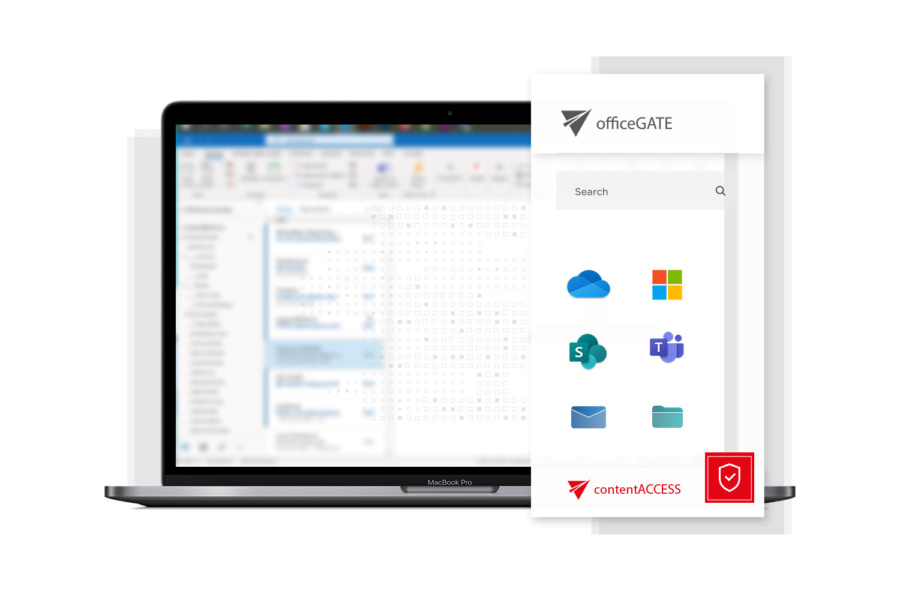 We can help you discover the full potential of the Storage Optimizer for Microsoft 365 tool. Contact us and we will get right back to you!