contentACCESS: archive and backup for Microsoft 365
Optimally structured and intelligent cloud, on-premises and hybrid archive
Regulatory compliant archive for Exchange and Exchange Online ...
... SharePoint and SharePoint Online, MS Teams and OneDrive
Archiving of on-premises desktops and file servers
Retention policies in accordance with EU GDPR
Full-text indexing, search and e-discovery for Microsoft 365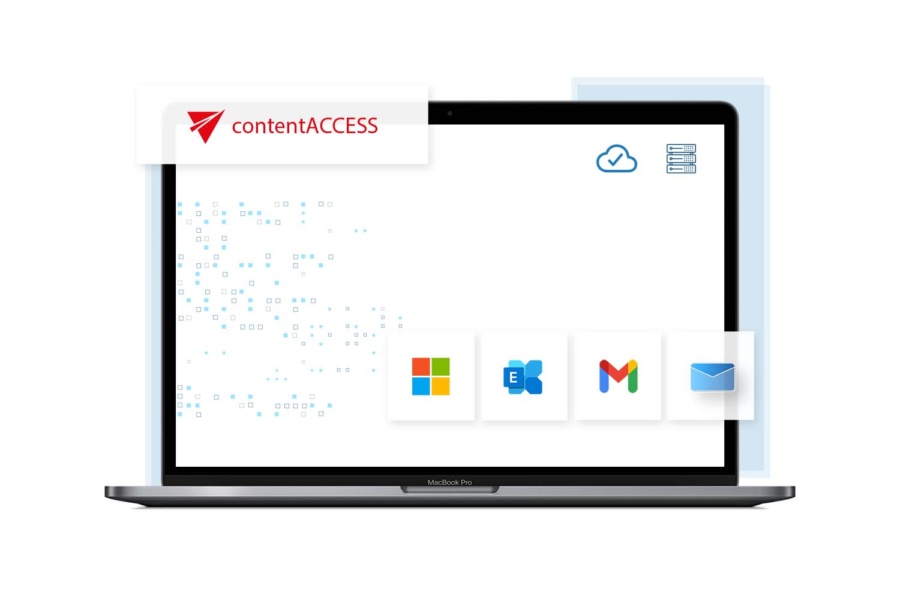 What is contentACCESS archive?
contentACCESS archive is a cloud, on-premises or hybrid archiving and backup solution. contentACCESS archive extends the functionality and security of Microsoft 365 (Office 365) by providing your company with an organized and well-structured archive of your data. With contentACCESS you can manage data from Exchange Online, SharePoint and SharePoint Online, MS Teams, OneDrive, local Exchange servers, Gmail, Lotus Notes, plus others. You can increase or decrease the number of users and archived resources to suit your changing requirements.
All-In-One archiving solution for your business

contentACCESS archive offers a regulatory compliant email archive, SharePoint archive, MS Teams archive and file archive, along with appropriate security functionalities for the protection and management of your data. With contentACCESS you can keep all your data within an optimal structure, accessible without recovery. Do you want to keep your emails in the cloud and archive other data on-premises? Then we are the right partner for you. With TECH-ARROW you can choose between multiple archiving options and be confident that our solution will support you. You can simply request a presentation and we'll get right back to you.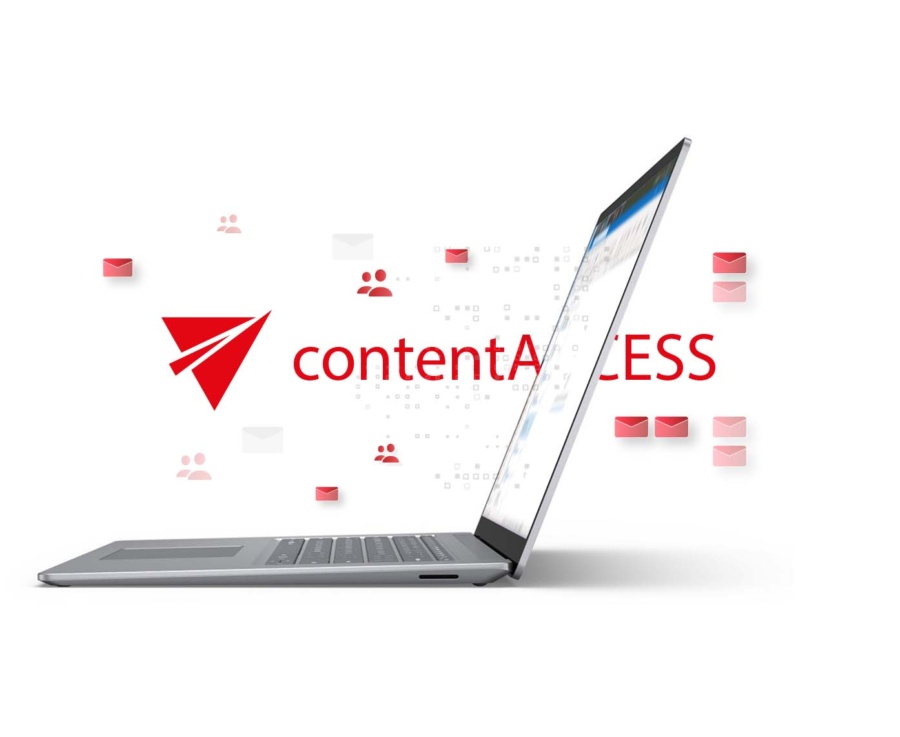 Access to inactive mailboxes
With contentACCESS archive you do not pay for your inactive Microsoft 365 users. Because, you can simply assign access to inactive mailboxes. This will save you money, and your employees' time, as they will no longer need to check with system administrators for old data. Business processes are becoming more complex, and employee numbers always change. Regulate access easily and keep your knowledge firmly in your hands with contentACCESS archive. 
contentACCESS archive offers much more than just a simple backup
contentACCESS archive gives your employees fast and easy access to archived data without restoration. Full-text indexing and searching across all relevant data gives you always reliable results. With contentACCESS archive, all important data from all internal systems is quickly and easily accessible. Our clients for end users (contentACCESS Portal, officeGATE and contentACCESS Mobile) allow you to securely search and edit all company data, anytime and anywhere.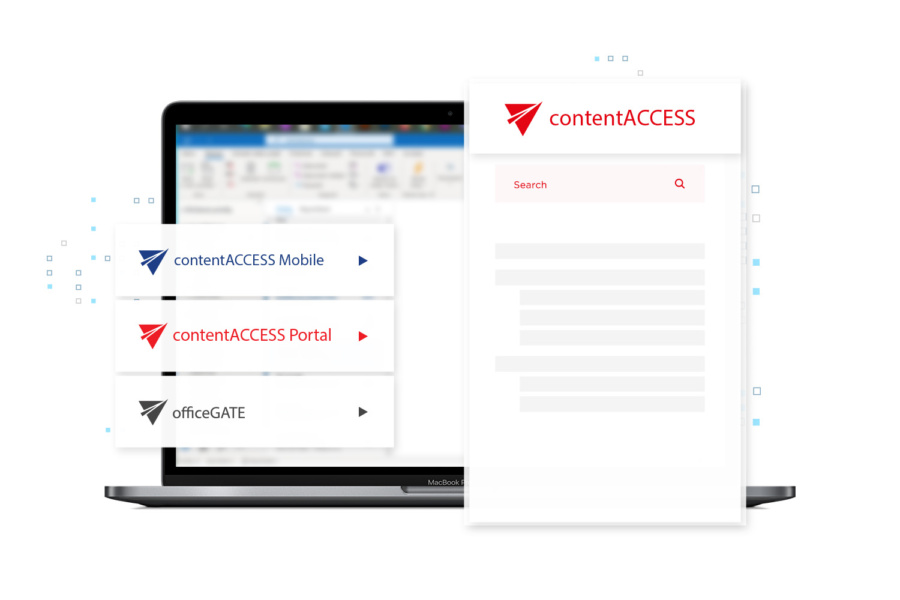 EU GDPR compliance with contentACCESS archive
Legal retention of your data is automatic and secure with contentACCESS archive. You can set the retention periods of your data as required. Your personal data is protected with suitable security measures. From indexing of content, and monitoring/auditing of access, to the right to be forgotten – it is all covered with contentACCESS archive and backup. Where is your data located and who is authorized to access it? With contentACCESS you always have the answers ready.
Secure sharing inside and outside your organization
We have developed a smart sharing module that can securely share your sensitive files with internal and external people. The sharing module manages access and retention of your files, and it keeps a complete monitoring log for all downloads. This replaces the need to send large and unsecure attachments with secure links. If you're sharing something within your company, simply select "My Organization" as the audience, and contentACCESS archive will ensure that only people from your organization will have access to the file.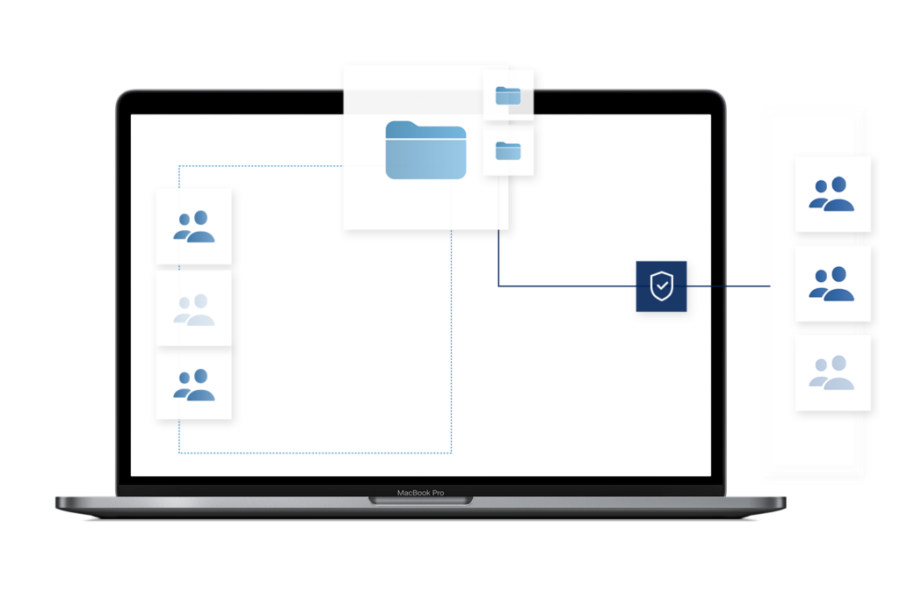 Extensive and scalable functionality  
Automated archiving of data, GDPR compliant retention categories, deduplication and compression of data, full-text indexing and smart search functions, export and restore of archived content, offline archive access and more. With contentACCESS archive you will create a secure and consistent copy of your data.
We will help you discover the full potential of contentACCESS archive for your business. Contact us and we will get right back to you.