contentACCESS Mobile: Data Dynamics in Motion
Mobile app access to your company data
Available for iOS and Android
Cool app for offline and online mobile access
Secure and controlled data-sharing options from your cell phone
Direct access to important IT systems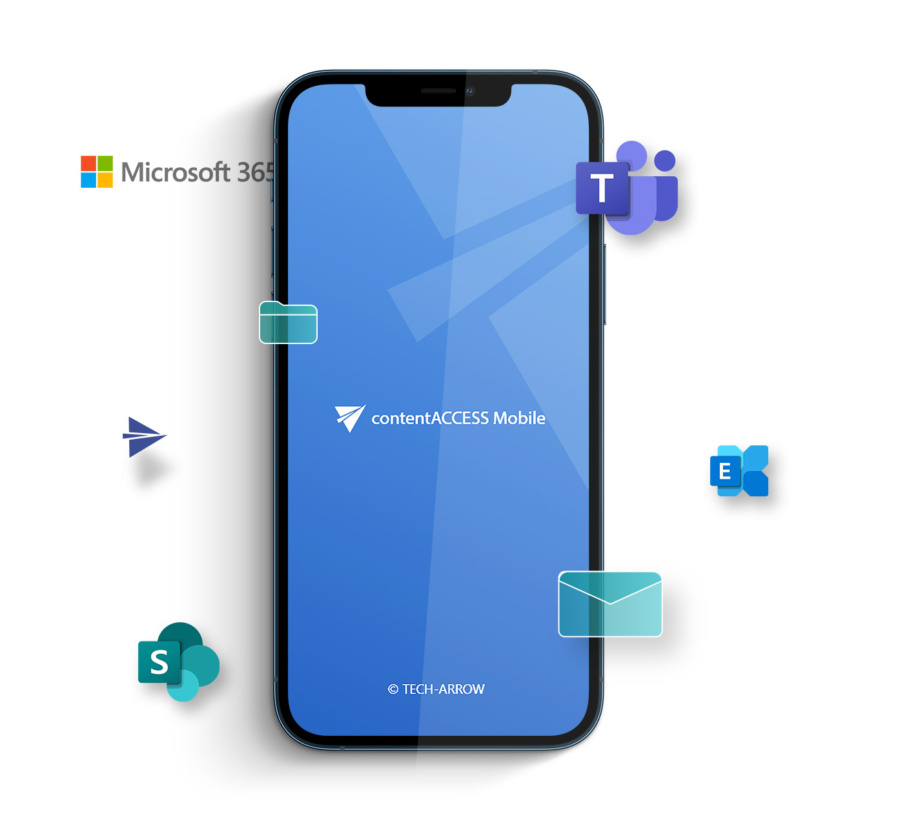 What is contentACCESS Mobile?
If you need an app that can access your most important information in the archive, contentACCESS Mobile is the right choice. It is a brilliant extension of TECH-ARROW'S contentACCESS platform, suitable also as a stand-alone product for mobile access to important data. With contentACCESS Mobile, your most up-to-date information and data is always at hand. Archived content can also be stored locally on your cell phone or shared with external people.
Great advantages of contentACCESS Mobile
Smart access to all your documents from your cell phone comes with contentACCESS Mobile. Easy finding of relevant documents makes your administration easier and more practical; contentACCESS Mobile offers direct access to important IT systems. Gain access to your email, file, SharePoint and Teams archives, as well as to your live data in Exchange and file servers. This helps you create a connected IT infrastructure. Get the latest version of your document in real time!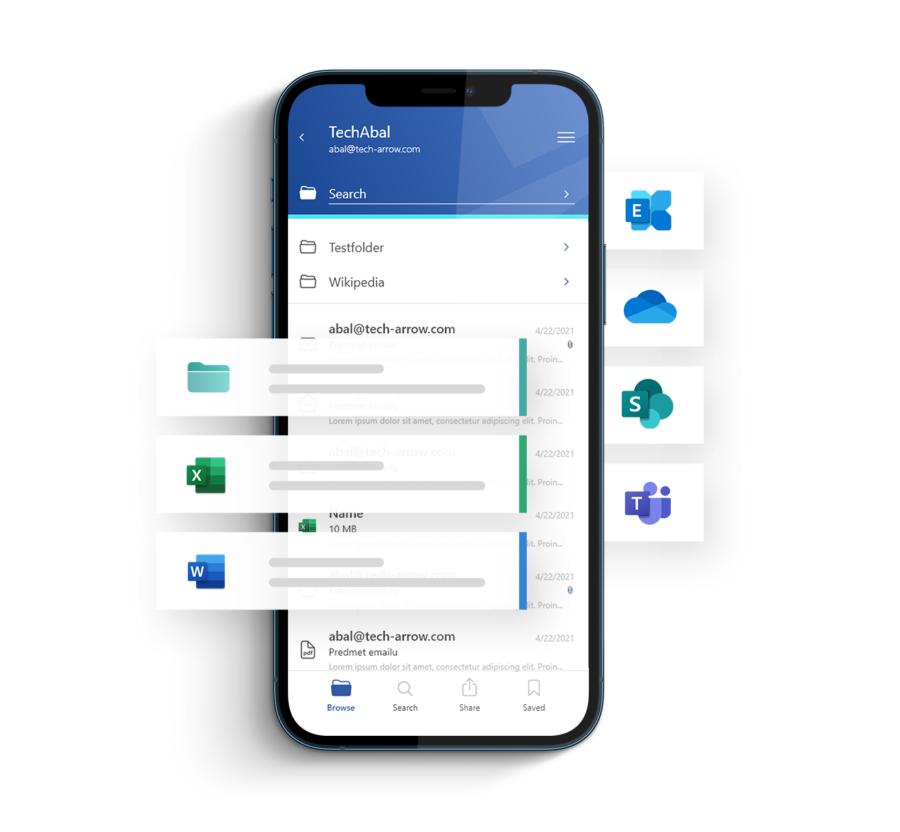 contentACCESS Mobile: intelligent extension of our contentACCESS platform
TECH-ARROW's contentACCESS is a universal solution for backup and regulatory compliant archiving of your company data – not only e-mails, but also other documents, SharePoint, Microsoft Teams, OneDrive, Office 365, file servers and desktops. Data archived in contentACCESS is accessible to all authorized users via contentACCESS Mobile. contentACCESS Mobile, contentACCESS Portal and officeGATE (our Microsoft Outlook integration), are the best tools you can imagine for an effective and productive work balance.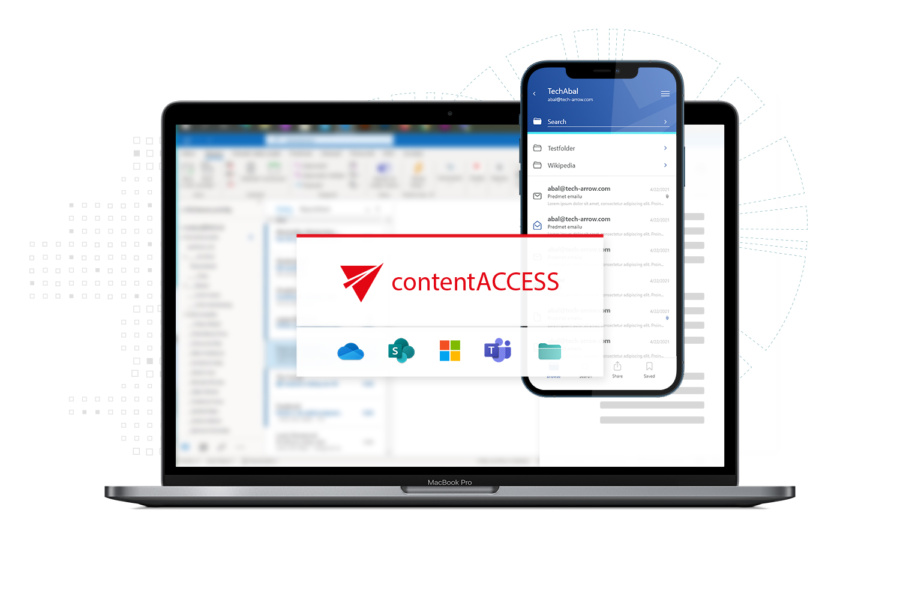 We will help you discover the full potential of contentACCESS for your business. Contact us and we will get right back to you.