officeGATE for Outlook: Productivity tool for better performance and work balance
officeGATE for Outlook provides the access to:
Microsoft SharePoint and SharePoint Online live data
Microsoft Teams archived data
contentACCESS e-mail archive
contentACCESS Cloud
OneDrive, local hard drive, and others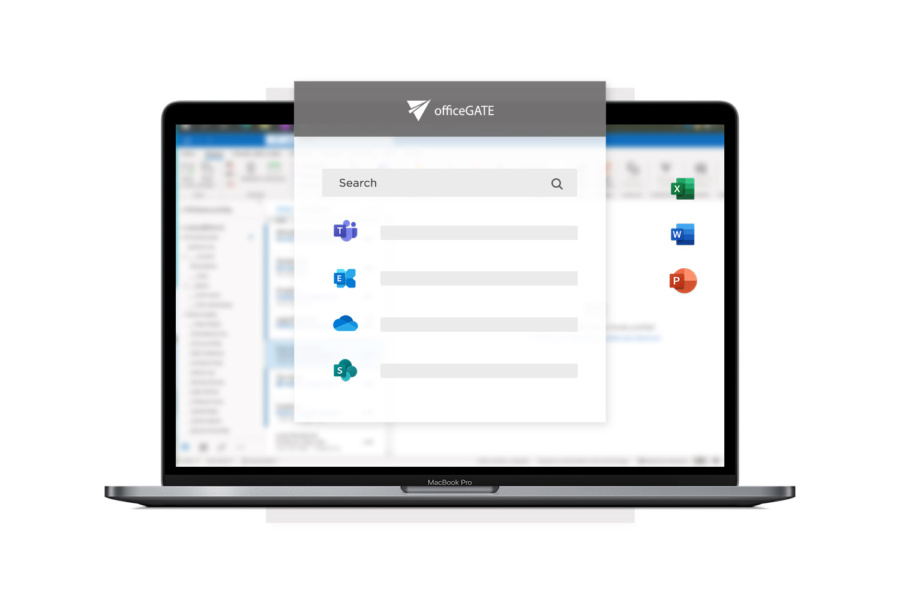 What is officeGATE?
Our cool add-in for Microsoft Outlook: With officeGATE you can manage your files, attachments, and emails directly in your mailbox. You have access to your Office 365, SharePoint, MS Teams, and OneDrive data, as well as your contentACCESS archive directly in Outlook. You can drag and drop files, switch between tree and list view, copy documents between systems or send them as attachments, links or ZIP packages. You can open, create, and delete folders and documents without leaving your Outlook. Get your officeGATE for Outlook right now!
Advantages of officeGATE
Built-in connectors make it possible to connect to your SharePoint or OneDrive. You can define your favorite folders or SharePoint sites in "Favorites". MS SharePoint content types, list objects, document libraries, metadata and categorizations are directly integrated with Microsoft Outlook. You can perform large file uploads in few steps.
…and you can access all data offline.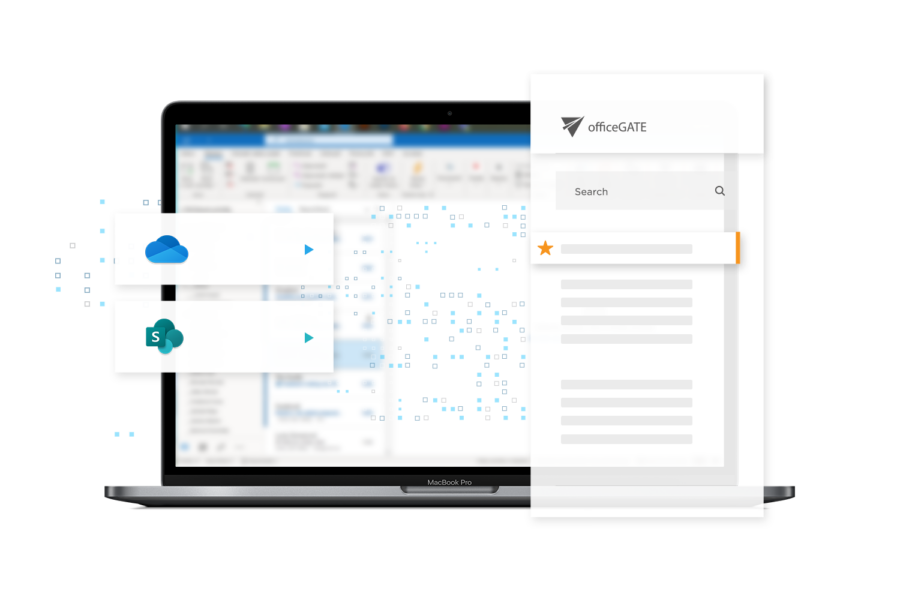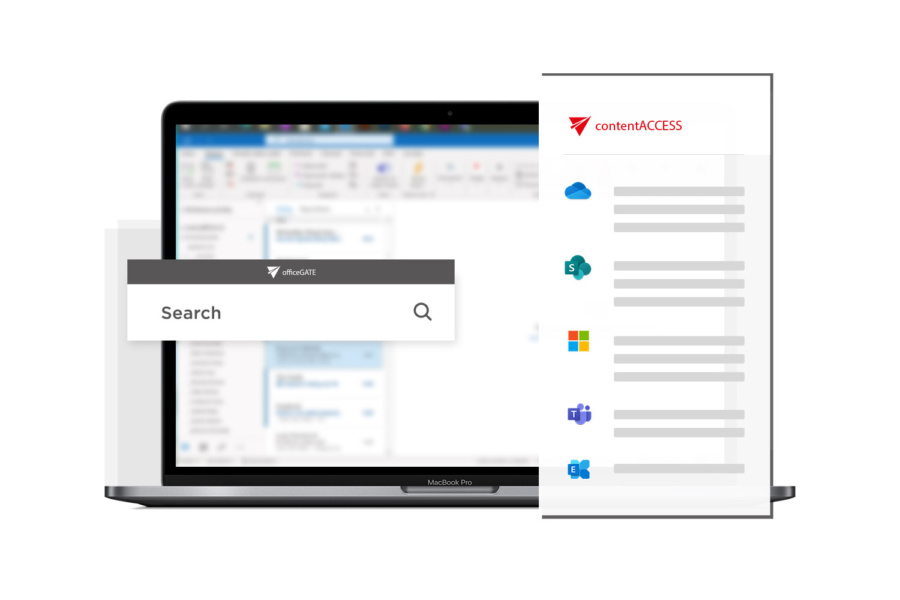 The best search tool with the best search results
Thanks to the automatic content indexing, you can perform a full-text search across the entire archived content in contentACCESS as well as across your live data (Office 365, SharePoint, OneDrive). Compared to other backup and archiving solutions on the market, officeGATE allows you to fully access and manage every part of live and archived data without restoration.
officeGATE: a smart component of the contentACCESS platform
Our contentACCESS platform is a universal solution for data backup and regulatory compliant archiving of company data. It archives not only emails, but also documents, SharePoint, Microsoft Teams, OneDrive, Office 365, file servers, and desktops. Data archived in contentACCESS is accessible to all authorized users via officeGATE in Microsoft Outlook.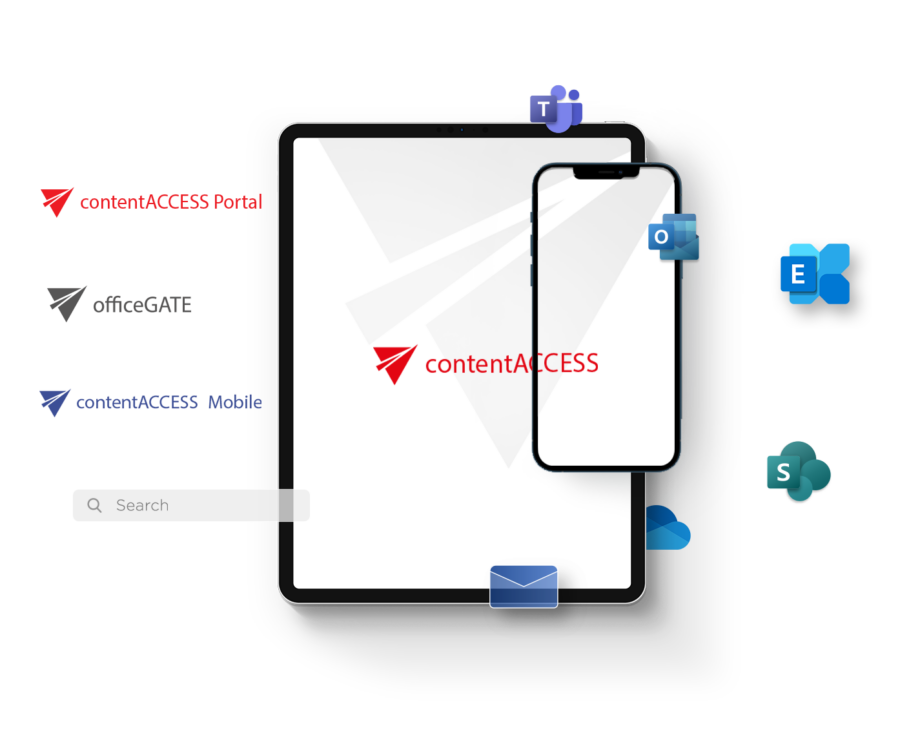 We will help you discover the full potential of officeGATE for your business. Contact us and we will get right back to you.