The first comprehensive MS Teams with Outlook integration
Chat with MS Teams inside your Outlook
Direct reply from email with Quick-chat
Start new group chat from Outlook
Start new group chat with your email recipients
All your chats from MS Teams available
Active directory users list integrated

Chat smart, get teamsTALK ...
What is teamsTALK for Outlook
Our teamsTALK app is the first and only comprehensive integration of MS Teams with Outlook. Now you can chat inside your Outlook without switching between MS Teams and Outlook screens. Your Outlook with our integration is more powerful than ever. Start a new chat with all your email recipients, follow up on your MS Teams communication and get the fastest answers to your questions not loosing the track. Chat smart, try our teamsTALK app.
teamsTALK Quickchat function
The speciality of teamsTALK is the Quickchat function. Start your group chat with all your email recipients in a split of a second. Simply select any email, decide who should be the member of your group chat and send your message. This is the smartest and fastest way how to chat inside your Outlook with your colleagues. Chat smart, get teamsTALK…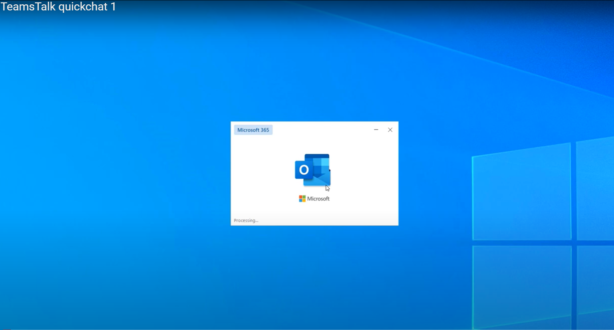 teamsTALK search function
Find your MS Teams chats and contacts inside your teamsTALK. Enjoy smart functionality and nice overview in top design. Our teamsTALK app looks great, works great and will help you to chat "fast and furious" inside your Outlook. Do not switch between screens anymore, enjoy teamsTALK.