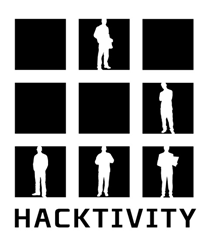 Save the date for the largest hacker conference in Central and Easter Europe!
On October 11-12, 2013, Budapest will be hosting the 10th IT Security Festival taking place in MOM Cultural Center in Budapest, Hungary, and TECH-ARROW will not miss such event. The program will cover the latest and most important trends and results of IT security in a form of interactive workshops, presentations, competitions, hardware backing and wave hacking, lockpicking and more. Hackers from all over the world will have a great opportunity to listen Hungarian and other foreign speakers, two keynote speakers will arrive from the US and Finland.
Hacktivity will also host Tamás Buzgó from TECH-ARROW who will be presenting the Kevin Mitnick Security Awareness' solution under the topic "How to build a strong "Human Firewall" – Think before you click!" He will explain into depth necessities and advantages of the Security Awareness Training provider for organizations as a next generation product in a matter of urgent security problems of social engineering. "You will get detailed before-and-after reports that show the results of the training, and who the culprits are. You will also see the whole organization's Phish-prone graph on your KnowBe4 cloud-based management console," adds Tamás.
KnowBe4 is the first company to transform a hacker's 36-year experience, in advantage to companies looking to strengthen their security layers around their business confidential data.
Kevin Mitnick Security Awareness Training® programme allows you train your employees and continuously monitor the level the knowledge has been transferred. When anti-virus and anti-spam protection fails against social engineering TECH-ARROW and KnowBe4 come to change your staff's mentality and think before they click.
At the conference you can find us in the Product demo section on October 11 at 11am and on October 12 at 2pm!
For the registration, tickets and more detailed information, please, visit the Hacktivity main website www.hacktivity.com