Microsoft Teams has become more present in companies. However, many customers are not fully familiar with the features Teams offers, how to best use them, and how to prevent data loss or other mishaps. The creation and deletion of individual groups (referred to as "teams") and channels is the greatest potential cause of problems for your business.
One of the most-used features in Microsoft Teams are the individual teams that give the program their name – the ability to create an internal group with multiple channels for communication. As discussed in Microsoft's documentation on the topic, the team is there to share thoughts, organize information, send files to the group, and otherwise boost coworking. It can be further subdivided by creating individual channels, both private and public, to segregate topics under discussion into relevant subgroups.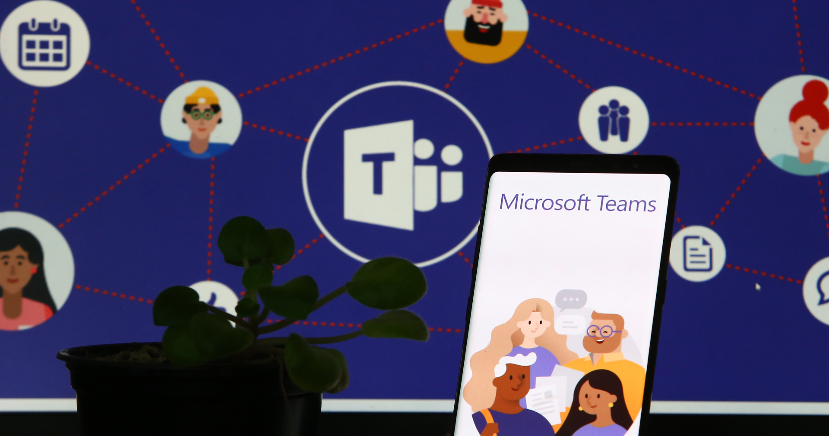 How to create and manage a team in Microsoft Teams
Creating your first team within Microsoft Teams is simple. On the left side of the Microsoft Teams client, click "Teams" to enter the correct tab. At the bottom of the teams list, click "Join or create a team," and then select "Create a new team" from your options. This will take you to a screen which lets you create your new group from scratch or following a number of preestablished templates.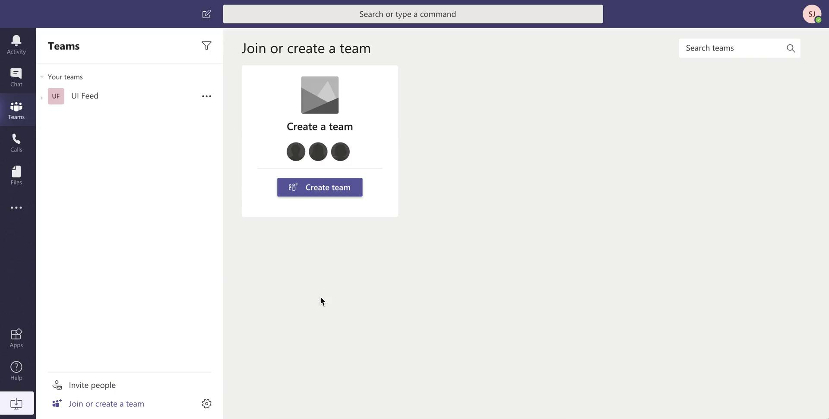 Screenshot from Pageflows.com
Once your team has been fully created, you will see it under the "Teams" tab on the lefthand side of your MS Teams client. Clicking the three dots next to its name will give you a number of options, including the ability to invite coworkers or create channels.
Channels are a way of dividing the team into desired smaller groups, and of ensuring that discussions and cooperation can take place without clutter. Doing so will improve your productivity and streamline cooperation, by breaking up the discussion by topics or smaller groups within the team. In this way, you can seamlessly cover multiple topics, organize your workspace, then break into subgroups to focus on assigned tasks. Channels can be left as default, or set as Private and left accessible only to invited team members.
I've deleted my team – can I restore it?
When you delete a team, team activity in standard and private channels (and associated site collections), files, and chats will also be deleted. Initially, this takes the form of a so-called "soft-delete" during which your information is temporarily retained for a thirty-day grace period. After this grace period is over, any information that was part of this team is gone forever and not retrievable.
The team is in actuality a Group in Microsoft 365. Microsoft presents two separate options for retrieving groups – one through the Admin center, and one through Outlook, provided the user is the owner of the relevant Microsoft 365 group.
In the case of Microsoft Outlook,
On the deleted groups page, select the Manage groups option under the Groups node, and then choose Deleted.
Click on the Restore tab next to the group you want to restore.
This only works, however, if you exist as the owner of the Microsoft 365 group in question. If not, it is necessary for an Administrator to go through the Admin center:
Go to the admin center.
Expand Groups, and then click Deleted groups.
Select the group that you want to restore, and then click Restore group.
In either case, it may take up to 24 hours for the restored team to become visible and accessible once more. In the meantime, your employees may be experiencing downtime as they do not have access to any critical information in need of retrieval. Furthermore, if you miss the soft-deletion grace period, your information related to that group will be lost for good – including the Exchange Online shared Inbox and calendar, SharePoint Online team site and files, OneNote notebook, Planner and MS Teams chats.
Archiving your Microsoft Teams groups and channels to prevent loss of critical data
It is paramount in the modern day to keep your data intact and secure – both for purposes of business continuity, as well as for meeting legal restrictions or eDiscovery requirements. Fortunately, we can offer a solution – contentACCESS MS Teams archive. With contentACCESS by TECH-ARROW, all your critical data is securely captured and stored.
Unlike recovery of a soft-deleted group, information captured in an archiving solution is available instantly without delays or the necessity of involving administrators. You can continue being productive and working with files and communications captured by our archiving solution without unnecessary waiting or procedural bottlenecks.
This continued work is greatly eased by contentACCESS' automatic content indexing; contentACCESS allows you to easily run a full-text search through the entire set of archived data. Chats, group chats, channels, or shared and stored files – all are intelligently indexed and searchable, either through our contentACCESS Portal client application, our officeGATE Outlook integration tool, or even via your iOS or Android mobile device. This flexibility allows employees to greatly improve your company productivity – access your archived data anytime, anywhere without compromising security.
The best solution for archiving Microsoft Teams – contentACCESS Archive
Don't find yourself in a position where you have to scramble to recover critical data, or finding yourself tracking soft-deletion periods. Choose a longer-reaching and more comprehensive solution for better peace of mind.
If you're ready to secure your Teams chats, channels and associated data, TECH-ARROW is here to support you on every step of the process. Contact our team of experts and schedule a cost-free consultation.
Take the best steps to protect your data – with TECH-ARROW.