For the list of all release notes click here.
The following list will give a quick overview about the newest improvements that contentACCESS version 2.5 brings to you:
Common features
✓ Virtual drive configuration plugin: Virtual Drive is now configurable directly from the Central Administration user interface. Navigate to System ribbon tab → Client Applications → Virtual drive configuration.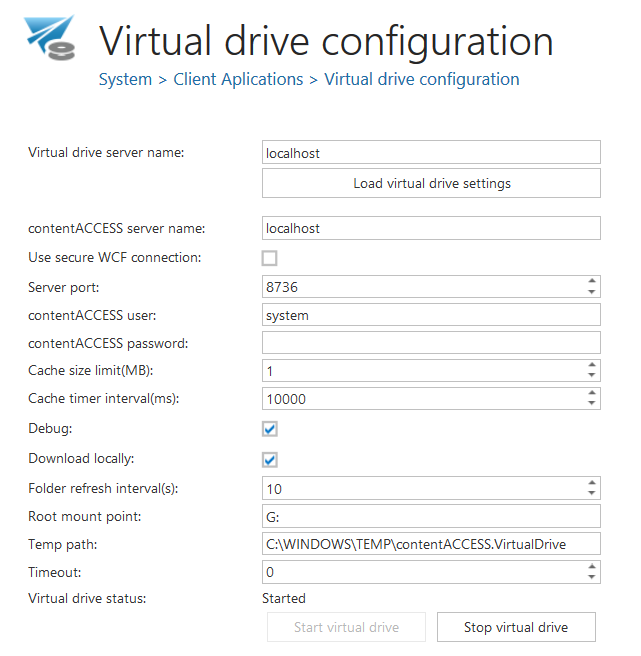 ✓ About window: From version 2.5 it is really easy to check the version number of the installed contentACCESS version. You can also see the server uptime.

✓ Monitoring: The email notification feature was introduced already in version 2.4. Now contentACCESS version 2.5 brings a brand new powerful monitoring feature, where it is easy to make filtration in jobs, events, events types and see details directly in Central Admin. With the Export function the user easily save the reviewed events into XML, CVS or HTML.

✓ HTTP (port 80) and HTTPS access: Is your environment protected by a firewall? Would you like to use contentACCESS only on the standard HTTP and HTTPS ports? Would you like to have the communication channels secured? This is all possible to configure directly from the contentACCESS setup Tools → Proxy web services. Be sure to have a proper http/https setting in the IIS on the system where contentACCESS is installed.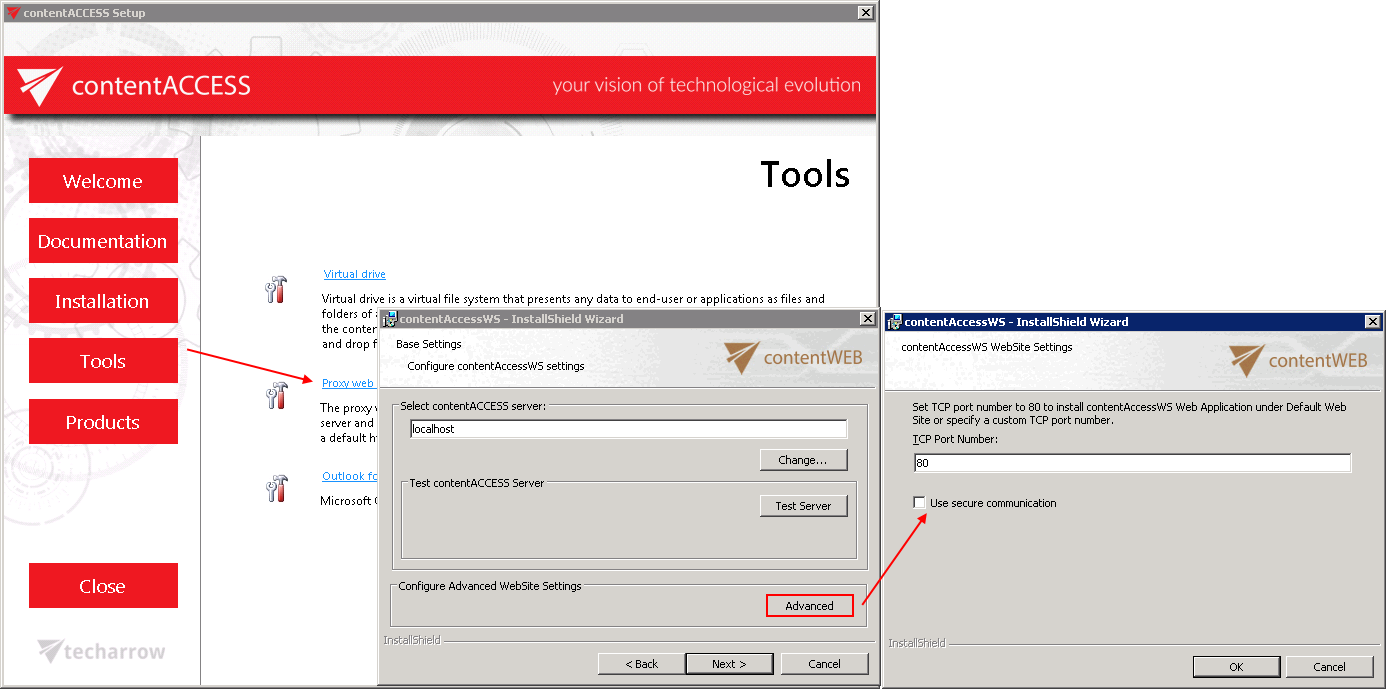 ✓ The mailbox database and storage is now independent from the archiver job and is directly associated to a database and storage. This means, that it is possible now to safely move the mailboxes between the groups without a possibility, that the same mailbox will be archived into two different databases/storages. You can associate database and storage for a single email or for exchange groups with navigating to Email Archive ribbon tab → Archive → View address book → … (Ellipses to groups or mailboxes).

✓ It is possible to set the default value for the storage, database, and retention time and for shortcuts. These default values are used in case of manual archive (from the amazing, new Mail app) as well.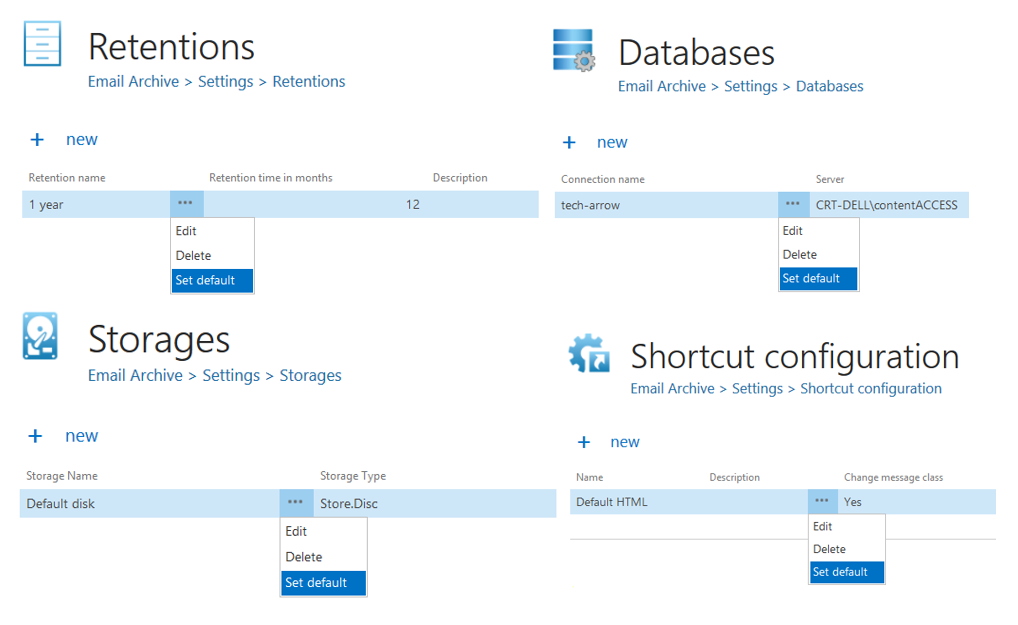 ✓ See all the security information related to the signed in account. In: System → Security → Users with double-click on the user you can see these information for other accounts as well. The flag shows whether the rights were given by provisioning job or manually.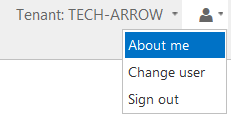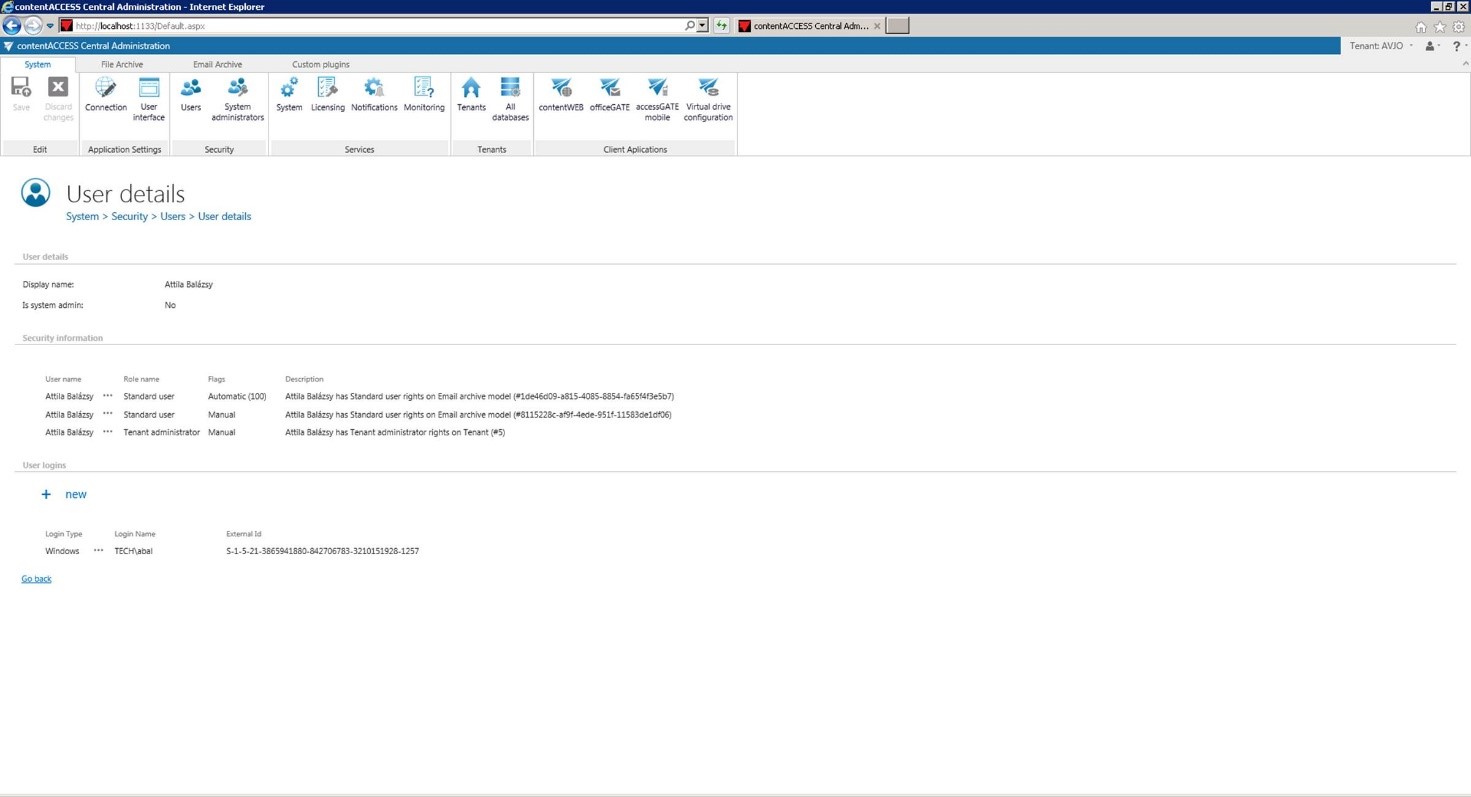 ✓ For new or existing stores you can decide whether metadata should be stored in database.

✓ The new contentACCESS version setup automatically handles any necessary configuration file update during contentACCESS server, contentACCESS Central Admin and during the contentACCESS WS (Proxy) installation. There is no need to manually deploy database scripts either – all databases are automatically updated during the first contentACCESS start.
Email archive
✓ Mail app for Exchange 2013, Outlook 2013, OWA 2013 (view original email, view attachments, manual archive, manual restore)

✓ Email Archive Interface: The email archive interface enables to connect to the contentACCESS and call service like Manual Archive, Manual Restore etc. Email Archive Interface is used by Mail app as well.
✓ EML support – The archive now generates link both for MSG and EML files.

✓ Outlook forms – The contentACCESS package was extended with the Outlook forms deployment function, see it under Setup → Tools. Forward and Reply to for archived emails are working the same way as for common emails.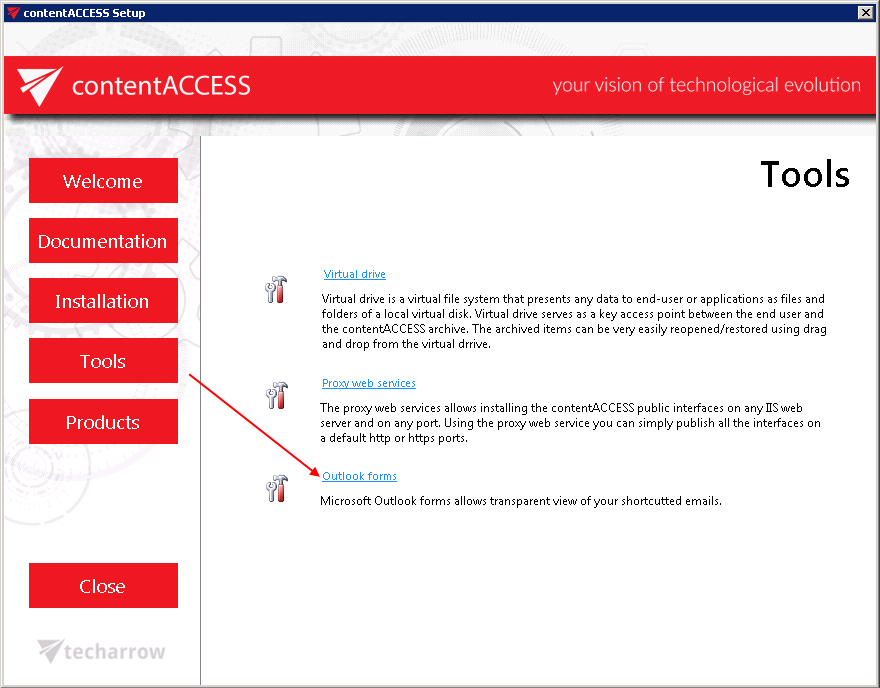 ✓ Exclude Message Class List – now it is possible to exclude message classes in Email Archive → Settings → System settings.

✓ contentACCESS can archive Deleted Items and Drafts folder as well.
✓ You can now add explicit rights to contentACCESS user for the selected mailbox: Email Archive → Archive → View Address Book


File system archive
✓ File system restore job is available:

✓ The LNK shortcuts pointing to the archived files are now working on MAC OS as well. (WinShortcutter app is needed).
Client applications:
contentWEB:
✓ EML Support – save emails on MAC's automatically in EML.
✓ Automatic search in connectors – just begin to write, and the connectors that were found will be displayed with black fonts: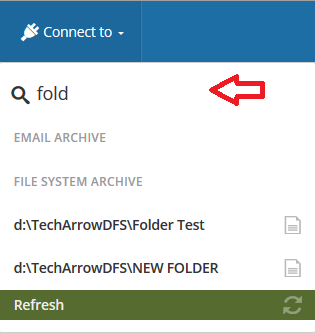 ✓ Advanced search enhancement: new zero term search feature

✓ Filtering possibility for file archive: filtering for view active/inactive files. Inactive files are the ones which have been deleted from the initial location

✓ User based settings: contentWEB now automatically saves the last view (filters, column with changes).
Documentation
✓ Find the contentACCESS manuals, guides and best practices in the setup and also in the right upper menu of the Central Administration.