For the list of all release notes click here.
The following list will give a quick overview about the newest improvements that contentACCESS version 3.6 brings to you:
Common features
✓ Translation: To be even closer to our customers, we added Arabic and Slovak translation to all our client applications!
✓ Framework: The JAVA component is now automatically installed by the installation package, which makes the installation much easier and faster. If the computer/server is already running a newer version than the one included in setup, it will not be touched, nor downgraded.
Client applications:
contentWEB:
✓ Regular expression search – Now it is possible to define search patterns by using regular expressions. Regular expressions can be used for property queries, but also for free text queries, to help you quickly and easily find the items you are searching for.
✓ Logical AND and OR search – Use the AND and OR operators to specify and/or narrow down your search results.

✓ Generating report only (exporting without files) – Create an XLS file containing summary about the selected items with links pointing to the items in archive, and use the Excel filtration possibilities you are used to. Download the report from Tasks list or Tasks page, without the need to export selected items.


✓ Periodical search execution – We have implemented this feature to help with detecting any data leakage as soon as possible, so our customers can always stay GDPR compliant. Thanks to this feature, the users won't have to manually search if someone worked with sensitive data, but can instead create and configure a periodical search, which will perform all the necessary actions at selected times and send reports to the specified email addresses. Already created periodical searches can be viewed and/or edited.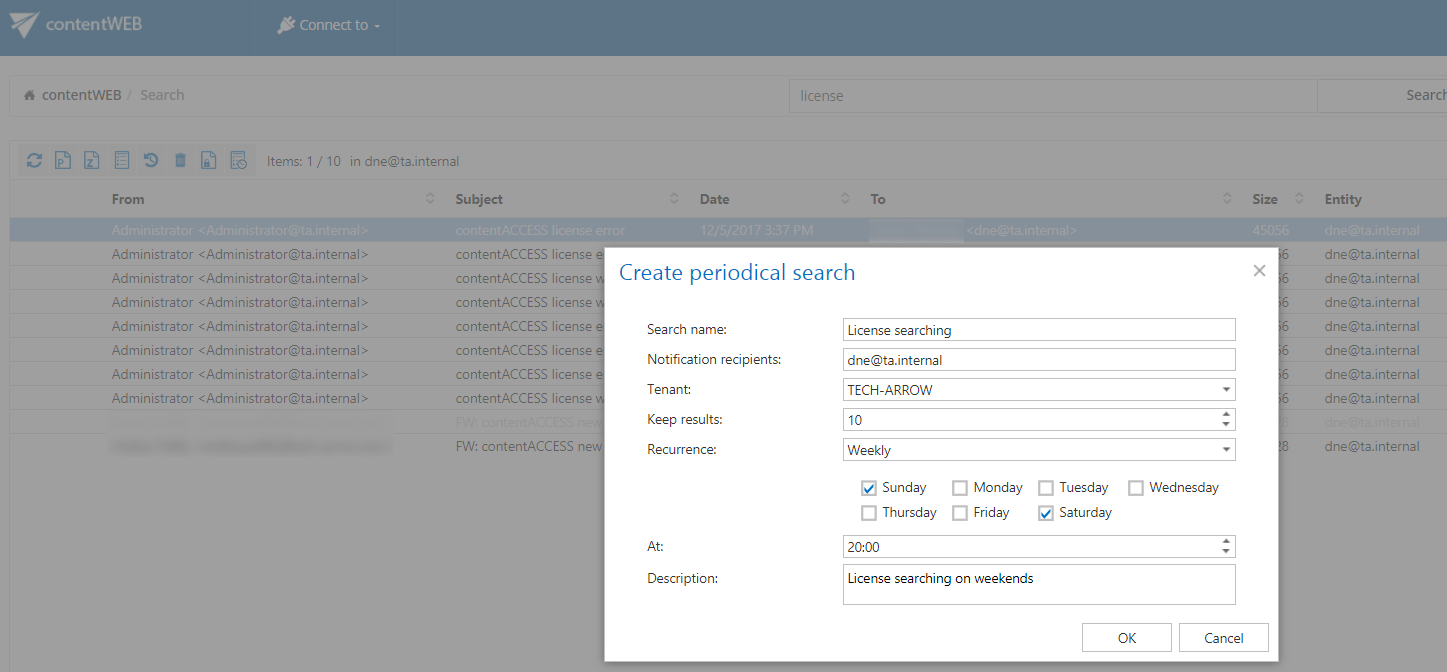 contentACCESS Mobile:
✓ Redesigned advanced search: Improved look, hints and feature specifying of advanced search. You can now easily compose complex property filtration, target selection to find your necessary documents, emails and any other data managed by contentACCESS directly from the mobile application. The search results and history now contain also the number of found items.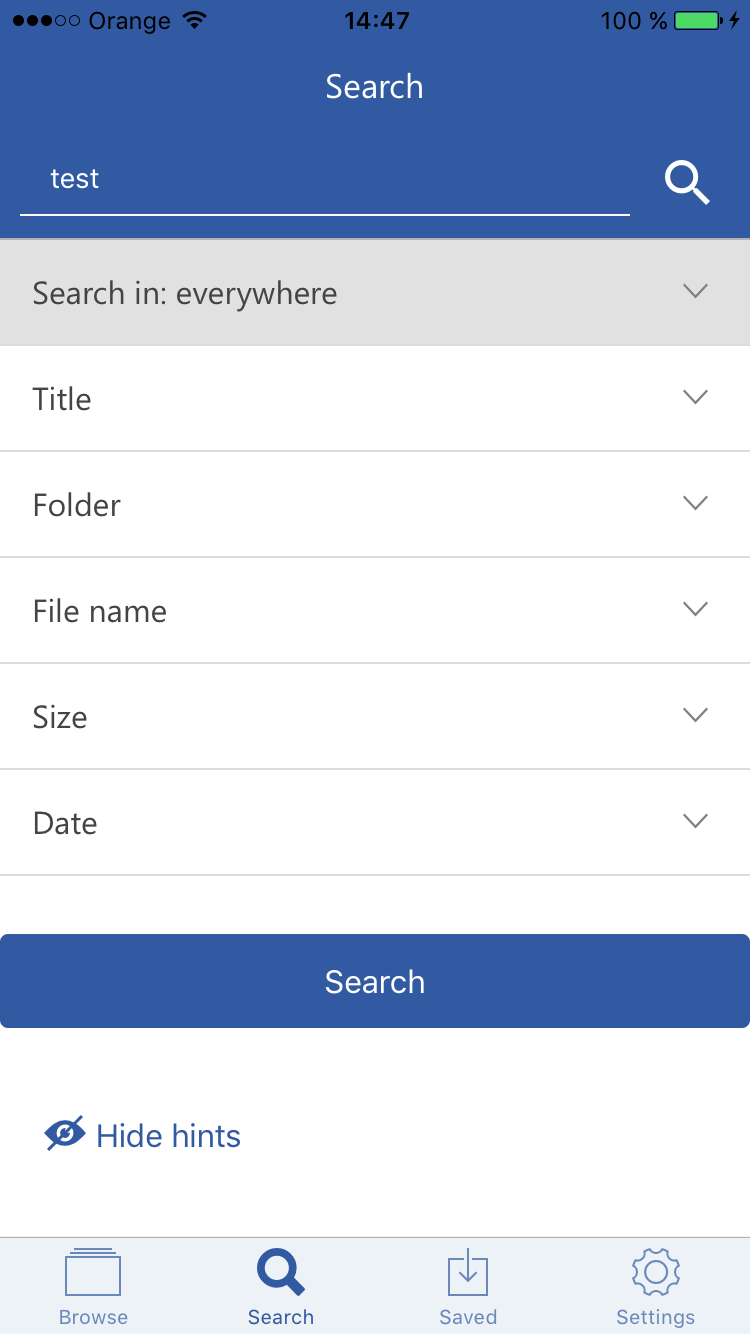 ✓ Forward/Reply a message directly from the archive: No need to open more apps when you want to reply/forward an archived message – now you can do all that directly from contentACCESS Mobile!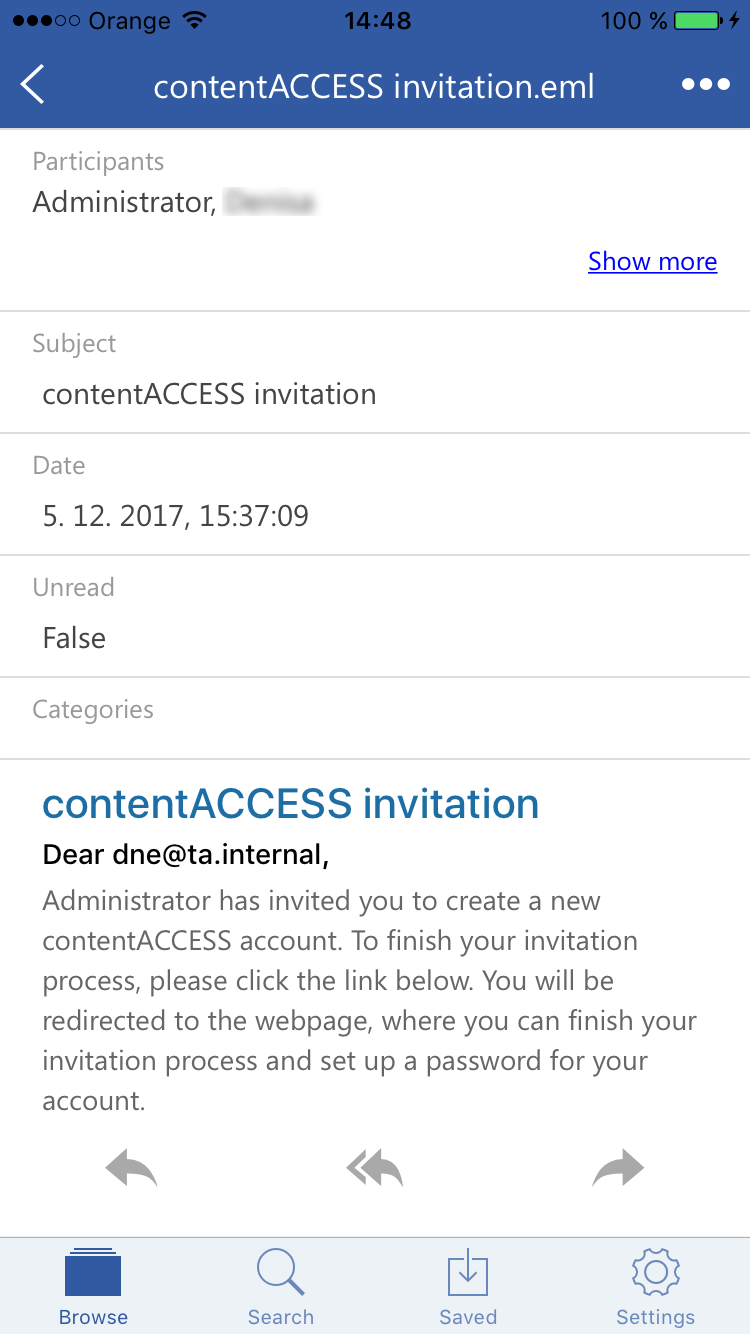 ✓ Better look & feel: Unified header look for all pages and View of items settings now being applied to all pages (instead of just Browse page).
✓ File type specific icons: We wanted to make your experience with contentACCESS Mobile more familiar – primary icons are now reflecting the item type.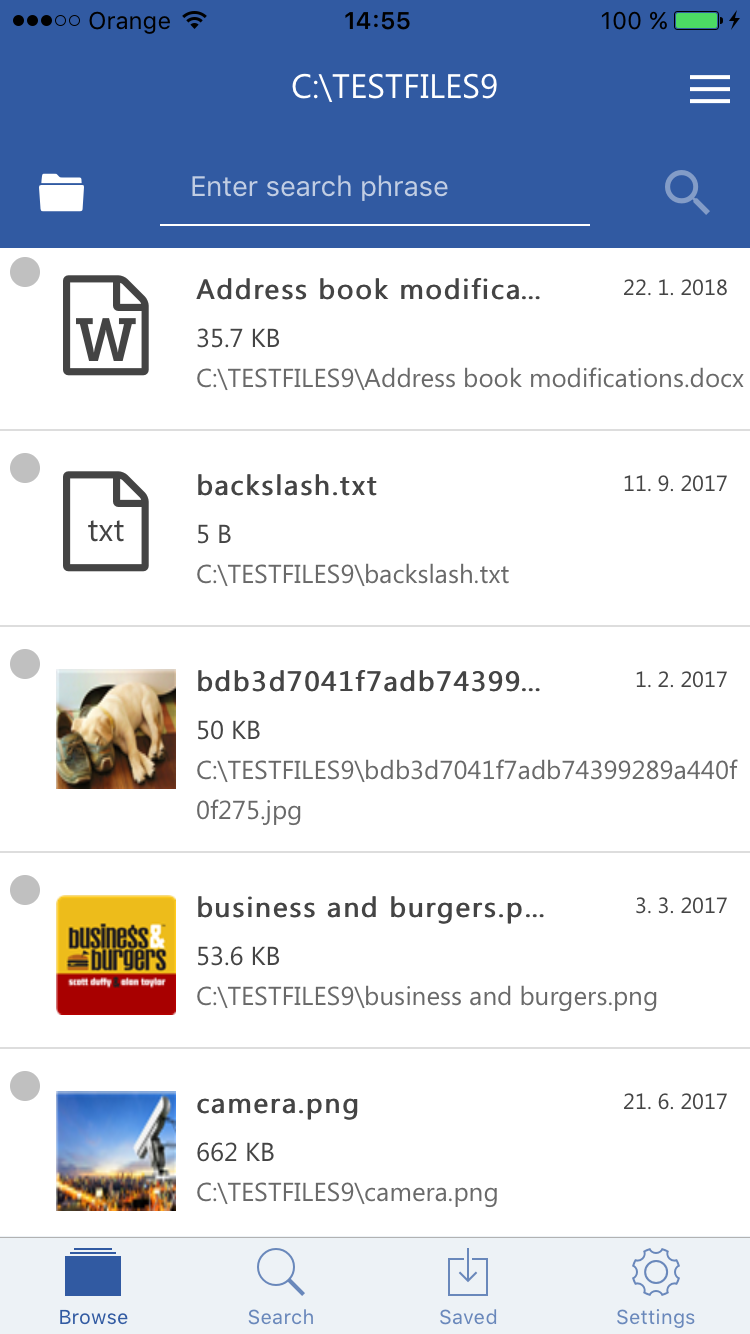 ✓ Inline attachment handling: To make it less confusing, inline attachments now aren't displayed in the attachment list by default. If you want to open an inline attachment, you can directly click on it in the email body.
contentACCESS Document Share:
✓ Sharing for specific people: The user can now choose between sharing the documents only with recipients of the email and sharing with anybody with access to the link (e.g. when the email is forwarded). In case of secure sharing, you will have also full auditing and rich overview about the downloads – you will see who was downloading, when, what item and from which device. The same information is also visible in contentWEB.
The sharing is now deeply connected with contentACCESS invitation – each user without contentACCESS account will directly get an invitation if a shared file is sent to him/her.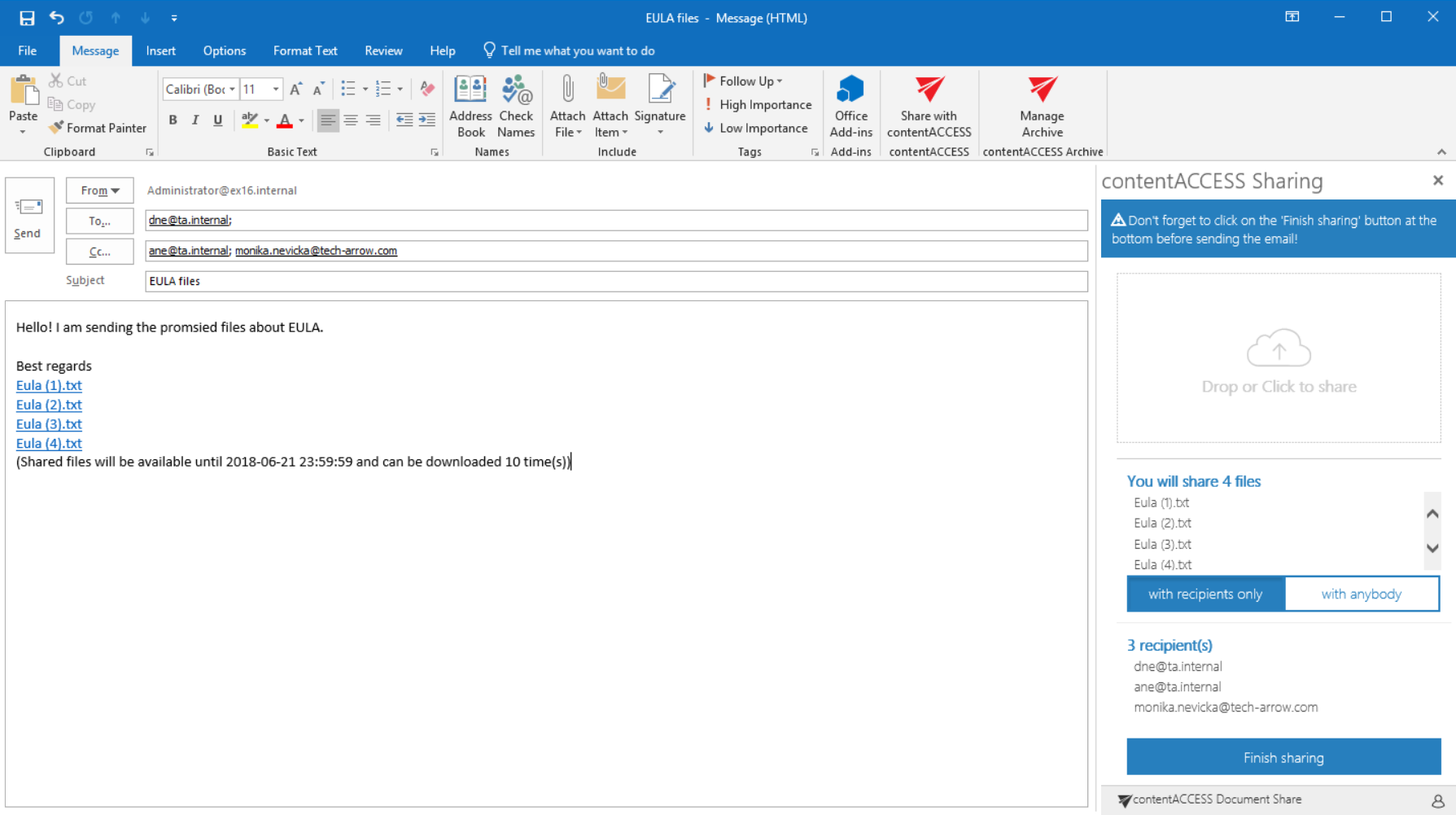 ✓ Better look & feel: – Improved design and functions for a better sharing experience.
Mail app
✓ Open original from search: The search in MailApp is now enriched with a new possibility – to open the original email directly from the list of search results. This allows the user to reply/forward an email that is already in the archive. The new MailApp now supports Outlook on mobile, so you can access you archive even if you are far away from your computer.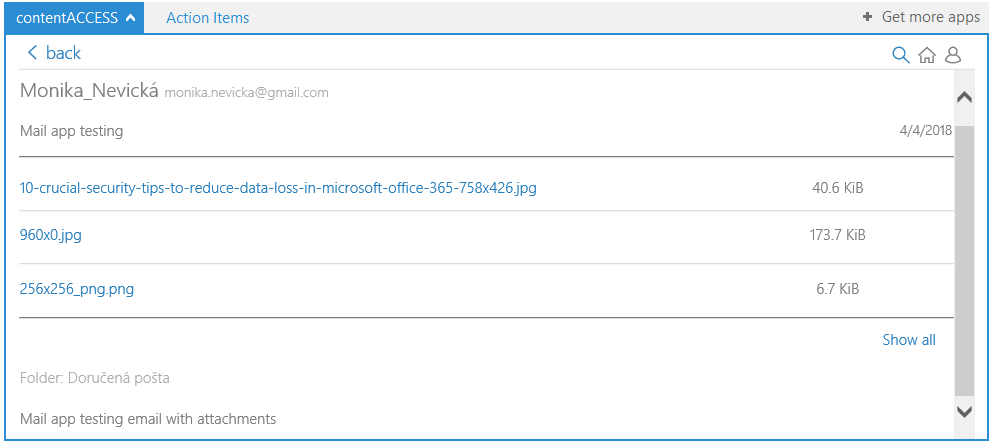 ✓ Inline attachments: Inline attachments are now hidden and won't appear in the list of attachments of an email, so the user can now focus on the real attachments.
File archive
✓ Workstation archiving by RFA: The user can now archive not only network shares, but also local files, folders and workstations.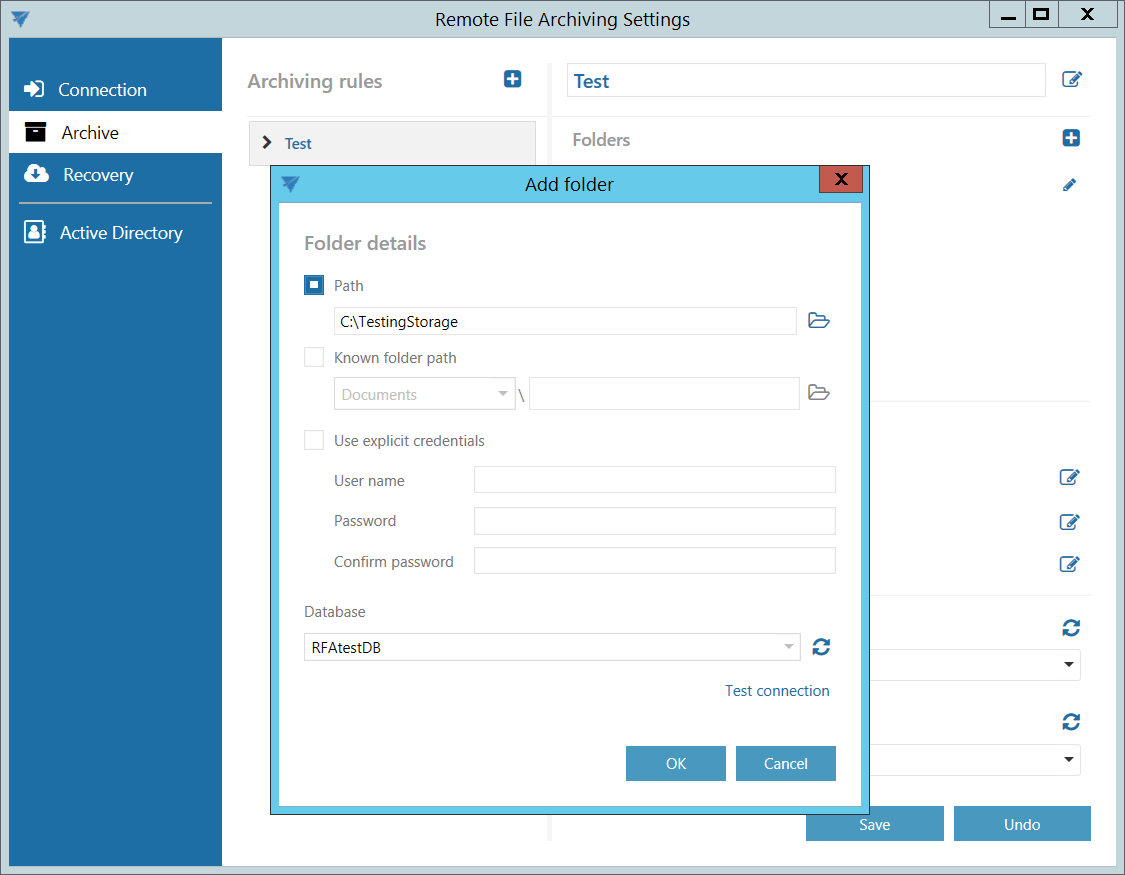 ✓ Recover to in RFA: If you don't want the documents to be recovered to the original location, you can now choose a different location from the original one and recover the documents there.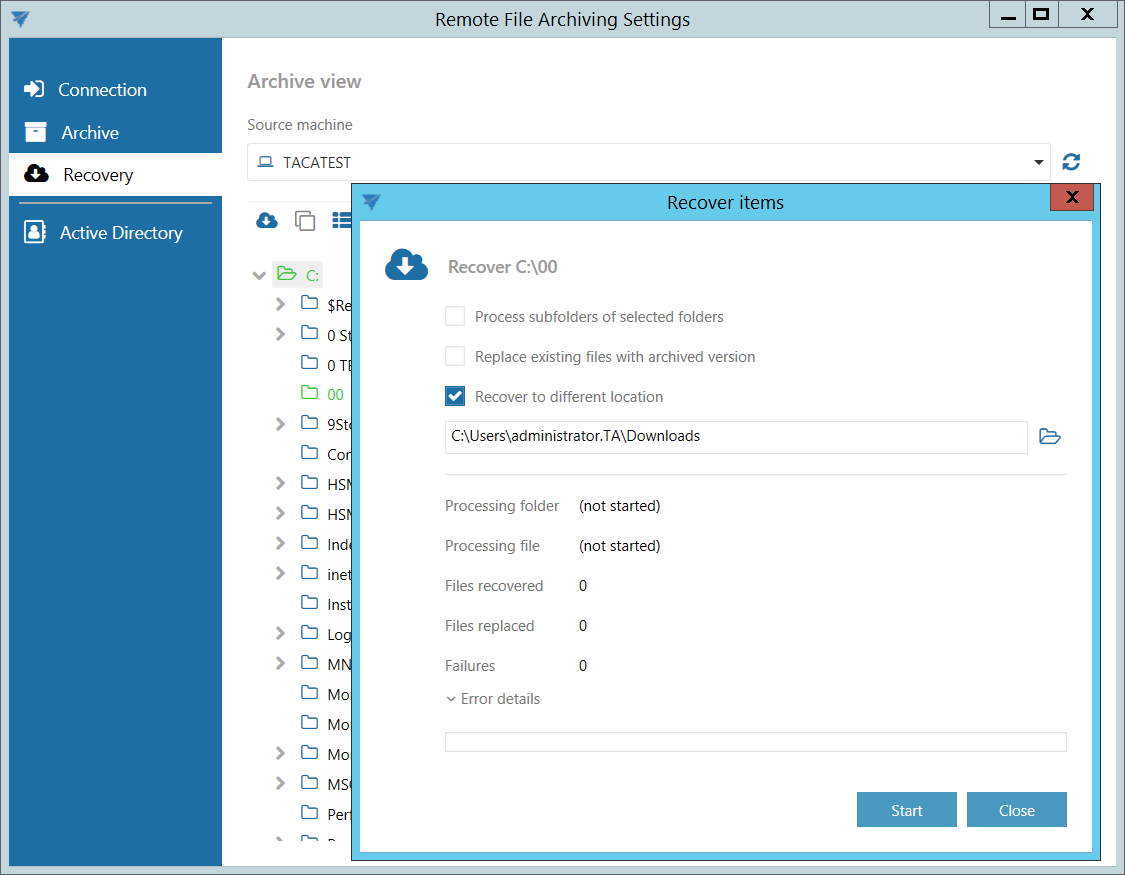 ✓ Rule status and rule history in RFA: To have a better overview of item processing, we made it possible to view the details of the current run of a rule and history (details) of the last run of a rule in RFA.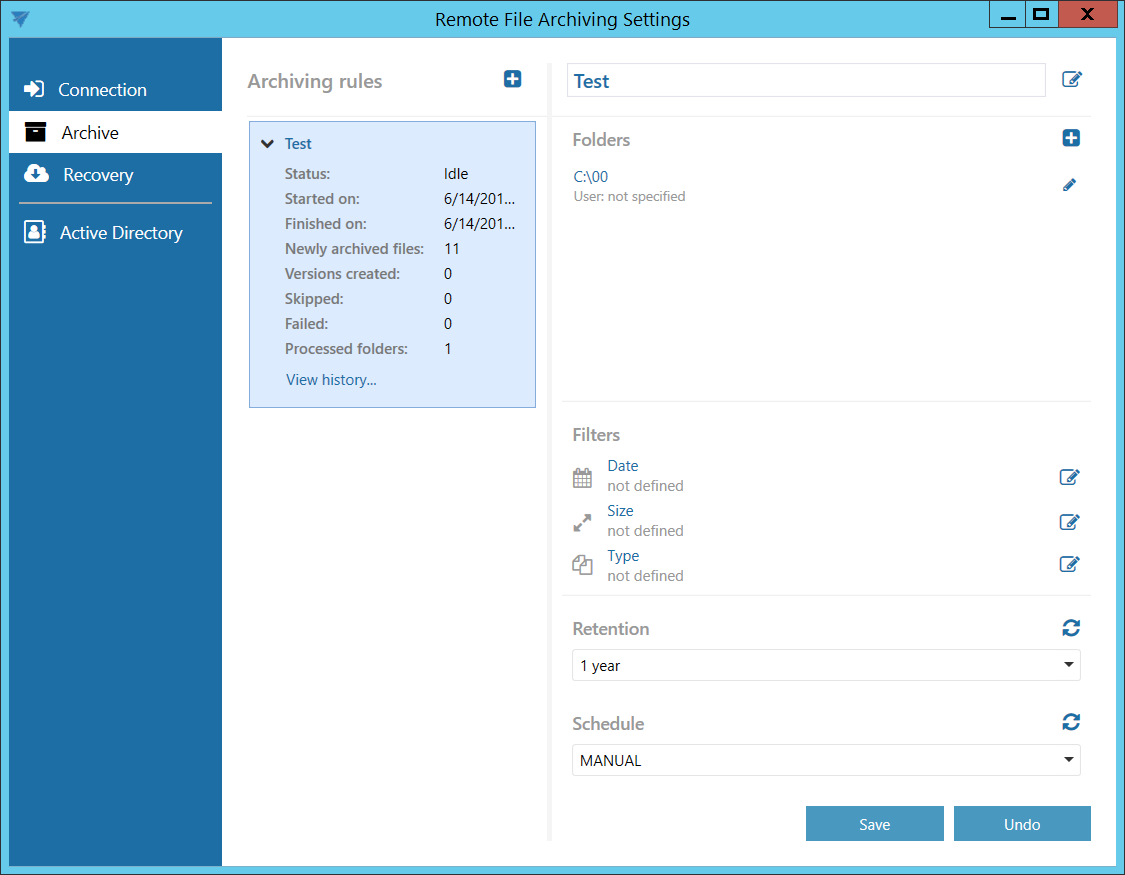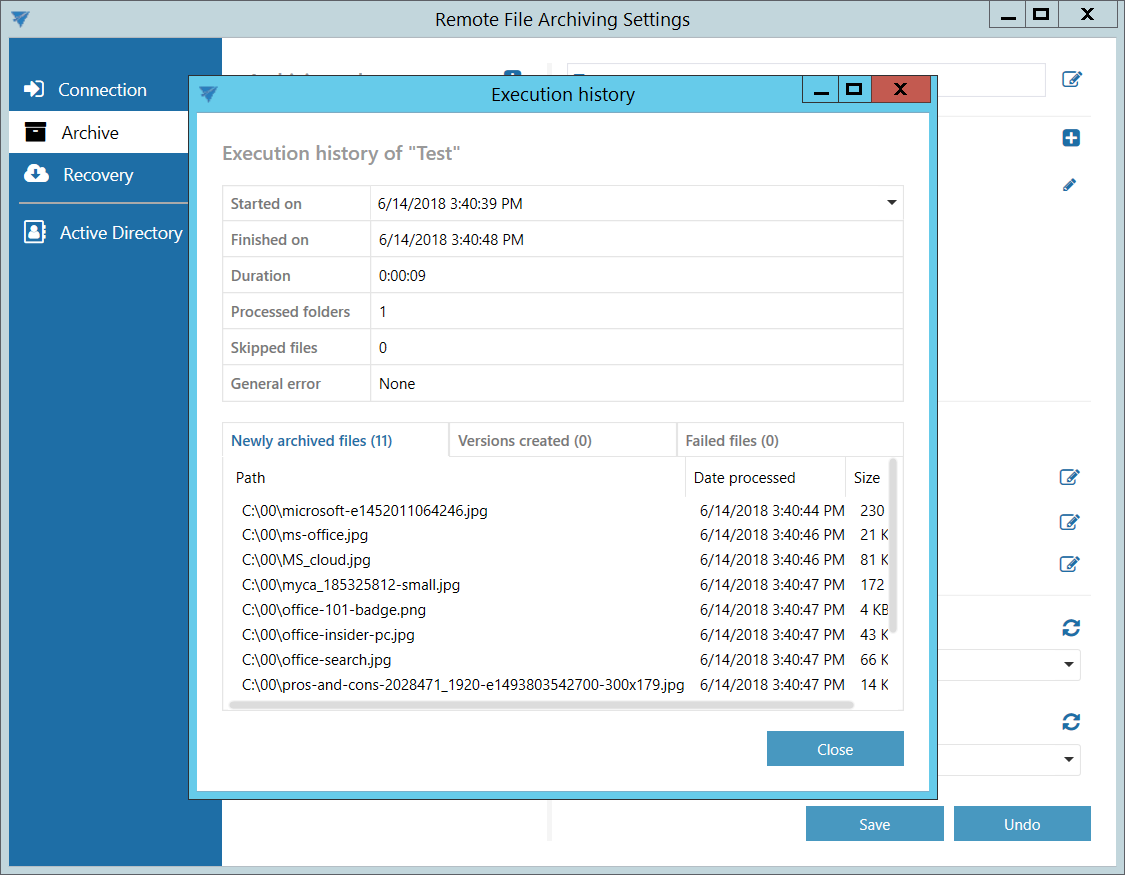 SharePoint
✓ Recover SharePoint documents/items: You requested it, so we programmed it! Now it is possible to recover SharePoint items and files directly from contentWEB. All you need is few clicks.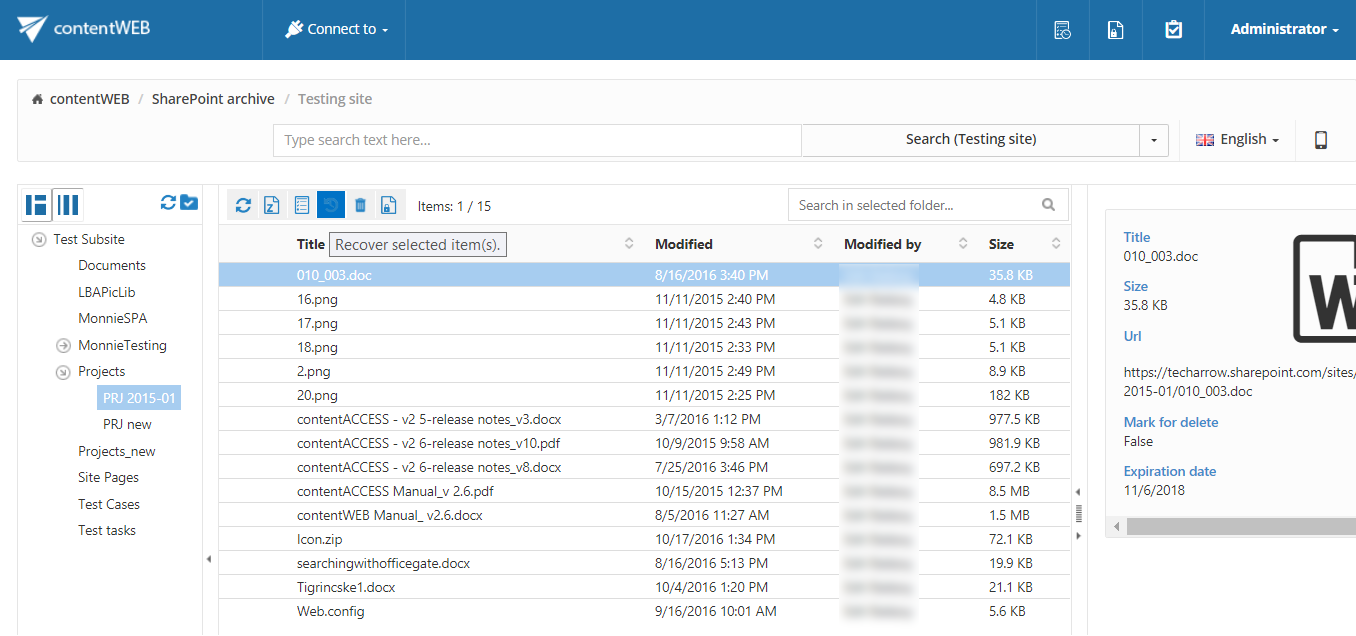 ✓ Recover full SharePoint sites: contentACCESS is now able to recover not only SharePoint items and files, but also full sites and all site-related settings.
GDPR:
✓ New search layout that was made especially for GDPR searches. Now you won't have to fight with long search query strings, but you can quickly and easily find all requested and necessary sensitive data and then work with them (export, delete, etc.). The search user interface can be customized on both system and user level.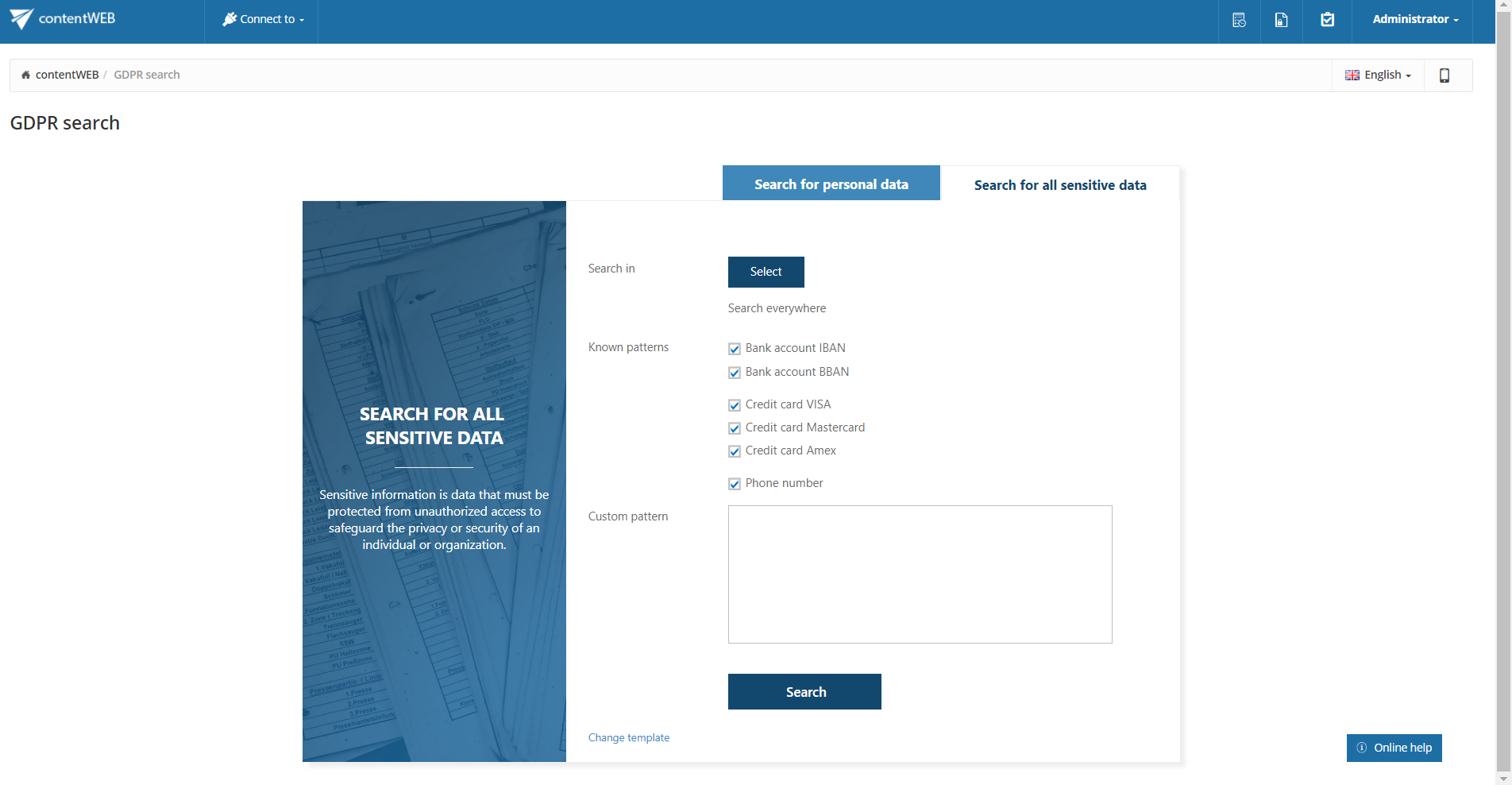 Update from older versions
✓ Update path – Update is supported from contentACCESS version 3.1 and later. Older versions must be updated to contentACCESS 3.1 and then from version 3.1 to the last version.
If the update is done from an earlier version than 3.3, then some new features must be configured manually after the update.
One of these features is the Task runner, which requires a resource storage, where the export files will be stored. This storage must be configured in System -> System -> Resource storage settings. This store must be accessible by all contentACCESS nodes inside a cluster, so it is highly recommended to use a network share.
✓ Outlook forms – If the update is done from an earlier version than 3.4, then as a result of some internal changes in the email archive shortcut format, the Outlook forms must be updated to the latest version to maintain the correct functionality.
Documentation
✓ Documentation – Please check the updated documentation and manuals.

contentACCESS Manual

contentWEB Manual

officeGATE manual

TECH-ARROW's WinShortcutter user manual