For the list of all release notes click here.
The following list will give a quick overview about the newest improvements that contentACCESS version 3.6 Service Pack 1 brings to you:
Common features
✓ SnapLock support in DiskStore: The Disk store now supports SnapLock, thanks to which the storage system can prevent deletion of the files until the specified retention is expired. This feature can be used for storage systems which support that, for example NetApp.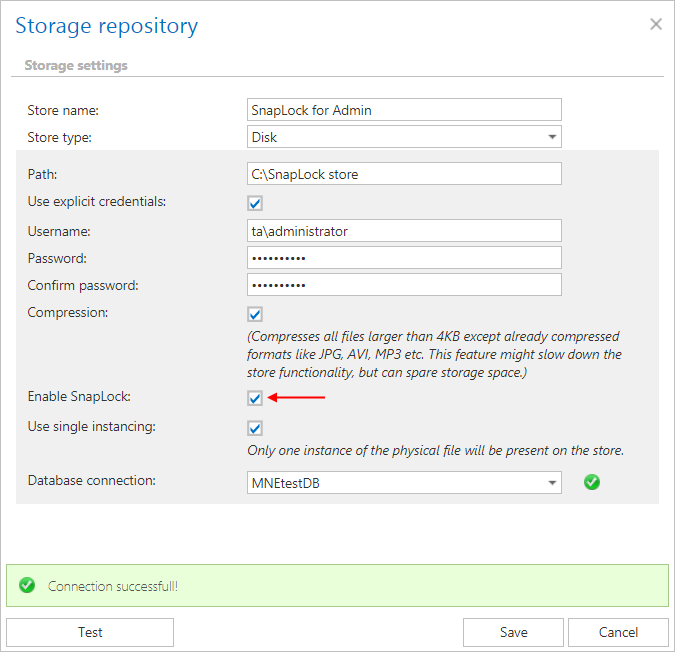 ✓ Improved German localization: Minor bugs were fixed in our German translation, so now the experience will be much better for our German-speaking clients!
✓ Performance and security updates: Security is our primary focus, but with every update we also want to improve the performance of all our solutions – that goes also for 3.6 service pack 1! Work fast and safe in a user-friendly interface!
Email archive
✓ Override option: Do you have some specific mailboxes with folders that need a different configuration like storage, retention or shortcutting type? Easy! With this completely new feature, you can now override settings on a folder level.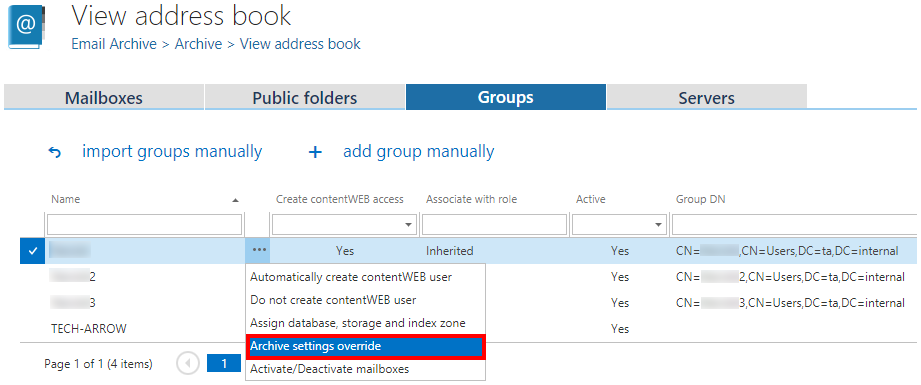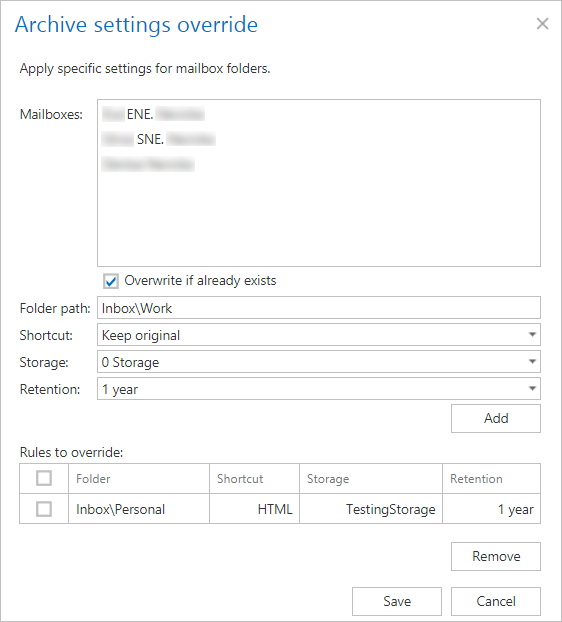 ✓ SQL support for SMTP: It's now possible to store SMTP data like emails waiting for processing, processed items and failures in SQL database! SQL server provides better performance, more flexibility and therefore better experience for our users.
Client applications:
contentWEB:
✓ Hide entity list in "Connect to" menu: To speed up the processing in contentWEB, we have added the possibility to disable "Connect to" menu in contentWEB settings. If this option is used, the Browse menu will be opened automatically!
✓ Hide item count in a folder: To speed up the processing even more, we have added the possibility to hide item count in contentWEB settings – this way the system won't have to query the item count from a folder and everything will load much faster!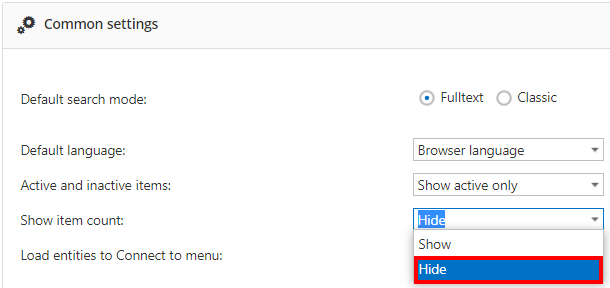 ✓ Default sorting: If the search result contains only items from Email archive, they will be sorted by Date by default
Update from older versions
✓ Update path – Update is supported from contentACCESS version 3.1 and later. Older versions must be updated to contentACCESS 3.1 and then from version 3.1 to the last version.
If the update is done from an earlier version than 3.3, then some new features must be configured manually after the update.
One of these features is the Task runner, which requires a resource storage, where the export files will be stored. This storage must be configured in System -> System -> Resource storage settings. This store must be accessible by all contentACCESS nodes inside a cluster, so it is highly recommended to use a network share.
✓ Outlook forms – If the update is done from an earlier version than 3.4, then as a result of some internal changes in the email archive shortcut format, the Outlook forms must be updated to the latest version to maintain the correct functionality.
Documentation
✓ Documentation – Please check the updated documentation and manuals.

contentACCESS Manual

contentWEB Manual

officeGATE manual

TECH-ARROW's WinShortcutter user manual