For the list of all release notes click here.
The following list will give a quick overview about the newest improvements that contentACCESS version 3.6 SP2 brings to you:
Common features
✓ SQL database for SMTP: We have added the SQL connection configuration possibility for the SMTP server into the installation package to make the configuration easier and faster for you.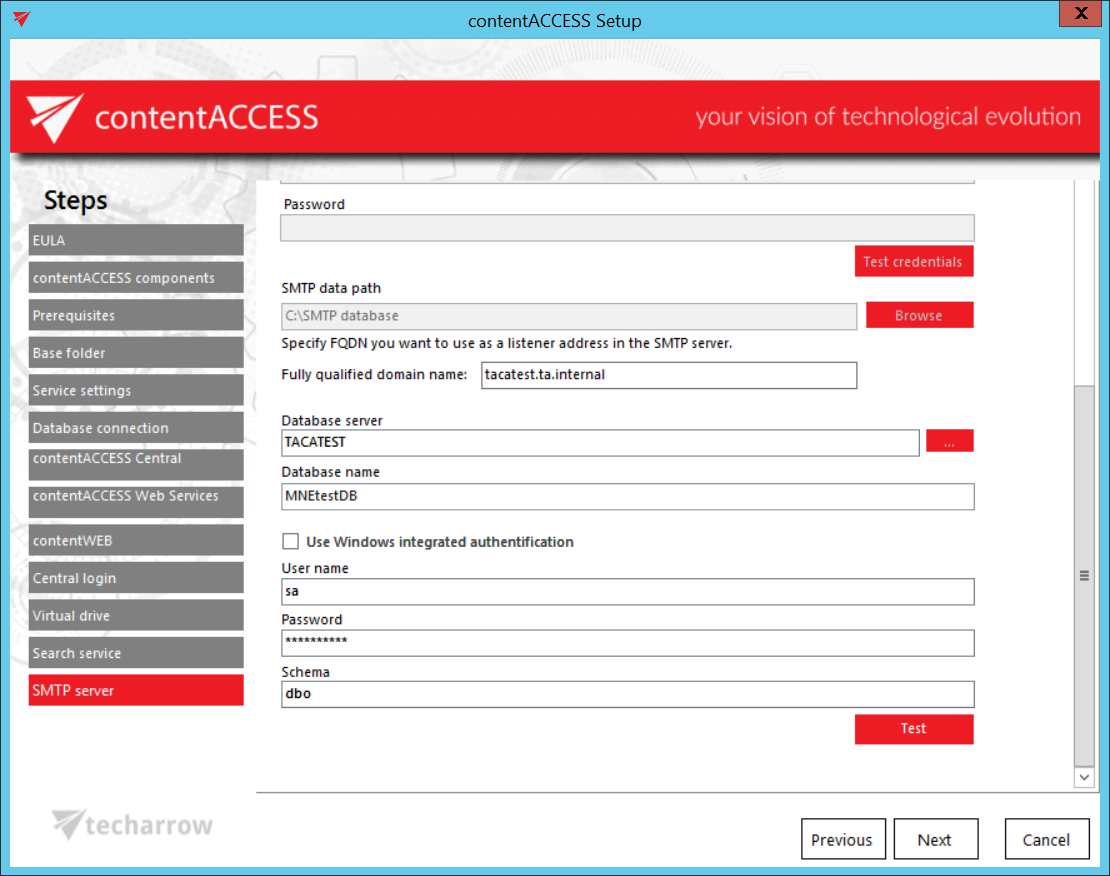 ✓ Improved German localization: We fixed the German localization of all our products to make the experience of our German-speaking customers even better!
✓ Performance and stability improvements: We all know that time is money – that's why we are working hard to save both your time and money! We are continuously working hard to make our platform faster and more robust to provide the best user experience for our customers.
Email archive:
✓ Fully localizable HTML shortcuts – Customize shortcuts to maximum – all text included in our new shortcut templates can be changed, which also means that they can be fully localized!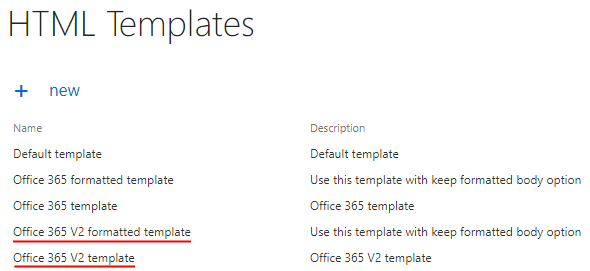 ✓ Keep formatted body option for HTML shortcuts – No need to convert the email HTML body anymore! By checking the Keep formatted body option and selecting a formatted template, the system will try to inject attachment links into the original email body without converting it to plain text. This will allow you to keep your original formatted HTML messages without attachments – an ultimate combination of comfort and effectivity!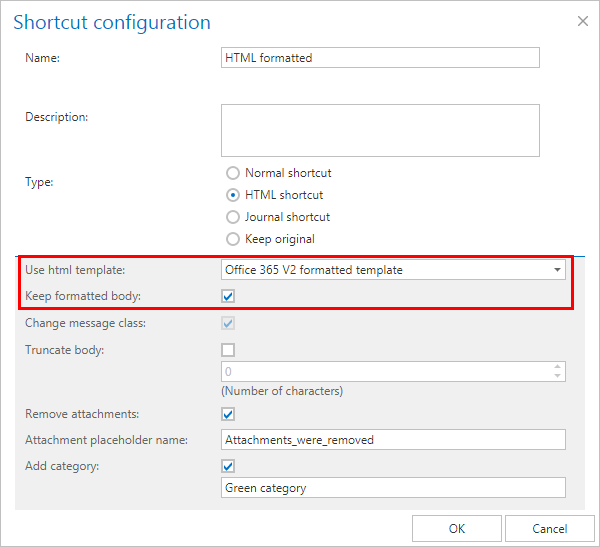 ✓ Paperclip icon not displayed for inline attachments anymore – To stay consistent with MS Outlook, we are no longer displaying the paperclip icon for inline attachments in our apps!
Update from older versions
✓ Update path – Update is supported from contentACCESS version 3.1 and later. Older versions must be updated to contentACCESS 3.1 and then from version 3.1 to the last version.
If the update is done from an earlier version than 3.3, then some new features must be configured manually after the update.
One of these features is the Task runner, which requires a resource storage, where the export files will be stored. This storage must be configured in System -> System -> Resource storage settings. This store must be accessible by all contentACCESS nodes inside a cluster, so it is highly recommended to use a network share.
✓ Outlook forms – If the update is done from an earlier version than 3.4, then as a result of some internal changes in the email archive shortcut format, the Outlook forms must be updated to the latest version to maintain the correct functionality.
Documentation
✓ Documentation – Please check the updated documentation and manuals.

contentACCESS Manual

contentWEB Manual

officeGATE manual

TECH-ARROW's WinShortcutter user manual