For the list of all release notes click here.
The following list will give a quick overview about the newest improvements that contentACCESS version 3.8 brings to you:
Common features
✓ Advanced filtering: Big improvements were made for filtering in jobs. It is now easier to define for items to be processed and for items to be excluded. If none of the predefined properties meets your requirements, you can also define a custom one! The new filtering engine can even filter by the full-text content of an item. Because of the big changes, we recommend checking the backward compatibility.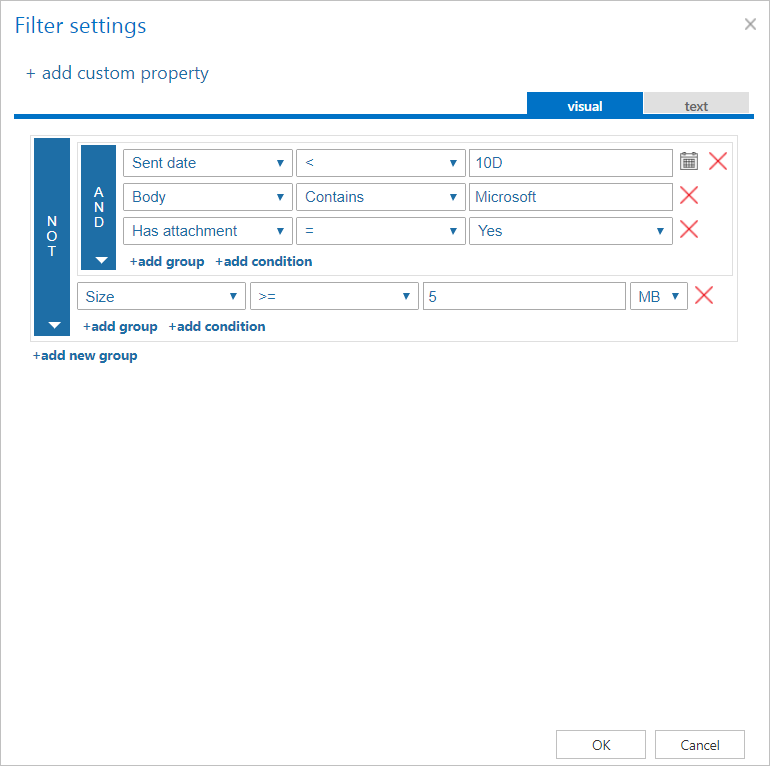 ✓ Disk storage encryption: Encrypt and store your files in one go – with the new storage encryption possibility, it will be easy to add an additional level of security to your archive!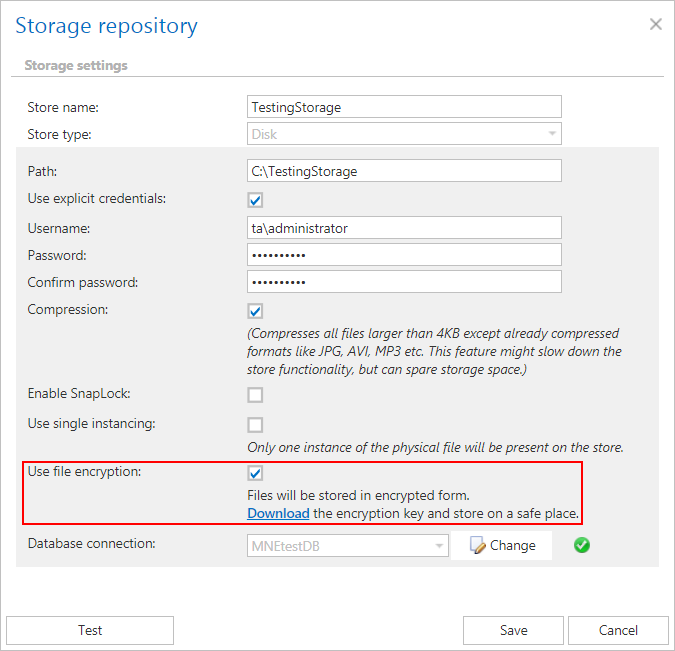 ✓ Monitoring data stored in Elasticsearch: To free contentACCESS system database from the load that monitoring logs can bring, it is now possible to store them directly in Elasticsearch. This will help mostly in cases where the database performance may be poor, for example in cloud scenarios.
✓ Time zone and time formatting: Time zone and time formatting can be specified on system and/or tenant level. These settings will be applied to Central administration and contentWEB.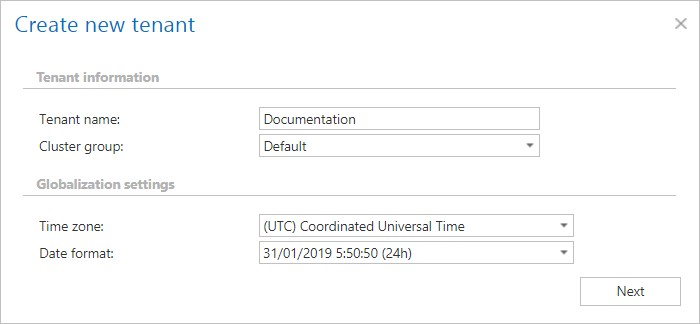 ✓ Index zone auto splitting: To increase the search performance and put less load on the search server, the indexing job was enriched with the ability to split mailboxes into multiple index groups inside one index zone. The number of entities per index group is configurable.

Email archive
✓ Hybrid exchange environment support: If your environment consist of both cloud and on-premise/hosted exchange, have no worries! The newest contentACCESS version supports also hybrid environment configuration. The on-premise to hybrid transition time is fully supported – you can continuously move your mailboxes to the cloud an shut down your on-prem Exchange afterwards. The users can choose if they want to use Windows or O365 authentication to access their data in the archive.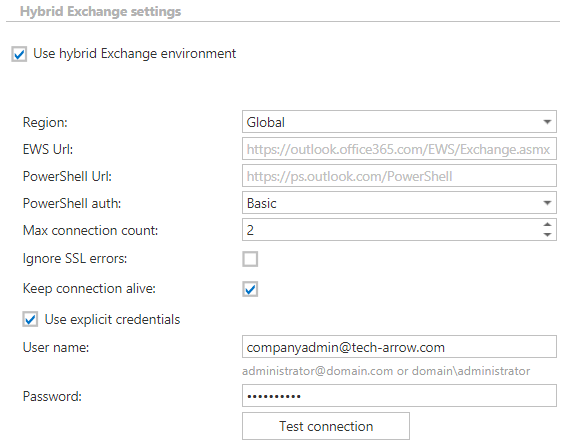 ✓ Journal post processing job: Were you archiving only the journal mailbox, but now you would like to give access to the users to their mails? No worries, the new journal post processing job can do that for you! The job will walk through all emails in the journal archive mailbox and duplicate (missing) emails into the recipient mailboxes that are present in the Address book!
✓ Address book paged loading: Do you have many mailboxes and is the Address book loading slowly for you? Not anymore! With the changes we made in contentACCESS 3.8, the Address book will load less items at once than in previous versions. This will noticeably improve the loading speed and enhance the performance.
✓ Keep inline attachments: If you want to keep inline attachments in email body during the shortcut creation, it is possible to do so by checking the "Keep inline attachments" checkbox (must be using a formatted HTML shortcut template)!
✓ Storing envelope data in store directly: From contentACCESS 3.8 onwards, the envelope data will be stored directly in the store to keep the Email archive database small.
✓ Automatic store and database assignment (SMTP): The new version of contentACCESS is able to automatically assign store and database to newly added mailboxes and prepare the mailboxes for advanced SMTP archiving!

✓ Automatic contentWEB access creation: contentWEB user creation has now become much easier – simply check the "Create contentWEB user" checkbox in Email archive provisioning configuration and the provisioning job will do all the work!

✓ Outlook forms authentication for cloud: With contentACCESS 3.8, it is now possible to use Outlook forms together with link security in a cloud environment.
GDPR
✓ Incremental GDPR Exchange crawling: The GDPR Exchange job was enhanced to find the desired emails more quickly.
✓ Impersonation rights: The GDPR Exchange requires now the user set under the Exchange connections to have impersonation rights for the mailbox(es) that he/she would like to process.
Update from older versions
✓ Update path: Update is supported from contentACCESS version 3.1 and later. Older versions must be first updated to contentACCESS 3.1 and then from version 3.1 to the latest version.
If the update is done from an earlier version than 3.3, then some new features must be configured manually after the update.
One of these features is the Task runner, which requires a resource storage, where the export files will be stored. This storage must be configured in System -> System -> Resource storage settings. This store must be accessible by all contentACCESS nodes inside a cluster, so it is highly recommended to use a network share.
✓ Mail app activation: As a result of redesigning the Mail app activation method in contentACCESS Email Archive, new permissions "Org Marketplace Apps" and "User Options" are needed for the super user in order to work.
✓ Outlook forms: If the update is done from an earlier version than 3.4, then as a result of some internal changes in the email archive shortcut format, the Outlook forms must be updated to the latest version to maintain the correct functionality. For contentACCESS 3.8, Outlook forms must be also republished due to authentication changes.
✓ Remote file archiving: While updating from contentACCESS 3.6, existing remote agent definitions will not work, since some of the database structures have been moved from file system archive database to the tenant database.
✓ SQL server support: The minimum required SQL version was increased from MS SQL 2008 to MS SQL 2012.
✓ Redesigned filtering: The old filtering was converted to the new format. Therefore, we recommend checking all job filtering settings after the update from 3.7 or earlier.
Documentation
✓ Documentation – Please check the updated documentation and manuals.

contentACCESS Manual

contentWEB Manual

officeGATE manual

TECH-ARROW's WinShortcutter user manual