For the list of all release notes click here.
The following list will give a quick overview about the newest improvements that contentACCESS version 3.9 SP2 brings to you:
Common features
✓ Configurable Virtual Drive persistent cache path in the installation package: All changes made during file editing through Virtual Drive or file shortcuts are stored in this folder until they are committed to the archive. Therefore, we recommend setting here a safe folder with plenty of free space (temp folder not recommended).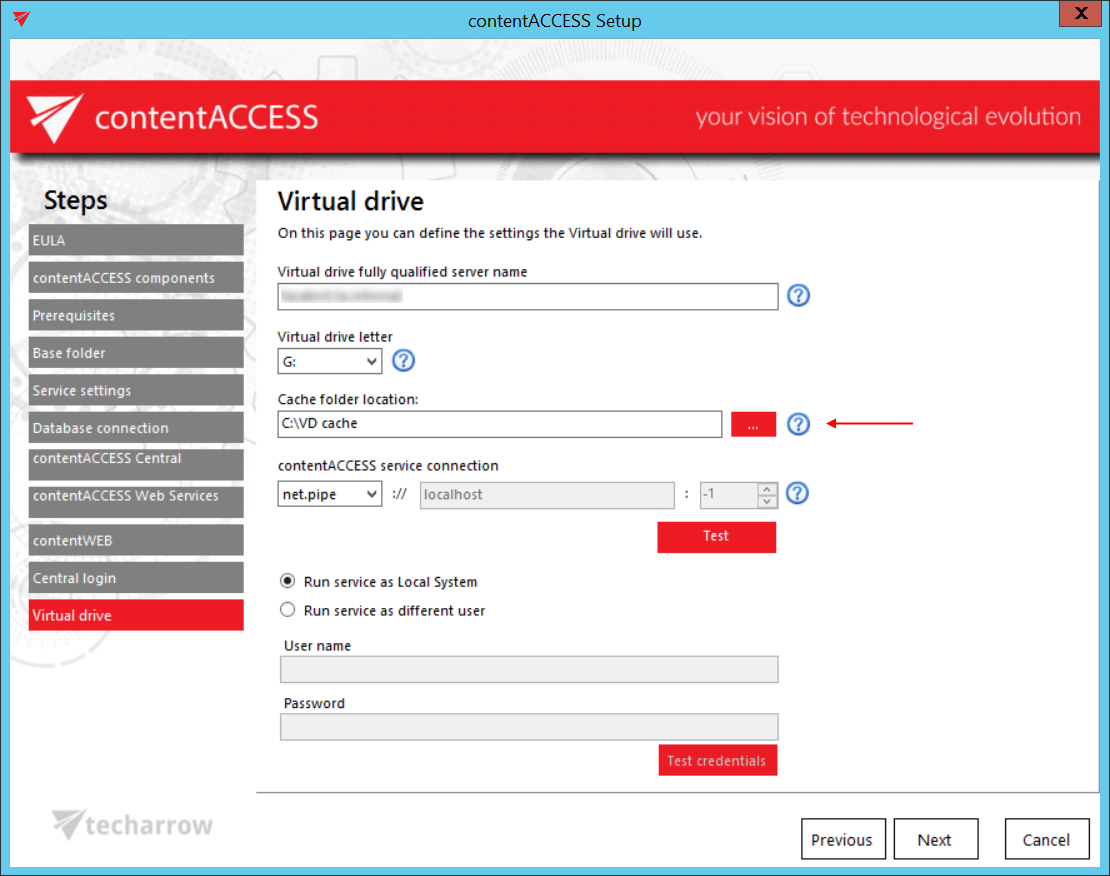 ✓ Deletion of Email archive Address book objects: Do you have unused mailboxes and groups in Address book that you want to remove from the list? With the new context menu option, it is possible to do so by only a few simple clicks! Don't worry, your mailboxes with archived data and subgroups will stay untouched.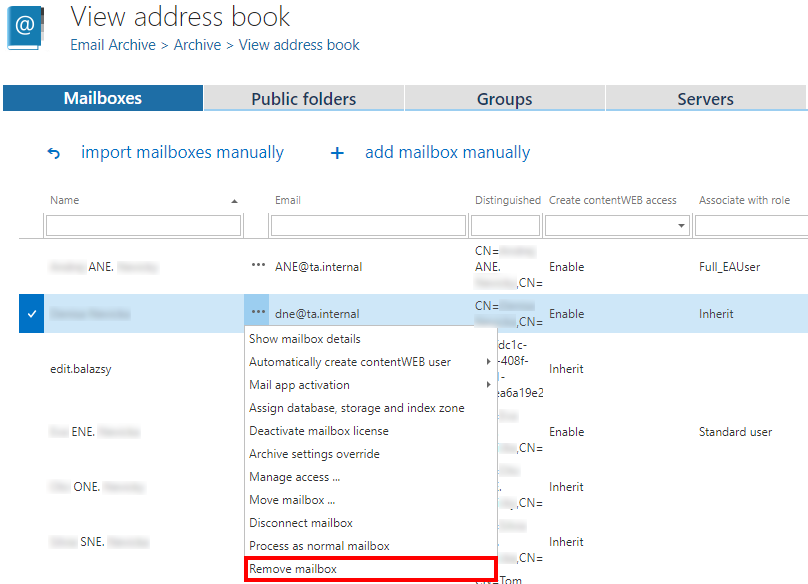 ✓ Windows 2019 support: We are always listening to the needs of our customers and trying to keep implementing new technologies. Therefore, we made contentACCESS archive server compatible with Windows 2019, so more people will be able to use its amazing features and functions!
✓ Performance and stability improvements: We made loads of performance and stability changes that may not be visible but improve the contentACCESS experience significantly!
Update from older versions
✓ Update path: Update is supported from contentACCESS version 3.1 and later. Older versions must be first updated to contentACCESS 3.1 and then from version 3.1 to the latest version.
If the update is done from an earlier version than 3.3, then some new features must be configured manually after the update.
One of these features is the Task runner, which requires a resource storage, where the export files will be stored. This storage must be configured in System -> System -> Resource storage settings. This store must be accessible by all contentACCESS nodes inside a cluster, so it is highly recommended to use a network share.
✓ Mail app activation: As a result of redesigning the Mail app activation method in contentACCESS Email Archive, new permissions "Org Marketplace Apps" and "User Options" are needed for the super user in order to work.
✓ Outlook forms: If the update is done from an earlier version than 3.4, then as a result of some internal changes in the email archive shortcut format, the Outlook forms must be updated to the latest version to maintain the correct functionality. For contentACCESS 3.8, Outlook forms must be also republished due to authentication changes.
✓ Remote file archiving: While updating from contentACCESS 3.6, existing remote agent definitions will not work, since some of the database structures have been moved from file system archive database to the tenant database.
✓ SQL server support: The minimum required SQL version was increased from MS SQL 2008 to MS SQL 2012.
✓ Redesigned filtering: The old filtering was converted to the new format. Therefore, we recommend checking all job filtering settings after the update from 3.7 or earlier.
✓ .NET Framework support: The minimum required .NET Framework version was increased in contentACCESS 3.7 from .NET 4.5 to .NET 4.5.2.
Documentation
✓ Documentation – Please check the updated documentation and manuals.

contentACCESS Manual

contentWEB Manual

officeGATE manual

TECH-ARROW's WinShortcutter user manual