For the list of all release notes click here.
The following list will give a quick overview about the newest improvements that contentACCESS version 4.0 brings to you:
O365 modern authentication for email archive
✓ The modern world requires higher security and more control during data access. contentACCESS now fully supports the new way of O365 authentication and authorization. The modern authentication is supported by both EWS and PowerShell communication, making sure that contentACCESS is ready for the moment when O365 disables the legacy authentication protocols.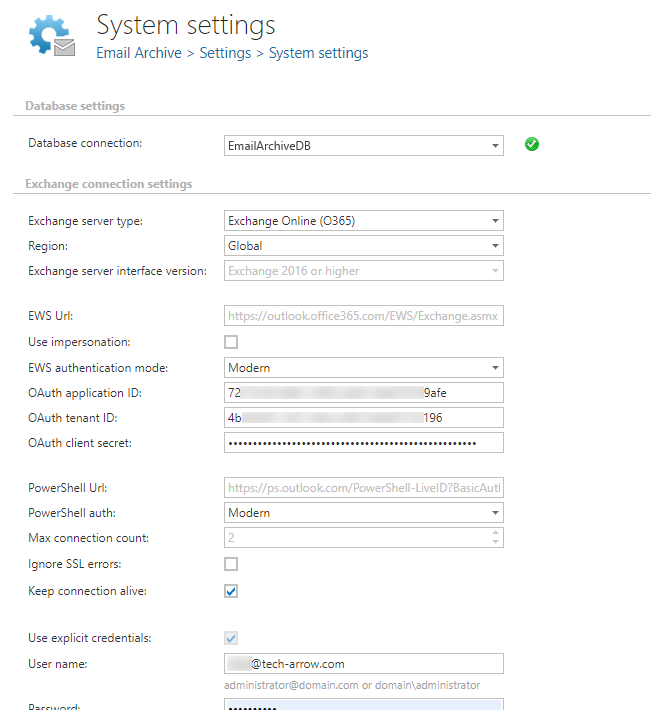 Teams archiving
✓ The new teams archiving module allows keeping your Teams data safe and improve your productivity. Each country has its own regulation for how long the data must be stored. contentACCESS Teams Archive makes sure that all relevant data and change history will be kept in safe place until the retention expires.
Next to the security aspect, the Teams archiving improves the productivity. It has rich search capabilities to find the relevant information by date, person, operation, full-text content and much more. It gives access to all Teams data from web, Outlook, mobile and even from the Microsoft Teams client. It was never so easy to access, find and share your data!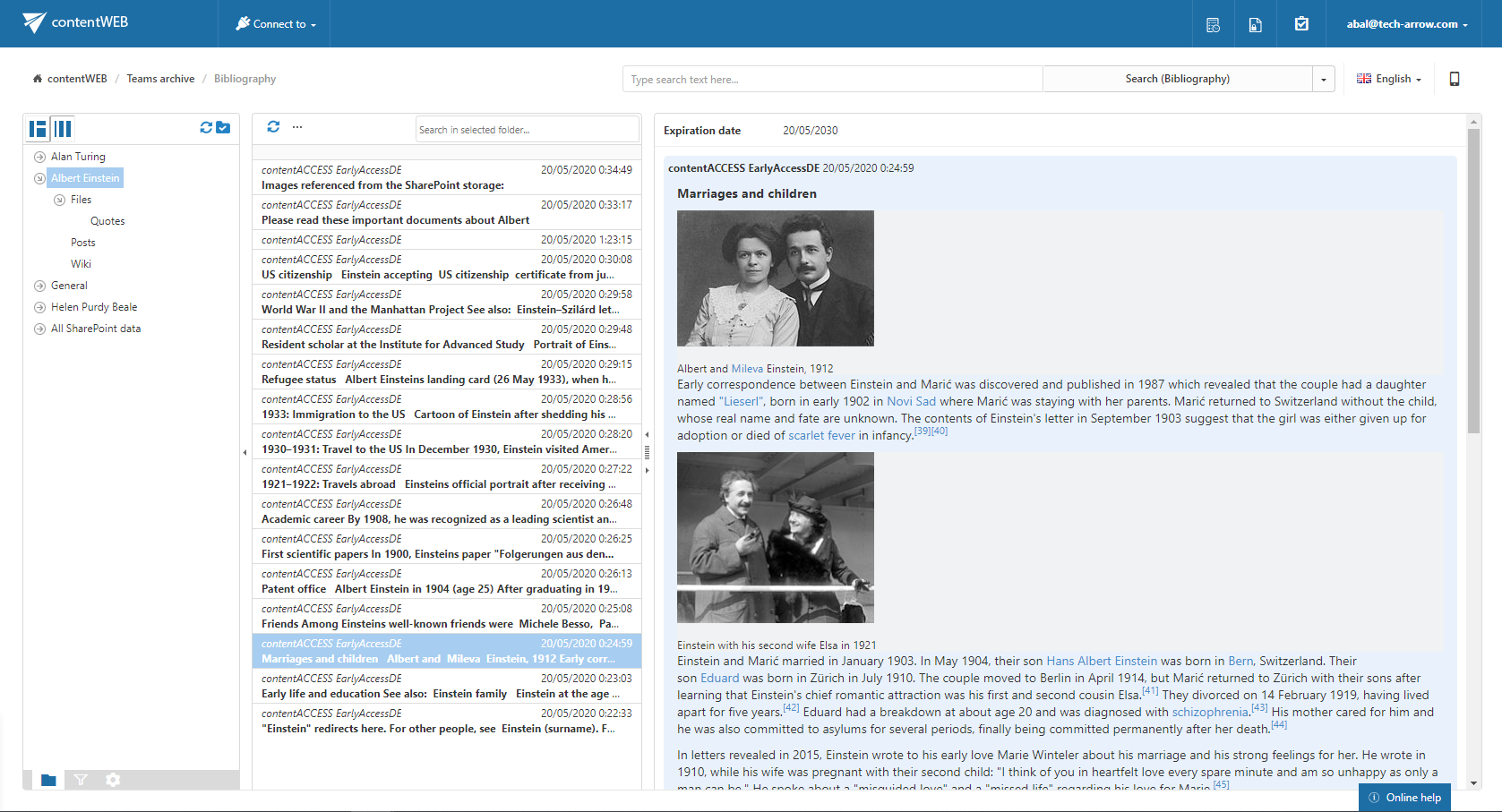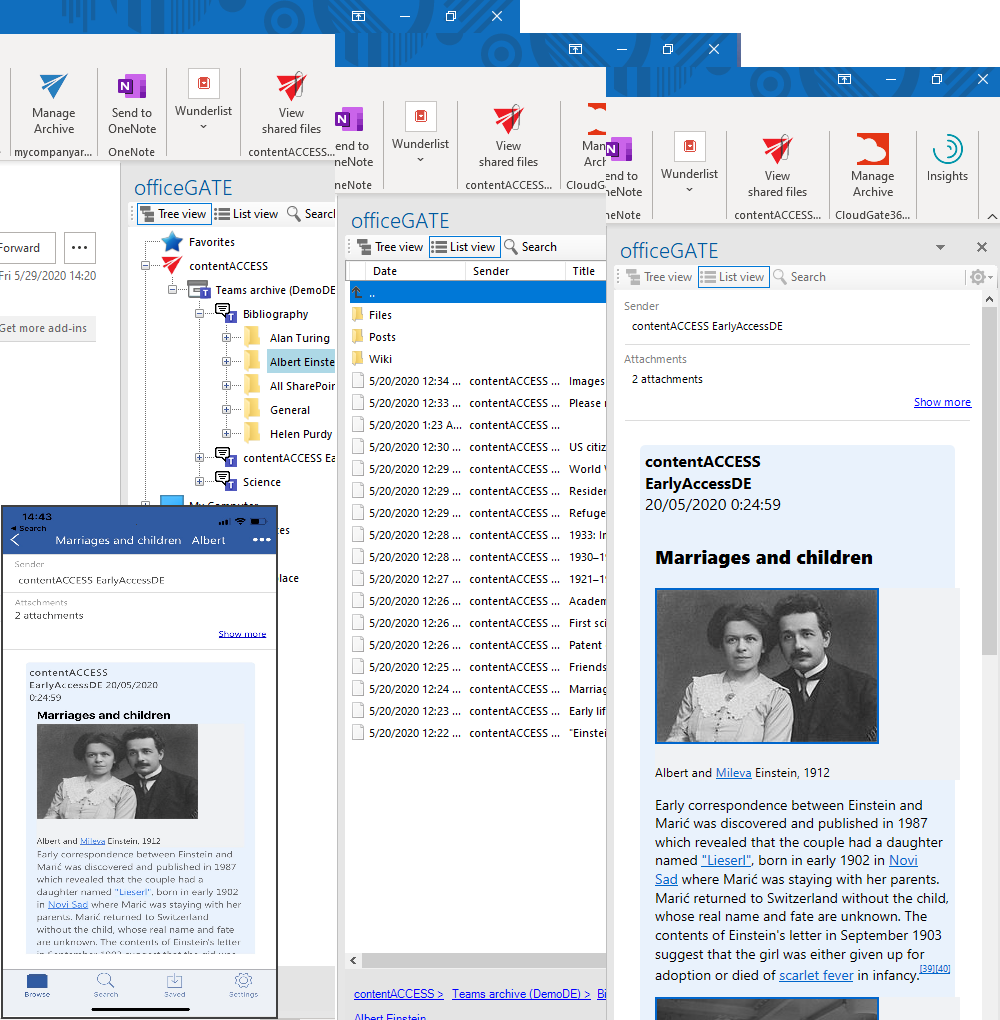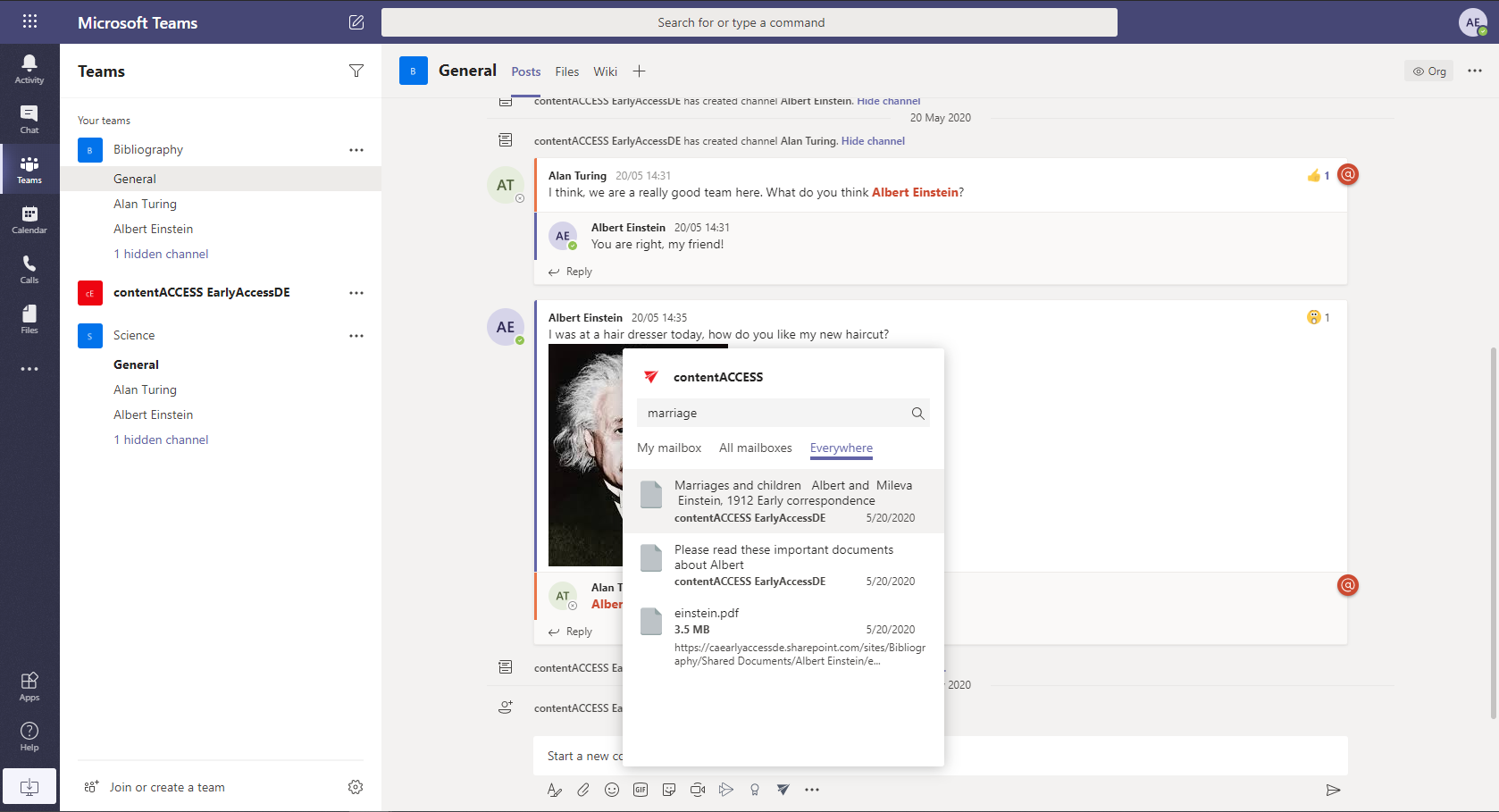 Update from older versions
✓ Update path: Update is supported from contentACCESS version 3.1 and later. Older versions must be first updated to contentACCESS 3.1 and then from version 3.1 to the latest version.
If the update is done from an earlier version than 3.3, then some new features must be configured manually after the update.
One of these features is the Task runner, which requires a resource storage, where the export files will be stored. This storage must be configured in System -> System -> Resource storage settings. This store must be accessible by all contentACCESS nodes inside a cluster, so it is highly recommended to use a network share.
✓ Mail app activation: As a result of redesigning the Mail app activation method in contentACCESS Email Archive, new permissions "Org Marketplace Apps" and "User Options" are needed for the super user in order to work.
✓ Outlook forms: If the update is done from an earlier version than 3.4, then as a result of some internal changes in the email archive shortcut format, the Outlook forms must be updated to the latest version to maintain the correct functionality. For contentACCESS 3.8, Outlook forms must be also republished due to authentication changes.
✓ Remote file archiving: While updating from contentACCESS 3.6, existing remote agent definitions will not work, since some of the database structures have been moved from file system archive database to the tenant database.
✓ SQL server support: The minimum required SQL version was increased from MS SQL 2008 to MS SQL 2012.
✓ Redesigned filtering: The old filtering was converted to the new format. Therefore, we recommend checking all job filtering settings after the update from 3.7 or earlier.
✓ .NET Framework support: The minimum required .NET Framework version was increased in contentACCESS 3.7 from .NET 4.5 to .NET 4.5.2.
Documentation
✓ Documentation – Please check the updated documentation and manuals.

contentACCESS Manual

contentWEB Manual

officeGATE manual

TECH-ARROW's WinShortcutter user manual