For the list of all release notes click here.
The following list will give a quick overview about the newest improvements that contentACCESS version 4.2 brings to you:
Teams private chat archiving
✓ Were you at any point afraid that because of malware or any technical issues, you may lose your important work communication in MS Teams? Worry no more! We have implemented the possibility to archive also Teams chat messages. After an easy and quick configuration, your messages will be safe and sound. You will be also able to find and export your communication in a more advanced way.
Hit highlighting
✓ Search experience was already good, but we added something extra to make it even better – administrator can now enable hit highlighting. By doing so, located words will be highlighted for you to easily find them in a longer text or metadata.

Search suggestions
✓ Hard to remember the name of the sender name or the name of a file you are looking for? Are the first two searches just about finding the correct keywords? Ask you administrator to enable search suggestions. This feature will suggest contacts and words to search for based on the accessible archived items.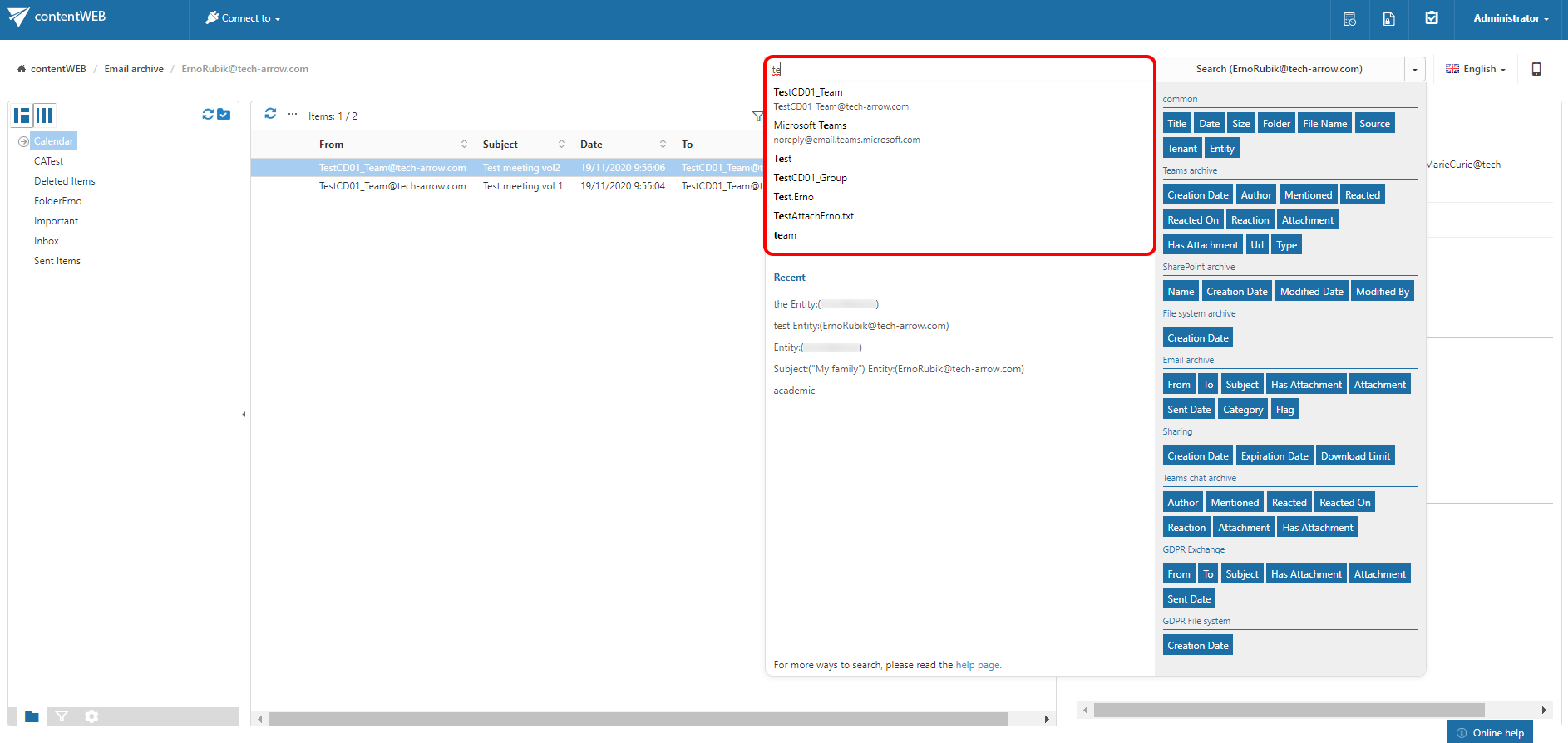 Mail app in shared mailboxes
✓ With the latest version, it is now possible to manually archive and restore emails by using Mail app also in shared mailboxes. This feature requires a specific version of Microsoft Exchange Server and Microsoft Outlook on the client side.
SMTP server management from Central administration
✓ Better overview and management? The statistics of the selected SMTP server can be now viewed directly in Central administration.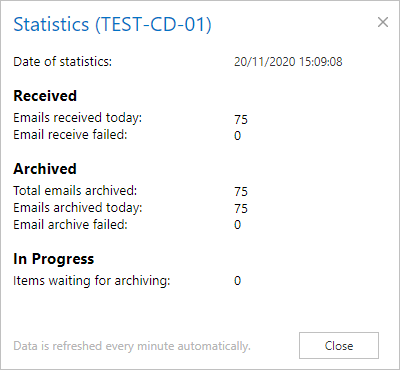 ✓ Better security? Administrator can now block not only domains, but also IP addresses, range of IP addresses or domains.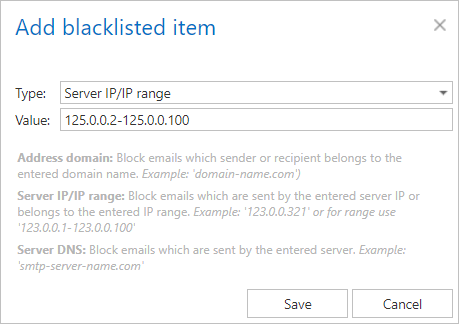 Update from older versions
✓ Update path: Update is supported from contentACCESS version 3.1 and later. Older versions must be first updated to contentACCESS 3.1 and then from version 3.1 to the latest version.
If the update is done from an earlier version than 3.3, then some new features must be configured manually after the update.
One of these features is the Task runner, which requires a resource storage, where the export files will be stored. This storage must be configured in System -> System -> Resource storage settings. This store must be accessible by all contentACCESS nodes inside a cluster, so it is highly recommended to use a network share.
✓ Mail app activation: As a result of redesigning the Mail app activation method in contentACCESS Email Archive, new permissions "Org Marketplace Apps" and "User Options" are needed for the super user in order to work.
✓ Outlook forms: If the update is done from an earlier version than 3.4, then as a result of some internal changes in the email archive shortcut format, the Outlook forms must be updated to the latest version to maintain the correct functionality. For contentACCESS 3.8, Outlook forms must be also republished due to authentication changes.
✓ Remote file archiving: While updating from contentACCESS 3.6, existing remote agent definitions will not work, since some of the database structures have been moved from file system archive database to the tenant database.
✓ SQL server support: The minimum required SQL version was increased from MS SQL 2008 to MS SQL 2012.
✓ Redesigned filtering: The old filtering was converted to the new format. Therefore, we recommend checking all job filtering settings after the update from 3.7 or earlier.
✓ .NET Framework support: The minimum required .NET Framework version was increased in contentACCESS 3.7 from .NET 4.5 to .NET 4.5.2.
Documentation
✓ Documentation – Please check the updated documentation and manuals.

contentACCESS Manual

contentWEB Manual

officeGATE manual

TECH-ARROW's WinShortcutter user manual