For the list of all release notes click here.
The following list will give a quick overview about the newest improvements that contentACCESS version 5.0 brings to you:
Sharing from the archive
We believe that contentACCESS is much more than just an archiving software, which should store and secure your data for a configured period of time. We already have a very good sharing module, but it has been designed mainly to share external files with others. The sharing is managing the access and retention of the files. It is also providing full audit log for user downloads.
But a question was coming up – could we add something more? Could we implement the sharing process for archived items, too? Yes, we could, and we did! The sharing feature was extended and moved to a framework level. This change will allow using the same features for all data that is managed by the archive.
The sharing was never so easy and secure! The new sharing feature also recognizes shortcuts, so you do not need to worry about if sharing recipients will be able to open the shared data – they will!

✓ SharePoint proxy
By using the SharePoint proxy, it is possible to share live SharePoint items. All extra features provided by contentACCESS Sharing are applied, while the files stay in SharePoint. During the sharing, only the document reference of the SharePoint and/or OneDrive item is shared, the item content is not duplicated/copied, which speeds up the whole process.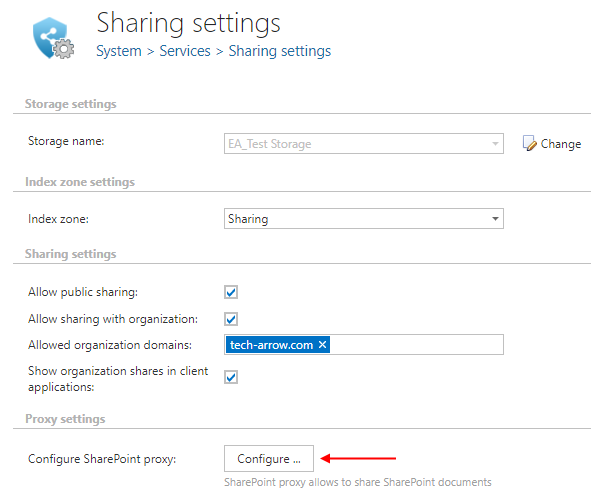 ✓ Retention managed by the system
No need to remember to block sharing after a specific time or to think about what was shared with who. Just select the correct retention and access settings during the sharing process and contentACCESS sets everything else for you!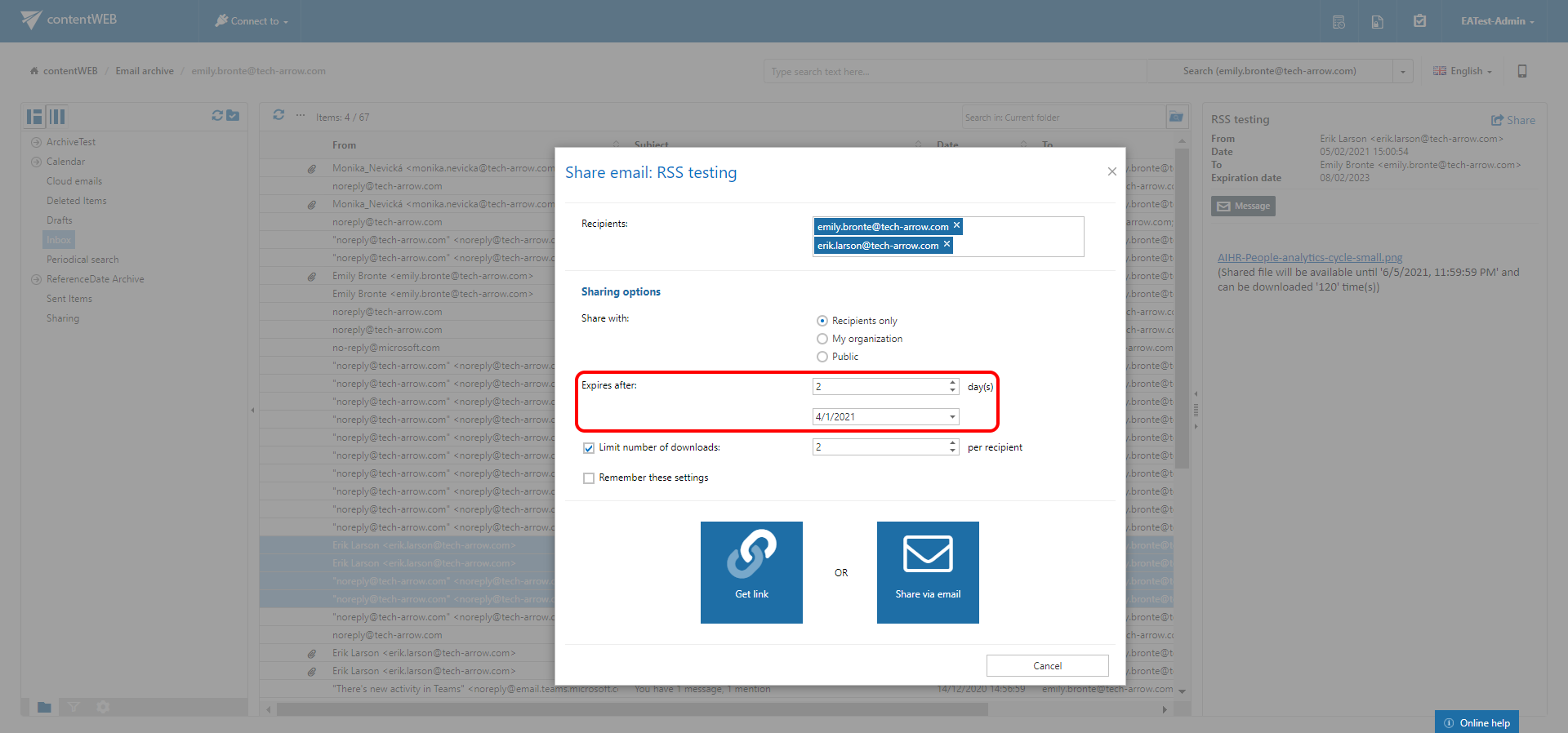 ✓ Share and send
No need to send big attachments anymore – share the file in a secure way with the desired recipients and simply send a mail with link pointing to the files shared via contentACCESS!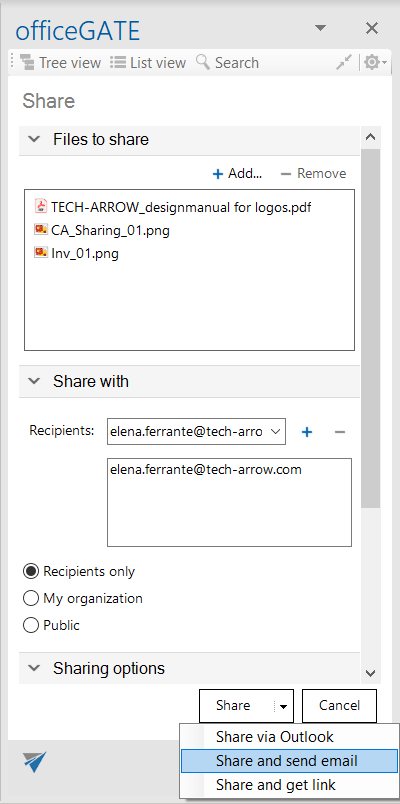 Every item download is also audited, so you will have a nice overview about who downloaded what item.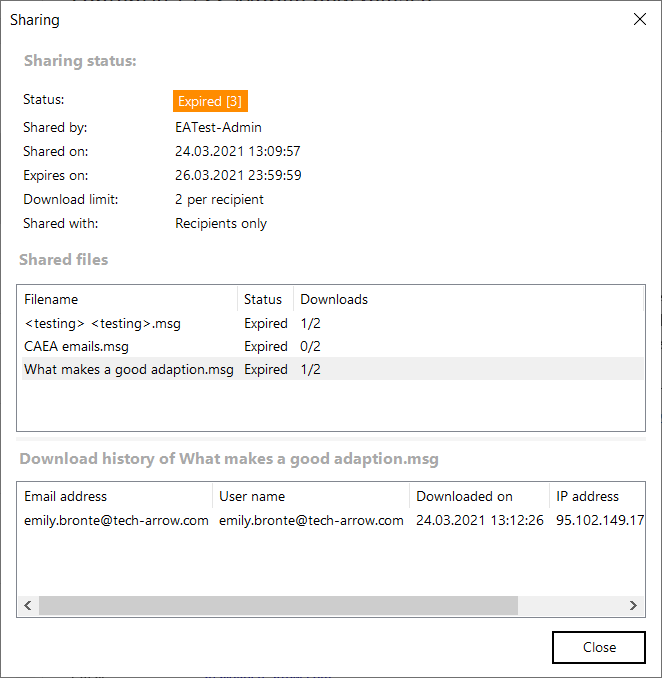 ✓ Get a sharing link
Don't want to send an email? Simply copy the sharing link and send it via Messenger, Hangouts, Skype, MS Teams or any other way you want!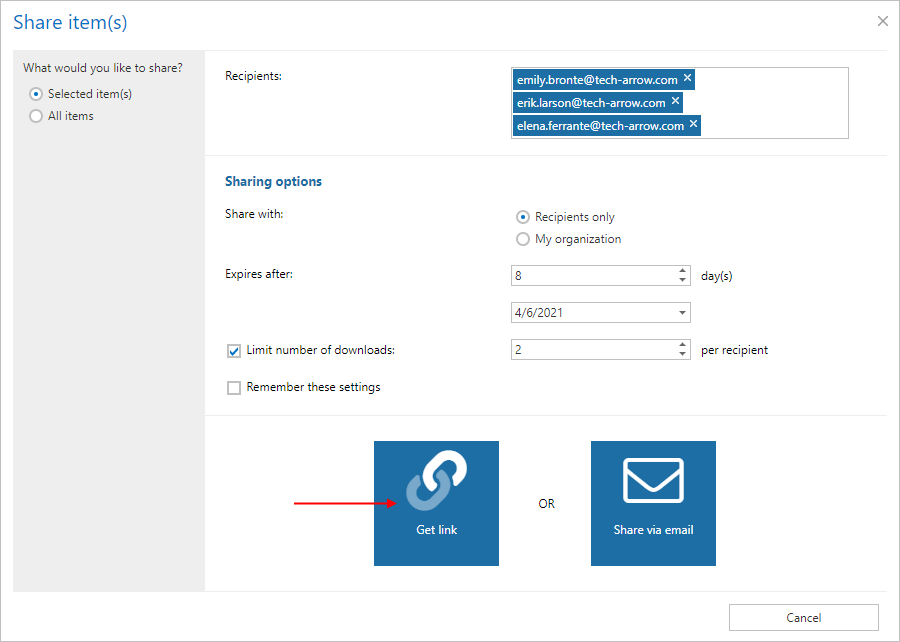 ✓ Organization shares
Are you sharing files with multiple people from your organization? You do not exactly know, who from the organization will get the file? No worries, just select "My organization" as the audience, and contentACCESS will make sure that everyone from your organization will be able to access the item, but nobody outside of it.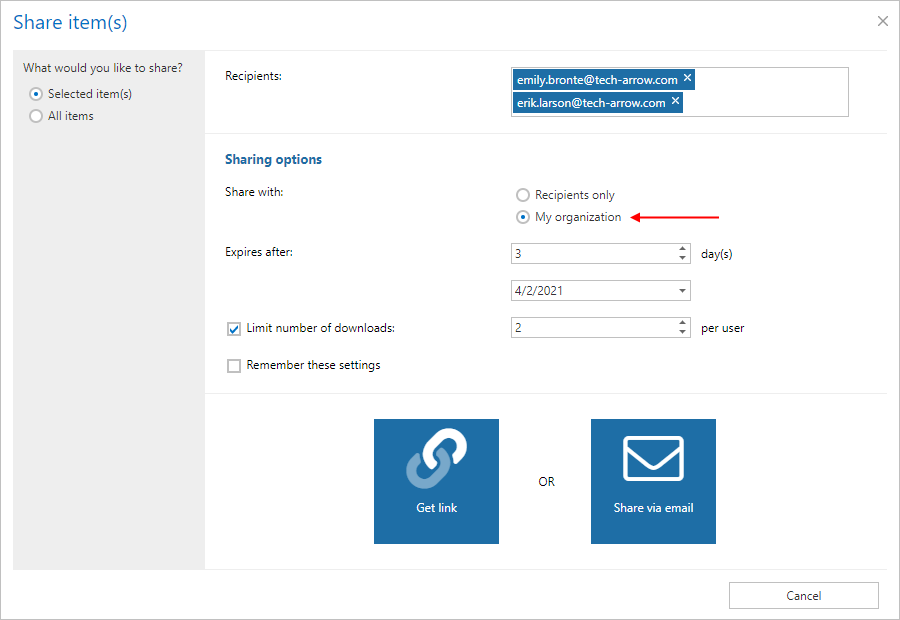 ✓ Client integration
Sharing from archive is now integrated in contentWEB, Share app, Teams app and officeGATE too!
contentACCESS
✓ S/MIME support
Do you want to give your emails some extra security level, but are afraid if contentACCESS is able to archive them? The new contentACCESS version gives you also the possibility to archive S/MIME emails. The archived S/MIME messages will be displayed with all their attachments in all client applications (contentWEB, officeGATE, Mail app, contentACCESS Mobile).

✓ Tenant limits renamed and extended
We've received some complains, that the originally used name Tenant limitations is not the best name. We are listening to your requests and have therefore renamed this option to Tenant license. We hope this new term will eliminate any confusions.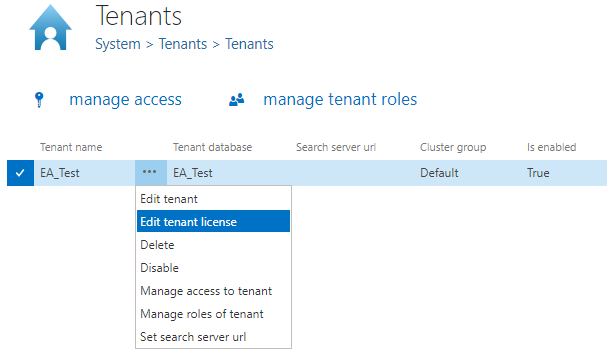 ✓ SharePoint online AAD group permissions support
The new version of SharePoint archive supports SharePoint permissions that are granted through AAD (Azure Active Directory) groups. This is now the most common way that SharePoint Online is managing the user access to SharePoint sites.
✓ Advanced filtering in File Archive restore job
In this contentACCESS version, the advances filtering section was added to the configuration of File system Restore jobs.
✓ Last access date filter in File archive
File archive job was extended by Last Access Date condition, which allows the administrator to archive or shortcut only the files that were not opened by anyone for a longer time. This will bring better usability, as the frequently used files will physically stay in the file system.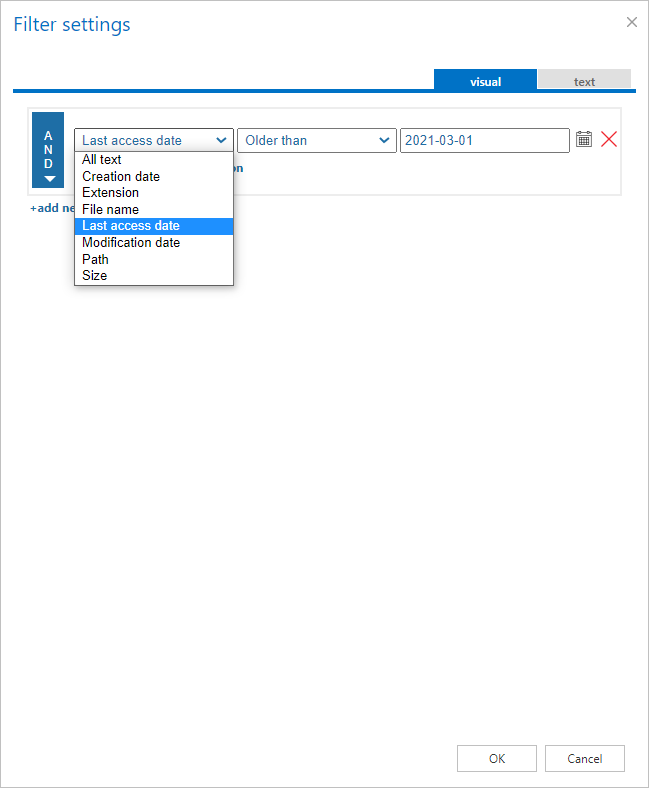 ✓ Optimized search execution
Everyone wants to find relevant items as quick as possible. We listened to your requests and optimized the search execution, making it faster and easier to navigate in.
✓ Optimized mobile browsing for email archive
The Email archive browsing was not the fastest ever in the mobile application. We know… In this version of contentACCESS, we have put a lot of effort to make it really fast. Just try it now!
✓ Legacy MAM post migration support
Have you migrated from Metalogix Archive to contentACCESS, struggling with old non-functional Metalogix shortcuts that were stored in PSTs, external systems, or local disks of the users? Do not worry, by using contentGATE's migration database, contentACCESS allows, so you will be able to retrieve such shortcuts on-demand.
✓ Progress bar in Central Administration during the internal system update
You never now when the internal system update will be finished after a contentACCESS update? This version of contentACCESS is displaying a progress bar in the Central Admin header while the internal system update is running. This will avoid confusions and will give you a direct answer for the question "When will the update be done?".
✓ Performance and stability fixes
Improvements were made to make the system faster and more stable, so your contentACCESS experience could be better than it has ever been before.
Update from older versions
✓ .NET Framework support: The minimum required .NET version was increased from 4.5.2 to 4.8, for all applications.
✓ Update path: Update is supported from contentACCESS version 3.1 and later. Older versions must be first updated to contentACCESS 3.1 and then from version 3.1 to the latest version.
If the update is done from an earlier version than 3.3, then some new features must be configured manually after the update.
One of these features is the Task runner, which requires a resource storage, where the export files will be stored. This storage must be configured in System -> System -> Resource storage settings. This store must be accessible by all contentACCESS nodes inside a cluster, so it is highly recommended to use a network share.
✓ Mail app activation: As a result of redesigning the Mail app activation method in contentACCESS Email Archive, new permissions "Org Marketplace Apps" and "User Options" are needed for the super user in order to work.
✓ Outlook forms: If the update is done from an earlier version than 3.4, then as a result of some internal changes in the email archive shortcut format, the Outlook forms must be updated to the latest version to maintain the correct functionality. For contentACCESS 3.8, Outlook forms must be also republished due to authentication changes.
✓ Remote file archiving: While updating from contentACCESS 3.6, existing remote agent definitions will not work, since some of the database structures have been moved from file system archive database to the tenant database.
✓ SQL server support: The minimum required SQL version was increased from MS SQL 2008 to MS SQL 2012.
✓ Redesigned filtering: The old filtering was converted to the new format. Therefore, we recommend checking all job filtering settings after the update from 3.7 or earlier.
Documentation
✓ Documentation – Please check the updated documentation and manuals.

contentACCESS Manual

contentWEB Manual

officeGATE manual

TECH-ARROW's WinShortcutter user manual