officeGATE version 4.1 – details
For the list of all release notes click here.
The following list will give a quick overview about the newest improvements that officeGATE version 4.1 brings to you:
✓ SharePoint modern authentication
A new authentication option has been added – Microsoft online authentication. By selecting this option, you will be authenticated using the Modern authentication, which supports all security features of Microsoft authentication, like multi-factor authentication.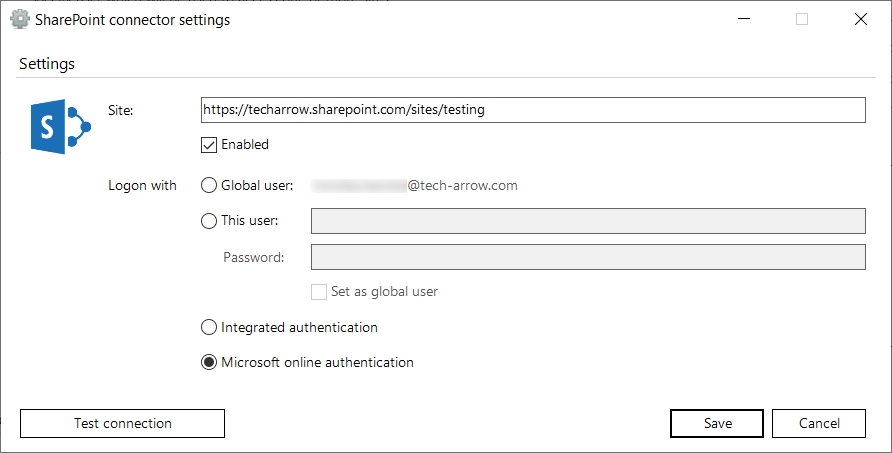 ✓ Updated time selector
When managing SharePoint items where it is possible to specify time, you can now pick the time from the dropdown list. Times are listed by 30 minutes and you can also specify custom time (e.g. 10:37 AM). When creating a new item, the date and time field are using the current values, but the time is rounded up to the next 30 minutes.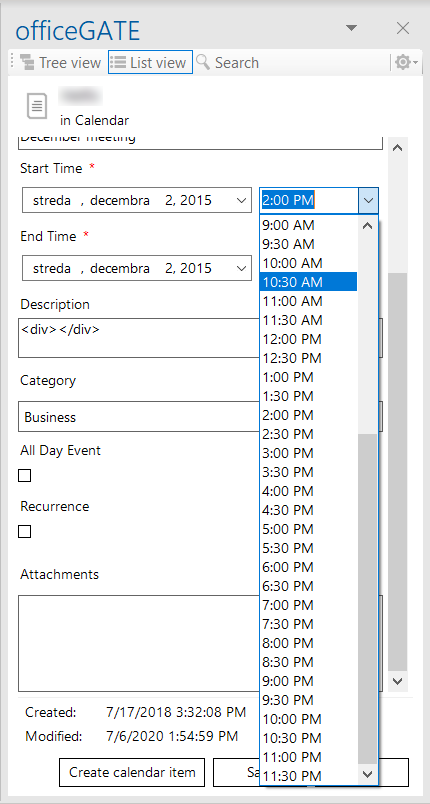 ✓ Updated OneDrive provider
OneDrive provider code has been updated to use the latest version of the Microsoft Graph API, thanks to which it is working super-fast now.
✓ OneDrive provider sharing link
The possibility to copy OneDrive link to share an item has been added to the context menu options. The generated sharing link is the same as what is generated by the official OneDrive client.
Update from older versions
✓ Update path: Update from older versions of officeGATE is supported.
✓ .NET Framework support: The minimum required .NET Framework version was increased for officeGATE 4.1 from .NET 4.5 to .NET 4.8.