officeGATE version 5.0 – details
For the list of all release notes click here.
The following list will give a quick overview about the newest improvements that officeGATE version 5.0 brings to you:
✓ Share from archive
Don't send big attachments anymore – simply select the desired items and click on the Share option. This will create a sharing link pointing to the items, save you a lot of time, space and even make the process much more secure. Or just simply Drag&Drop an archived or shortcutted item from your mailbox. contentACCESS sharing will recognize it and share the existing email from the archive directly.
Would be good to have this functionality for file archive shortcuts (lnk file)? No worries, we have it already! Just drag&drop a file archive shortcut into the sharing and contentACCESS will recognize it!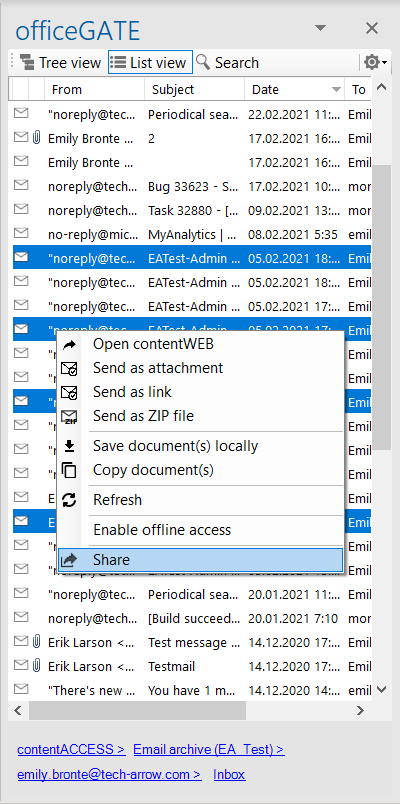 ✓ SharePoint proxy integration for SharePoint and OneDrive for Business
When sharing live SharePoint items or items from OneDrive, if SharePoint proxy is configured, only the document reference will be shared. The shared item itself is not duplicated into contentACCESS, which makes the process much faster. contentACCESS will provide you with all the features of the standard sharing. This includes auditing, retention control and much more!
✓ Drag&Drop
Drag&Drop process is now much smoother, mainly when dragging bigger files. A progress bar is also shown, which displays how much of the process is still left. The progress can also be canceled anytime.
✓ Logged on user for contentACCESS
A section was added to the contentACCESS provider settings, where you will from now on be able to see the currently logged on user.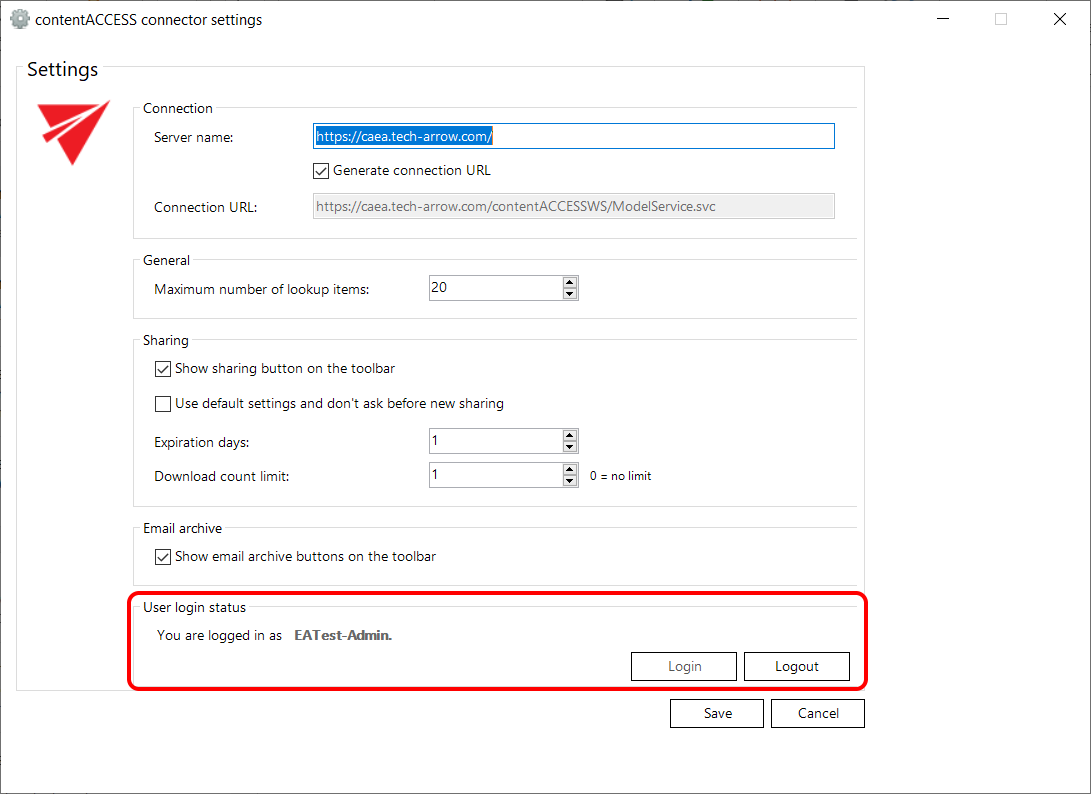 ✓ Office365 Hub site support
Hub sites are nice and modern features of SharePoint Online for better sites structure organization inside the company. officeGATE now supports it! You will be able to connect to a hubsite directly from officeGATE and browse/search the attached sites of it.
✓ Performance and stability fixes
Improvements were made to make the system faster and more stable, so your officeGATE experience could be better than it has ever been before.
Update from older versions
✓ Update path: Update from older versions of officeGATE is supported.
✓ .NET Framework support: The minimum required .NET Framework version was increased for officeGATE 4.1 from .NET 4.5 to .NET 4.8.