PST file is a type of a personal folder which stores your e-mails, contacts, calendar events and other elements. These files are commonly used for e-mail archiving purposes of your Exchange mailbox.
PST files are with us from the very beginning of MS Outlook e-mail client. They have done a great job by protecting and preserving our communication over the past years. But the global growth of e-mail communication and higher security requirements set by governments and organizations worldwide, have changed the game and PST files are no longer the ideal solution for your business.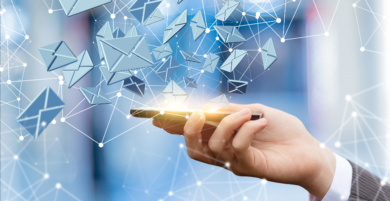 PST format is unreliable and prone to corruption
PST files were good enough in times when users created less e-mail counts and their storage was calculated in megabytes. But PST files are not designed to store multiple gigabytes of nowadays data. In these cases, they can increase the possibility of Outlook performance issues, start-up problems, or they can get even corrupted. After PST corruption, your chances of a successful recovery are extremely low. To prevent possible corruption and Outlook performance or indexing issues, it is highly recommended to set up a 1 GB storage limit for one single PST file. But this can lead to the creation of hundreds of PSTs.
e-Discovery and compliance difficulties
PST files are often stored on individual user end-stations. These users can run into real difficulties searching for a specific information or an e-mail. A company employing hundreds or thousands of employees, storing their whole historical e-mail communication only in PST files, is already in a troubling situation. PST files are regulatory not enough in the terms of e-discovery and compliance. Imagine one simple legal hold request or a request of a personal data deletion of your former employee based on the EUs GDPR. If you need to identify the relevant information related to this specific case, there is no real efficient method to search across your PSTs. That is the main reason why to decide for a centralized reliable and flexible archiving solution.
PST files are not compliant with regulations nor directives
As a matter of fact, the archiving of your data in PST files brings your organization to a point, at which you will never be compliant with any regulations and directives nor GDPR. PST files are too easy to manipulate and cannot secure the integrity of your communication.
And what about the PST file management? There is no way how to manage retention policies of your e-mails in PST files. Your users can intentionally or by a mistake delete e-mails in PST files. If those emails are a subject to certain retention periods, this can cause many legal issues. Almost none of the PST owners is using encryption protocols or even a simple password, so each person with MS Outlook is allowed to copy these PST files to his own computer and open them.
The best solution to manage your mailboxes and email archives is our contentACCESS archiving platform
You do not need to create PST files anymore. Everything is working automatically in the background in a convenient way. Thanks to our Outlook certified integration, every authorized user can access his e-mail archive within his Outlook client, no matter whether it is OWA or standard Outlook desktop app.
contentACCESS archive provides a lot of advantages:
• Automatic indexing of e-mails, attachments, documents, files,
• Single-instancing, versioning, compression,
• Read-only user access,
• Secure sharing of archived content with manageable options,
• Advanced full-text search across all data sources,
• PST, ZIP export from the archive,
• … and others.
User clients and the accessibility of archived content:
• Outlook plug-in, add-in, (officeGATE)
• MS Teams add-in,
• Web client, (contentWEB)
• contentACCESS Mobile app (Android, IOS support).
Our contentACCESS archive helps you with automatic ingestion of PST files into email archives. All archived emails in contentACCESS are automatically indexed, secure, you can search across the whole archive content and permit access to all your desired user. Security, access, and recovery if needed, are the key words. But emails are not the only source contentACCESS can handle. If you like to archive your MS Teams content, OneDrive, SharePoint, or files, you will have the same advantages for all of them. contentACCESS is a comprehensive platform that ensures properly stored data, accessibility and protection against ransomware and other threats.
More info: Common Reasons for PST files Corruption
Find out more about our solution