Building on their previous successes and continuing from strength to strength, Microsoft Teams broadens horizons in the business communications world. Roger's Business, a Canadian carrier, has become the first partner to implement Teams Phone Mobile, continuing to demonstrate Microsoft's driving focus on hybrid, remote and mobile work. This change promises to bring Teams from the simple office communications and chat tool and break it into other use cases.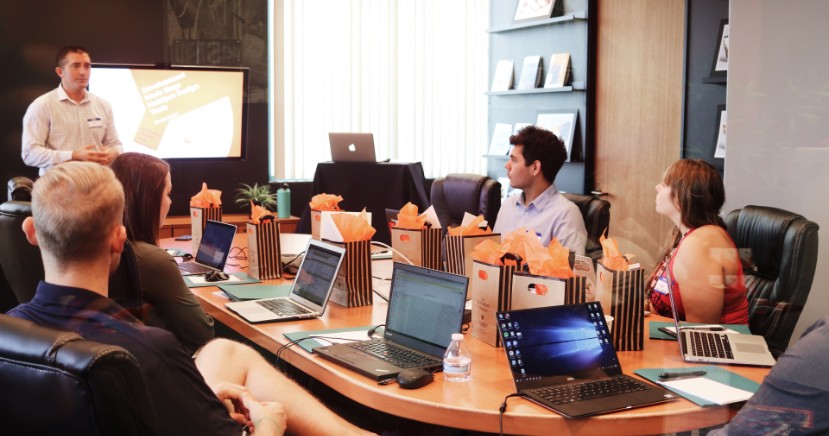 This change comes into effect among a host of other alterations as Teams continues to expand their inventory, taking advantage on the increasing shift towards home office, hybrid work, and working while on the move. With these new features, however, comes a host of challenges.
New updates and features coming to Microsoft Teams
Unfurling and embedding of links is also being added to Teams to boost productivity; with intelligent reading of internet links, Teams can now be set to automatically show an unrolled preview of the webpage in question; Microsoft claims this will aid in productivity, allowing users immediate insight into the link being posted.
In addition, with the advent of Microsoft Mesh, Teams is entering the growing topic of conversation around the Metaverse. For companies that have shifted to remote work over the course of the pandemic, the presence of Mesh gave them the opportunity for a more personal feeling, enabling both socialization and better onboarding experiences for new employees.
"We started to call it the Nth Floor, this magical, mythical campus that could only be found in virtual reality," said Jason Warnke, senior managing director and global digital experiences lead for Accenture. Their company, which hires more than 1000 new employees each year, lit upon the possibilities offered by Mesh early on. In particular, they found the Teams metaverse option allowed new hires to personally connect with the Accenture culture, plant the seeds of professional relationships and set them up for success starting from their first projects.
With new opportunities, Microsoft Teams also opens new avenues of risk
At the same time as Teams opens new possibilities with their added features, threats specifically tailored to Teams continue to propagate. CyberSecurityIntelligence discusses one such in their blog – so called "GIFShell" attacks that allow threat actors to abuse Microsoft Teams for phishing and covertly executing commands to steal data using image files in GIF format via a hidden Python script.
At the time of this article, Microsoft has not yet released a fix for the issue since it exploits existing features of the Teams platform – as such, patching the vulnerabilities is going to take time. The GIFShell attack also depends on an already-compromised computer to initiate, making it less critical than other potential threats.
However, the rise of GIFShell brings home the point that as Microsoft Teams becomes a greater part of the business communication world and continues to grow through new features, hostile actors and cybersecurity threats will naturally reorient to target it. It is increasingly critical to ensure that your chat is afforded the same protection as more traditional communication channels.
Archive, backup and protect your communication streams with contentACCESS
One of the key layers of protection for any business is placing critical data within an archive or backup. The ability to keep your communication isolated from the live system, preserved against both accidental alterations and external or internal threats, is crucial to ensuring business continuity.
Our contentACCESS solution provides a comprehensive solution to archiving your Microsoft Teams chats. Ensure your business communications remain safe and intact as well as compliant with legal retention requirements – as well as remaining accessible for your employees to reference, thanks to contentACCESS' straightforward democratized access and full-text search options.
Is your company prepared to futureproof your communication channel security? Contact our company and our team of specialists for a free consultation where we can go over how your business can best leverage our company's years of experience and expertise.
Take the best steps to protect your data – with TECH-ARROW.
Archive all your O365 data with contentACCESS