Microsoft 365 has, since launch, rapidly become the go-to solution for enterprises. Microsoft's flagship B2B offer combines Exchange Online, Microsoft Teams, SharePoint Online and the standard Office suite. With this interconnected set of programs, companies are offered all the software they need for day-to-day operations. Microsoft offers their Microsoft 365 package in a number of different plans to ensure that their product line remains accessible to businesses no matter their size and specific needs.
Thanks to the utility of this offer, Microsoft 365 has secured their position on the market and become a standard business choice. However, the recent price hikes described for example in Petri IT Knowledgebase's article are slowly leading people to do the math once more regarding their investment and above all else ask themselves the question of what hidden cost usage of Microsoft 365 really entails.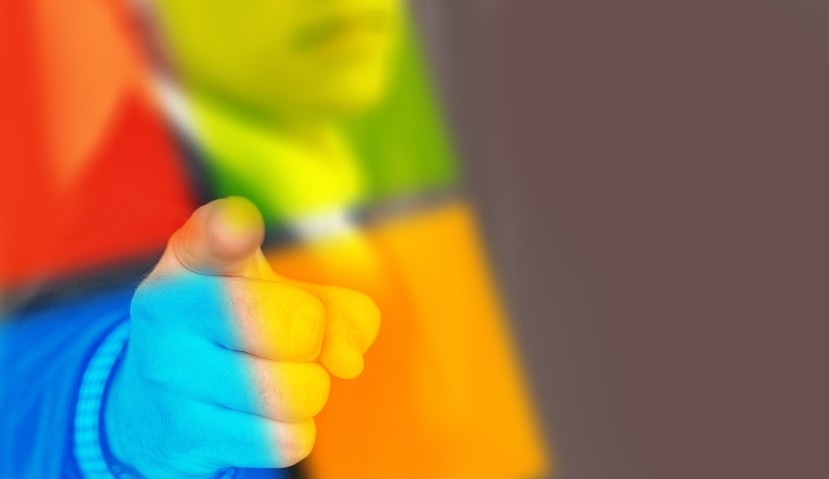 Microsoft 365's hidden costs
Microsoft 365 lacks a native comprehensive security solution in the basic bundles
One of the considerations that customers of Microsoft often overlook is that Microsoft 365 is not truly standalone. Microsoft 365 does not come with a comprehensive built-in security system; with the increasing sophistication of cyberattacks their base-level systems are increasingly not up to the task and require additional paid supplements. These can be either third-party options or a native Microsoft solution like Defender for 365, Microsoft Purview, or Microsoft Sentinel. This lack includes but is not limited to backup and archiving systems (where Microsoft recommends in their service agreement that their users take advantage of third-party solutions), email security and phishing prevention, and email encryption. In addition, enterprises may find themselves paying for cybersecurity and phishing training in the name of prevention, further driving up their costs.
The above security concerns are compounded by the lack of either a backup or archive. While Microsoft does ensure uptime, meaning you don't have to invest in servers and infrastructure to run your email accounts, they do not provide additional data security and retrieval options which represent an integral part of any business' disaster recovery and prevention plan.
Microsoft 365 requires additional software to achieve eDiscovery compliance
Furthermore, the lack of an archive exposes a company to potential legal roadblocks regarding compliance with eDiscovery frameworks. Being able to guarantee data integrity, retrieve and present files on request is an integral part of navigating the modern legal landscape. Microsoft again offers a solution to this lack, by way of their MS Purview eDiscovery system, and there are a number of third-party options available as well, but it remains an additional incurred cost.
Large volumes of data force additional storage on the Cloud
Finally, there is the question of storage. Although the Microsoft 365 plans do offer up to one terabyte of storage, this number quickly pales in the face of accumulated data, especially considering the legal requirement for retention. As discussed by Forbes, the phenomenon of Big Data is worldwide and increasingly of concern for businesses. The actual size of storage scales exponentially with company size, and presents firms with the apparent necessity of purchasing additional space on the Cloud when they approach this limit.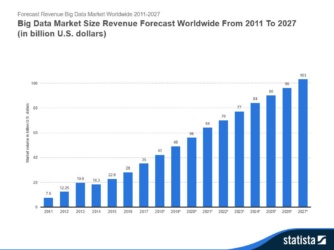 The future price of Microsoft 365 is a leap in the dark
With Microsoft's price hikes, and prices climbing across the market generally in response to the supply shocks encountered over the past three years, companies should expect further increases. These will inevitably translate to higher costs for firms. Even your company will be generally locked in; Microsoft 365 remains an industry standard for business solutions, and transitioning off their products is difficult and financially untenable. Businesses therefore face the prospect of unpredictable cost increases with little forewarning or recourse.
Full-value archiving solution for your business with contentACCESS
TECH-ARROW is a Microsoft Gold partner offering a native Microsoft 365 archiving solution that addresses all of the above-discussed shortcomings of the Microsoft 365 suite. TECH-ARROW's contentACCESS archive combines efficient storage, security layers, and eDiscovery tools, saving your financial costs and simplifying your IT structure by concentrating necessary improvements into one system.
Our archiving solution can ensure we capture your key data, no matter if it is files stored on the company SharePoint or your communications either through Microsoft Teams or Microsoft Outlook. TECH-ARROW's contentACCESS platform also comes prepared with a number of eDiscovery features built into our GDPR module. With our archive and backup, you can rest easy knowing your data is securely held and fully compliant with potential legal hold or discovery requirements. Beyond this, our archive's intelligent deduplication cuts down on storage, reducing any bloat your firm has generated.
Microsoft Outlook Add-in for a great work performance
Accessing your Microsoft 365, SharePoint, MS Teams, and OneDrive data, as well as your contentACCESS archive is simplified thanks to our unique officeGATE add-in for Microsoft Outlook. Through officeGATE, users can share and export their files, make uploads to SharePoint, and access our unified archiving solution with just a few clicks. And with our automatic content indexing functionality you can perform a full text search across the entire archived data of your mailboxes – easing workflows and boosting productivity.
Provider of secure archive and backup of your Microsoft 365 data
Archive and backup solutions are one of the key elements in any disaster-recovery plan and an integral part of a business' online security. Decide for the best native Microsoft 365 archive solution on the market. Ask for a free consultation with our team and ensure your business success and data security today and for the future.
Take the best steps to protect your data – with TECH-ARROW.