As announced recently, Microsoft is planning to bring their automatic sign-out feature to the web versions of Word, Excel, PowerPoint, OneDrive and the Microsoft 365 admin center. Outlook and SharePoint already have this security feature.
Microsoft claims this decision comes in response to the greater emphasis placed on hybrid work or home office; the ability to set automated sign-out policies aims to balance productivity and workplace security, increasing safety in a minimally disruptive way. However, file sharing and remote work continues to expose your sensitive business information and provide a possible way in for malicious actors. Making sure your company data is protected in a backup or archive continues to be key.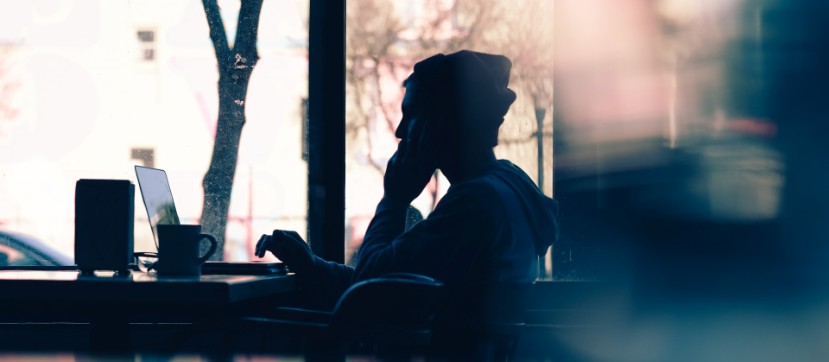 Microsoft's security measures not enough to prevent significant data loss or other threats
Despite being a step in the right direction, the automatic sign-out feature expanding to the entirety of the Microsoft 365 suite comes too little, too late, after three years of increasing home office and hybrid work. Employees continue working from locations with less-secure internet connections, like cafes or libraries.
While working through unsecured connections, employees who access the company intranet from outside can unwittingly give even full access to online threats; 50% of respondents to WeForum's 2022 cybersecurity global outlook indicated that ransomware was one of their biggest concerns when it comes to cyberthreats. Unlike other threats, ransomware does not only compromise data – it can deliberately corrupt it. The damage this can potentially cause to your company is immense, in some cases large enough to sink it outright.
Until Microsoft completes their planned improvements to remote authentication, companies need to emphasize disaster recovery and plan for how to maintain business continuity despite cybersecurity failures and attacks. Step one of this process is archiving your data, either on the Cloud, or on a local server. Our clients can rest assured that their data is protected from external or even internal threats, and that in the worst-case scenario they are able to roll back and restore their critical information.
Archiving your company Microsoft 365 data with contentACCESS
TECH-ARROW's archiving solutions have a proven record of ensuring data continuity and the possibility of data retrieval. Our secure archiving algorithms, data encryption and intelligent deduplication keep your long-term sensitive information and records intact. And with contentACCESS for Microsoft 365, we offer a native Microsoft solution tailored to supplement the Microsoft 365 suite of programs.
Thanks to our unique system of read-only employee access, the archived data remains accessible for continued work, blending efficiency and safety. Fast and easy access to archived data without the need for a full restoration makes it easy to quickly recover from any breaches. Furthermore, contentACCESS comes prepared with our smart sharing module that can securely share your sensitive files, internally or externally, while still keeping this data safe and keeping the administrators in the loop of who has downloaded which files.
contentACCESS archive for Microsoft 365 offers a modern and flexible method for boosting your security measures without sacrificing productivity and efficiency.
How prepared is your company for facing the challenges hybrid office brings? With cyberattacks and online hazards on the rise, the time is now to take a hard look at your business' preparedness. Contact our team to schedule a free online consultation.
Take the best steps to protect your data – with TECH-ARROW.
Source: TechRadar